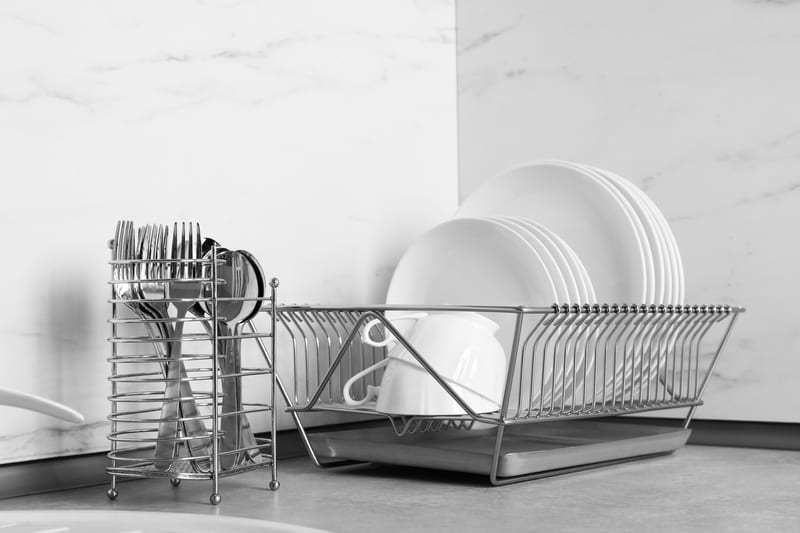 12 Best Dish Drying Racks For Your Kitchen This 2022
Every kitchen should be clean and organized. We mean, who wouldn't want it to be that way? There's just something so satisfying about cooking in a kitchen that's orderly and spotless. And if you're one of those people that hate clutter, wet countertops, and stained utensils, perhaps getting a dish drying rack is a good addition to your gourmet workspace.
We know what you're thinking: why would I get one if I have a dishwasher? But you should know that using a drying rack is possibly the best way to store your dishes after a quick clean-up. Perhaps you just want to clean a glass or your favorite ramekin after a dessert. This is when drying racks come in handy. It's also a good way to air-dry your utensils without consuming electricity.
If you're considering picking a rack for your kitchen, you need to consider some things before buying one. Worry not, read on for our top picks this year as well as some tips you need to know to help you find the best drying rack for your kitchen.
Our Favorite Dish Drying Racks at a Glance
Best Dish Drying Racks

What To Look for In a Dish Drying Rack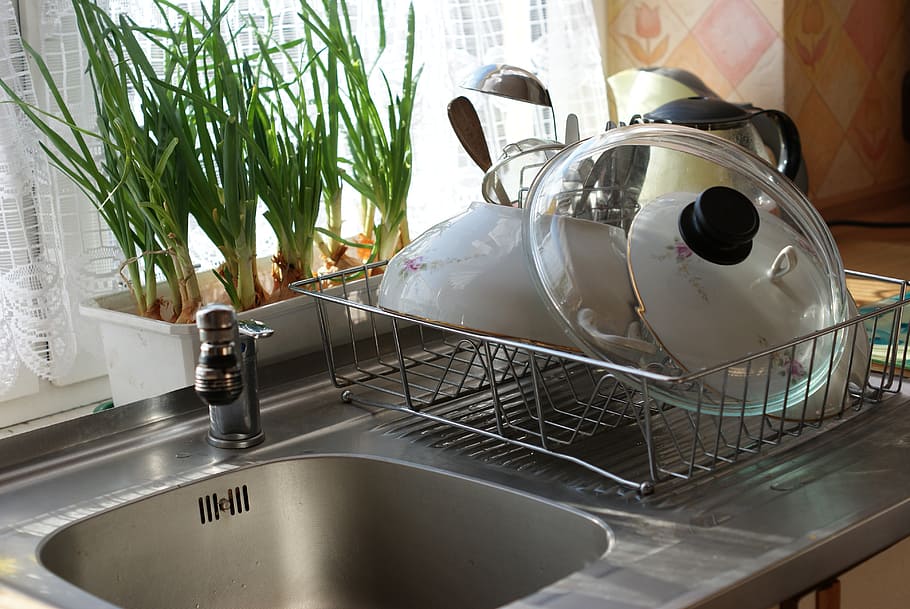 Make sure you get the most out of your money when you buy the perfect drying rack for your kitchen. To help you cherry-pick the best dish rack, here are some factors you need to consider:
Versatility
When you buy a dish rack, pick one that can be used for more than just drying plates and utensils. Compared to the traditional dish racks, modern racks now have compartments for almost every utensil and cookware in the kitchen. It also has features that have never been added before like the 360 degrees swivel drain spout and the foldable type that's very multifunctional.
Material
When choosing a material, it's also important to consider options that are easier to clean. Of course, you also have to consider its stability and durability. Stainless steel fits the bill on both accounts. It's sturdy, durable, and easy to clean.
Size
Dish racks come in all sizes. There are extreme space-savers like the collapsible, roll-up, and foldable racks. But, there are also ones that take so much counter space. These are made for large batches of dishes. Make sure that the one you pick can sit snugly on your countertop or over your sink.
Capacity
Just because a dish drying rack is big, doesn't mean it can hold more dishes than smaller dish racks. Though smaller, a modern 2-tier dish rack might actually hold more than the traditional ones. These racks are space-savers and can maximize the space it already occupies by adding hooks and hanging compartments. Obviously, these racks can air-dry and store most of your kitchen tools.