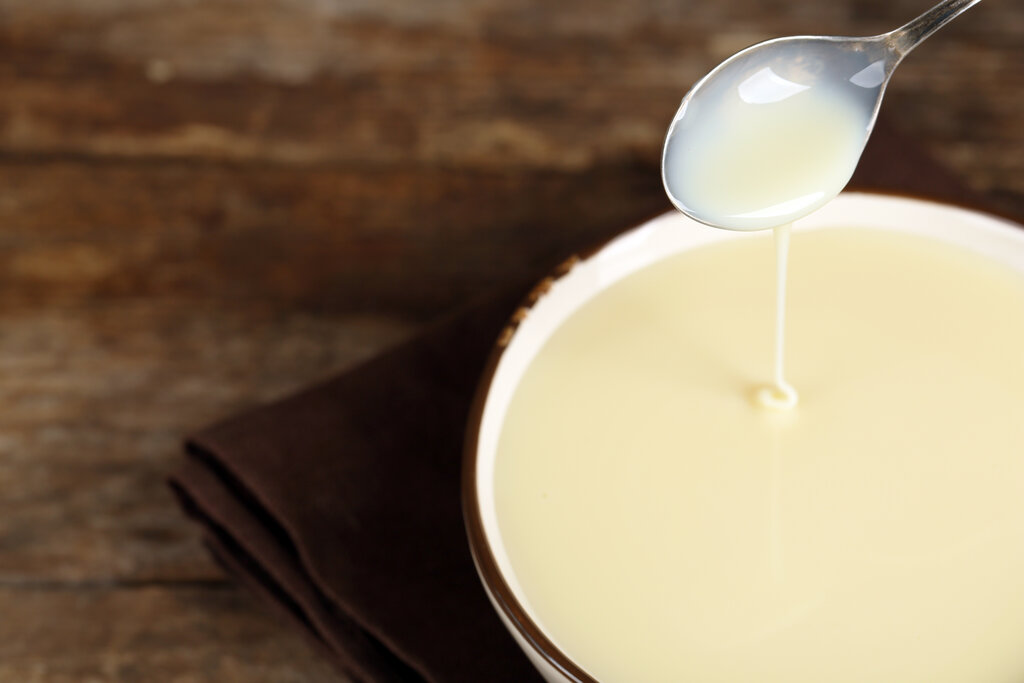 White Chocolate Sauce Recipe
I like adding a bit more sweetness to my desserts, pancakes, and even coffee. It tastes way better for me when there is just a bit of sugary goodness. I've made homemade chocolate sauce and white mocha syrup before so I'm familiar with how to make white chocolate sauce. Instead of buying those ready-made Ghiradelli or Torani white chocolate sauce, I prefer making my own so it's richer in taste and texture. My homemade white chocolate sauce recipe is quick and easy to make, and uses simple ingredients. In just 15 minutes or less, you can have something sweet and creamy for your desserts or coffee drink!
So, what is white chocolate sauce? This white chocolate sauce is a dairy based sauce made from white chocolate, whole milk, and heavy whipping cream. The consistency is thicker and more viscous than white chocolate syrup which is more fluid and versatile. When making this delicious milk white chocolate sauce, I used Baker's premium white chocolate bar which is the best white chocolate to use for this recipe. However, you can also use other good quality white chocolate like Ghiradelli, or go for simple white chocolate chips so it's smaller and easier to melt.
Besides the white chocolate, the whole milk and heavy cream also add thickness to the sauce. You can use light cream as an alternative if you want a slightly lesser milk fat content. Just remember that it will affect the consistency of the sauce. Once you have all the ingredients in the list, grab your small saucepan and get cooking! Start melting the white chocolate first on the stovetop, and then stir until it's smooth and velvety. Then, add in the rest of the dairy ingredients and vanilla. Keep stirring until it's thick in consistency.
You can serve it immediately, or let it cool and keep it in an airtight container like a mason jar so it's extra secured. It can last for up to a week in the refrigerator. However, since it's milk-based, it might spoil a bit quickly so I recommend consuming it immediately. I mostly use mine as a topping for pancakes or ice cream. This sauce also tastes wonderful with hot coffee drinks.You also can try using it as a white chocolate dipping sauce.
There are a lot of ways you can enjoy this white chocolate sauce! The next time I made this sauce, I included a bit of chocolate chips and cocoa powder to make a white chocolate mocha sauce (or white mocha sauce) recipe variation. It's perfect for those who want a bit of chocolate or cocoa flavor to their sauce.
How To Make White Chocolate Sauce
White chocolate sauce makes your favorite desserts and coffee drinks extra indulgent. This simple recipe yields a creamy, velvety, sauce made in 15 minutes!
Ingredients
4 oz

Baker's

premium

white chocolate bar

, chopped, or

white chocolate chips

2 tbs

p

unsalted butter

1 cup sugar

¼ cu

p

whole milk

¼ cu

p

heavy whipping cream

, or half and half

1 tsp vanilla
Instructions
Break the

white

chocolate into pieces and place in

a

small saucepan

a

long with the butter. Melt on low

to

medium heat

,

stirring constantly and until well combined.

Add the sugar, milk

,

heavy cream

, a

nd vanilla and cook on low for another 5 minutes until well combined and thickened.

Serve immediately on ice cream or other dessert. Enjoy!
Nutrition
Calories: 

226.58kcal

Fat: 

9.98g

Saturated Fat: 

6.16g

Trans Fat: 

0.12g

Monounsaturated Fat: 

2.78g

Polyunsaturated Fat: 

0.33g

Carbohydrates: 

34.05g

Fiber: 

0.03g

Sugar: 

33.99g

Protein: 

1.26g

Cholesterol: 

19.66mg

Sodium: 

19.26mg

Calcium: 

43.14mg

Potassium: 

59.98mg

Iron: 

0.05mg

Vitamin A: 

49.90µg

Vitamin C: 

0.12mg