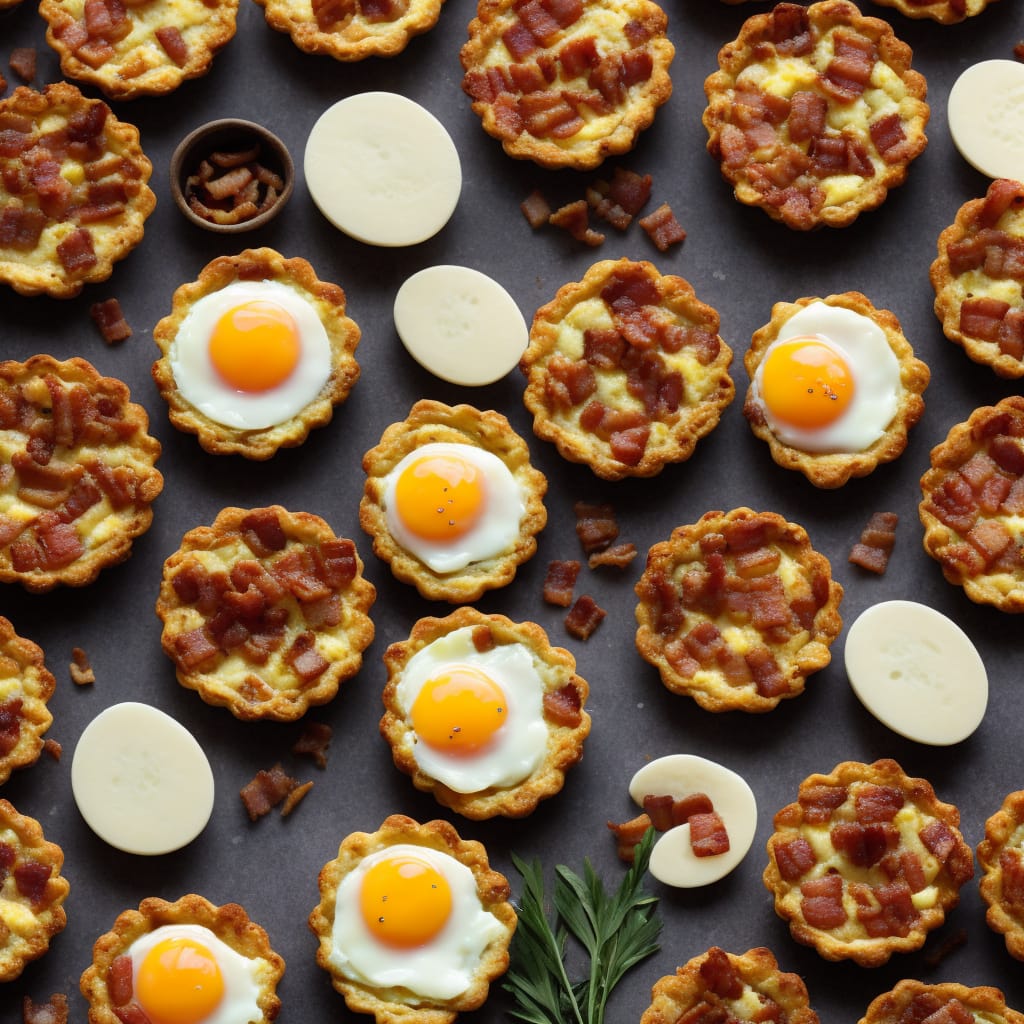 Bacon and Egg Breakfast Tarts Recipe
How To Make Bacon and Egg Breakfast Tarts
Keep things sweet and simple with our easy tart recipes. There's a whole world of desserts to explore! And with our scrumptious tart recipes, you're sure to have a brand new favorite dessert. These delicious pastries filled and topped with fruits are a classic dessert that's a perfect ender for any heavy and satisfying meal. Whether it's sweet or savory, our tart recipes are the perfect dessert to serve to your loved ones.
Ingredients
4 slices of bacon
4 eggs
1 tsp salt
1/2 tsp black pepper
2 tbsp chopped chives
1 sheet of puff pastry, thawed
Instructions
Preheat your oven to 400°F (200°C).

In a frying pan, cook the bacon until crispy. Remove from the pan and crumble into small pieces.

In a bowl, whisk together the eggs, salt, pepper, and chopped chives.

Roll out the puff pastry sheet onto a floured surface. Cut the pastry into 4 equal squares.

Place each square onto a baking sheet lined with parchment paper. Fold up the edges slightly to create a border.

Divide the crumbled bacon evenly among the pastry squares, spreading it out within the borders.

Carefully pour the egg mixture over the bacon, making sure not to overflow.

Bake in the preheated oven for 15-20 minutes, or until the pastry is golden brown and the eggs are set.

Remove from the oven and let cool for a few minutes before serving.
Nutrition
Calories :

350kcal

Total Fat :

22g

Saturated Fat :

7g

Cholesterol :

215mg

Sodium :

650mg

Total Carbohydrates :

25g

Dietary Fiber :

1g

Sugar :

0g

Protein :

15g