Despite being a bit dated, the hunter's plum pudding's flavors will surely still appeal to your modern senses. Let your taste buds take you back in time with its tart sweetness and delightful flavor. In this pudding recipe, we'll teach you how to achieve its classic flavors in the easiest way possible. Have pleasant bites of dried fruits in bread that tastes like the 18th century holiday mornings.
What is Hunter's Pudding?
Hunter's Pudding is a traditional English holiday plum pudding. Unlike Christmas pudding with religious ties, this one is a traditional survivalist dish in which the ingredients are gathered by the hunters themselves. Each family member will then take turns to make this scrumptious pudding, to be served in time for the holidays.
To put it plainly, hunter's plum pudding is the lesser-known cousin of the more popular Christmas pudding. It's made with dried fruits, like raisins, currants, and orange peels. This plum pudding is flavored with exquisite aromatics and spices like nutmeg and the crowd-favorite cinnamon.
Alternative Tips for Making Hunter's Plum Pudding
Bring the taste of the 1700s to your modern table by recreating this plum pudding today. Here are a few tips you can use in making this pudding cake:
Go for the traditional candied orange peels

if you're aiming for a more original flavor. In this recipe, we made it into an orange sauce so it's easier and accessible no matter where you are.

Try adding other more plums

like dried currants or other tart dried fruits.

Currants have proven health benefits

and are salaciously good. This will give you a more authentic taste just like how it was during the Victorian era.

Add brandy to keep this pudding cake longer. Hunter's pudding has liquor mainly because they make the ingredient ahead of time. Liquor prevents bread from immediately going bad. It's not necessary to put a lot

—

3 to 4 tablespoons of brandy will suffice.

You can also try serving it with other sauces

like our

cranberry orange sauce

if you want to experiment with flavors. There are no flavors that will be out of place since cranberry is also a traditional English holiday flavor.
How To Make Hunter's Plum Pudding
This modern take of the 18th Century holiday plum pudding recipe is made from leftover bread and bursting fruity flavors from dried fruits. Then, topped it with an orange sauce that makes everyone drool over this classic hunter's pudding over and over again.
Advertisement
Continue Reading Below
Ingredients
4

cup

day-old whole wheat bread,

cubed

1

cup

raisins

½

cup

nuts,

chopped

½

cup

butter,

melted

1

cup

sugar

1

tsp

ground cinnamon

½

tsp

ground cloves

½

tsp

ground nutmeg

1

tsp

baking soda

1

cup

milk

1

egg
To serve:
Instructions
Preheat oven at 325 degrees F.

In a mixing bowl, whisk together butter, sugar, cinnamon, cloves, nutmeg, baking soda, milk, and egg until they are all fully incorporated.

Stir in bread, raisins, and nuts until the pieces are evenly distributed.

Carefully pour the mixture into a greased 7x11-inch baking pan.

Place the pan inside the preheated oven and bake the pudding for 60 to 70 minutes.

Let the pudding cool at room temperature. Serve it with orange sauce and enjoy.
Advertisement
Continue Reading Below
Advertisement
Continue Reading Below
Commonly Asked Questions
How should I store my plum pudding?
You can store any leftover pudding inside an airtight container and have it cool in a fridge. Using this method, the pudding can last for up to five days. You can also keep the pudding in the freezer, which would typically allow the pudding to stay good for at least three months. Just remember to thaw and reheat the pudding before serving.
How should I reheat plum pudding?
There are different ways in which you can go about reheating your pudding. One way is wrapping the pudding in foil and heating it in the oven for about an hour or until it's hot at 302°F. Another option is gently steaming the wrapped pudding for 45 minutes to an hour or until it's hot. You can do this by placing it on a trivet in a saucepan. Afterward, allow the pudding to cool, as it is best served at room temperature.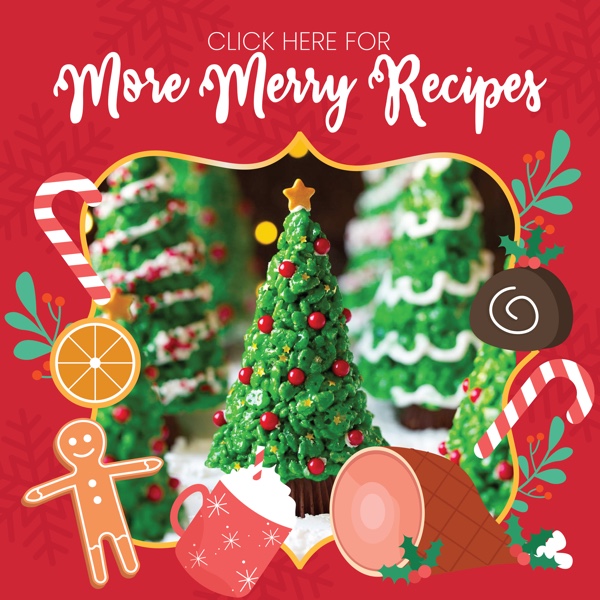 Conclusion
Top off your special dinners with this decadent hunter's pudding recipe! You can't go wrong as this flavorful fruit-filled heaven is sure to make you and your guests' mouths water. You also need not to worry about making it, as this plum pudding recipe is easily doable for beginners. Hunter's pudding is definitely tastier and healthier than the usual store-bought snack pack puddings!
Advertisement
Continue Reading Below
Topics:
Advertisement
Continue Reading Below
Advertisement
Continue Reading Below