Have a taste of mid-18th century England with this easy hunter's pudding recipe! Let your taste buds take you back in time with this moist and fruity cake. With its tart sweetness and delightful flavor that tastes like Christmas morning from the bits of dried fruit, this hunter's pudding is a perfect addition to your holiday lineup.
Hunter's pudding also referred to as "hunting pudding," is another version of the festive plum pudding. A traditional plum pudding recipe calls for more luxurious ingredients like nutmeg and brandy. This made plum puddings perfect for special occasions.
Hunter's pudding is no different. As the Advent season drew near every year, men of the English families would go out to hunt for food to serve at their holiday feast. They would bring with them loaves of hunting pudding, hence the name. Pair this dessert with a tall glass of low-fat eggnog which is a healthier alternative to another holiday classic, for a full holiday experience.
Nowadays, this pudding has dimmed its luster. This is because we no longer need to hunt for food to put up a feast. All we need is a simple trip to the supermarket and we're good to go. But don't let this stop you from trying it out! Despite being a bit dated, the hunter's pudding's flavors will surely still appeal to your modern senses. In this pudding recipe, we'll teach you how to achieve this pudding's classic flavors in the easiest way possible. 
What Makes This Pudding Recipe Special?
To put it plainly, hunter's pudding is the lesser-known cousin of the more popular Christmas pudding. These two puddings are similar in many ways, but they also have their differences.
How Hunter's Pudding Recipe Is Different
Holiday plum puddings became popular in the Victorian Era. On the last Sunday before Advent, a prayer would be spoken with the words "Stir up, we beseech thee, O Lord, the wills of thy faithful people." Individual members of the families in England would take turns stirring the pudding which would then be cooked and matured until it is served on the day of Christmas itself. 
The word "plum", in the name "plum pudding", refers to dried fruits like raisins, currants, and orange peels. Since then, the ingredients in making Christmas plum pudding have been consistent. Take a gander at our own simplified version of the Christmas pudding, if you want to have a more traditional feel for the next holiday season without all the work. If you're feeling more experimental, you can also check out our Fig Nut Squares where traditional Christmas flavors take a more modern form.  
Hunter's pudding is simply just another version of plum pudding. Its main difference from the traditional Christmas pudding lies in its history. While the Christmas pudding was made specifically for the holiday feast, hunter's pudding was made for the men of the family who were tasked to hunt and gather food for the said feast. Unlike the Christmas pudding which has religious ties, hunter's pudding's purpose is more survivalist. 
How Hunter's Pudding Recipe Is Similar
Despite their differences, the likeness of the ingredients in both puddings results in a flavor profile that's similarly festive. Expect an explosion of flavors from the tart dried fruits spread throughout the puddings infused with liquor.
Our version of hunter's pudding is easier and more accessible compared to the traditional ones. For one, we won't be making the bread from scratch. We will be making use of day-old bread, so the cooking time won't be as long. This is a great way to make use of your leftover bread. Our version is also liquor-free, so it is a great quick and non-alcoholic alternative to a traditional hunter's pudding that guests of all ages would be able to enjoy. 
Where To Get Orange Sauce For Hunter's Pudding Recipe
A traditional Hunters pudding recipe would usually call for dried candied orange peels. For this recipe, we've made it so that the ingredients would be more accessible to you no matter where you are.
Orange is a popular flavor profile in the British Isles. The English love for the fruit is especially highlighted in the popularity of sticky and slightly bitter marmalade. Orange peels have a complex flavor with notes of bitterness. Candied orange peels add a zest of freshness to the dense pudding. Making them, however, requires more effort and we don't always have time for that.
In place of the traditional candied peel, you'll only need orange sauce for this pudding recipe. It won't take you much time and effort to achieve this simple yet vital ingredient that will take your pudding to another level. You will only need a couple of minutes and a few ingredients for this recipe. You can easily whip this up in your kitchen. 
For this pudding recipe, you can make the orange sauce ahead of time. To make the sauce, all you have to do is combine sugar, cornstarch, butter, orange juice, and grated orange zest in a saucepan over medium heat until it reaches a syrup-like consistency. 
If you want to experiment with flavors, you can also try serving the pudding with our cranberry orange sauce instead of orange sauce, as cranberry is also a traditional English holiday flavor.
How To Make Hunter's Pudding
Dig into this rich and moist hunter's pudding for the holidays! Treat yourself with a dessert that's bursting with fruity flavor from the sweet and tart raisins, aromatic spices, and orange sauce.
Ingredients
4

cup

day-old whole wheat bread,

cubed

1

cup

raisins

½

cup

nuts,

chopped

½

cup

butter,

melted

1

cup

sugar

1

tsp

ground cinnamon

½

tsp

ground cloves

½

tsp

ground nutmeg

1

tsp

baking soda

1

cup

milk

1

egg
To serve:
Instructions
Preheat oven at 325 degrees F.

In a mixing bowl, whisk together butter, sugar, cinnamon, cloves, nutmeg, baking soda, milk, and egg until the ingredients are fully incorporated.

Stir in bread, raisins, and nuts until the pieces are evenly distributed.

Carefully pour the mixture into a greased 7x11-inch baking pan.

Place the pan inside the preheated oven and bake the pudding for 60 to 70 minutes.

Let the pudding cool at room temperature. Serve the pudding with orange sauce and enjoy.
Nutrition
Calcium:

183mg

Calories:

626kcal

Carbohydrates:

92g

Cholesterol:

24mg

Fat:

22g

Fiber:

10g

Iron:

4mg

Potassium:

550mg

Protein:

19g

Saturated Fat:

5g

Sodium:

792mg

Sugar:

33g

Vitamin A:

587IU

Vitamin C:

1mg
Nutrition Disclaimer
Commonly Asked Questions
How should I store Hunter's Pudding?
You can store any leftover pudding in a container that's airtight, and put it in the fridge. Using this method, the pudding can last for up to 5 days. You can also keep the pudding in the freezer, which would typically allow the pudding to stay good for up to 3 months. Just remember to thaw ahead of time and reheat the pudding before serving.
How should I reheat Hunter's Pudding?
There are different ways in which you can go about reheating your pudding. The first way is by wrapping the pudding in foil and heating it in the oven for about an hour or until hot at 302°F. The second option is to gently steam the wrapped pudding for 45 minutes to an hour or until the pudding is hot. You can do this by placing it on a trivet in a saucepan. Afterward, allow the pudding to cool, as it is best served at room temperature.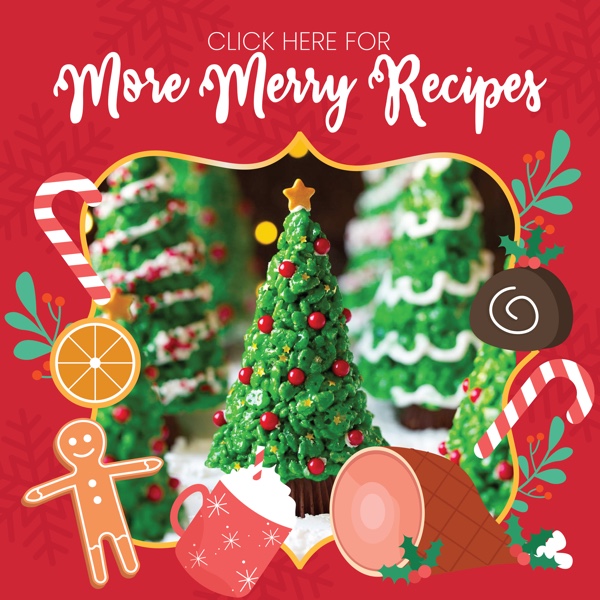 Conclusion
Top off your holiday feast with this hearty hunter's pudding recipe! You can't go wrong with this flavorful fruit-filled heaven that's sure to make your mouth water. There's no need to worry about the complexity of this dish, as this pudding recipe is perfectly achievable even for beginners. Make this hunter's pudding today or for your next holiday dinner party.