While it's important to eat healthily, we all have days when we have specific cravings. Mouthwatering, deep-fried sweet treats like churros are common guilty pleasures for many of us. In this recipe, we teach you how to make another type of fried snack — deep-fried Oreos.
Deep-Fried Oreos Recipe Video
How To Make Deep-Fried Oreos
Kids and adults alike will love these deep-fried Oreo cookies for an afternoon snack. It's the perfect dessert for when you have a craving for something sweet and crispy.
Ingredients
3 ¾

cups

cooking oil

1

cup

pancake mix

⅔

milk

1

egg

2

tsp

vegetable oil

18

pieces

Oreo cookies
Instructions
Prepare the deep frying pan with 3 ¾ cups of cooking oil over medium-high heat or at most 375 degrees Fahrenheit.

Combine the pancake mix, milk, egg, and vegetable oil in a large bowl. Whisk the batter until it turns smooth. You can also use an electric mixer to stir.

Once the batter is thoroughly mixed, generously dip each Oreo cookie into the batter.

Deep-fry each oreo for about 3-5 minutes until it turns a golden brown color. Once they're thoroughly cooked, grab the deep-fried Oreos using tongs and remove the excess oil with a napkin or paper towel.

Top your deep-fried Oreos with your favorite syrup and sprinkle with confectioner's sugar. Enjoy!
Commonly Asked Questions
How unhealthy are deep-fried Oreo cookies for you?
A single deep-fried Oreo cookie contains about 180 to 200 calories. Since they are fried, they are high in saturated and trans fat. Just like what any health expert will tell you, balance is key. If you love Oreos and want to try out a new snack, this is surely a perfect way to enjoy them. Keep in mind your daily caloric needs and expenditure to make sure everything is in check.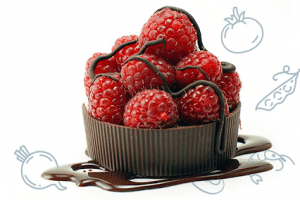 Conclusion
Deep-fried Oreos are perfect during cheat days where you just need to satisfy those sweet cravings. They are definitely not an everyday snack but once in a while, indulge a little and treat yourself!