Get ready to feel the breeze this holiday season with our delicious Christmas Mint Cheesecake Bars! This easy no bake cheesecake is truly one of a kind! It sets itself apart from usual Christmas cheesecake recipes like chocolate mint cheesecake and grasshopper cheesecake.
Unlike other mint-flavored desserts, this Christmas cheesecake doesn't have any chocolate or Oreo cookie ingredients! Just a classic, good 'ol cheesecake filling and graham cracker crust chilled to absolute perfection.
Pair this holiday cheesecake with delectable Christmas food like a Crockpot Ham with Apple Jelly Glaze and Low Fat Eggnog. Now, what are you waiting for? Let's get right into making our delicious mint cheesecake!
What Are Mint Cheesecake Bars?
First off, what are mint cheesecake bars? In this recipe, we're simply making a classic, no-bake cheesecake flavored with a mint topping mixture for an extra cool twist!
Mint is a refreshing herb popular for its sweet flavor and lingering cooling effect on the tongue. It's typically added in drinks like mojito and iced tea. But you can also use it in making refreshing sides for main dishes like Roast Lamb With Mint Jelly, which is a great addition to the Christmas table as well.
Who can forget the popular mint chocolate combination you can find in so many desserts? If you're feeling a bit adventurous, you can go and make sure to give them a try!
Regardless of where you add it in, mint is a flavor that's perhaps most popular during the holiday season. You can find peppermint candy and candy canes almost anywhere once Christmas rolls around. And so, what better way to celebrate this special occasion than with an irresistible mint cheesecake recipe!
Speaking of festive celebrations, if you're looking for easy Christmas dessert recipes, then you've come to the right place! This mint cheesecake is one of the most elegant Christmas desserts you can make to impress your guests. If you're new to baking and afraid to try during such an important celebration, then not to worry.
With this recipe, you won't have to learn how to bake to serve a delicious sweet treat. This Christmas cheesecake is chilled to set, but still has the same elements you'd find in cheesecake desserts! It still has a crumbly crust and an irresistible creamy filling. It's even topped with a festive topping mixture, and candies or chocolate (or both)!
Want to try more no bake cheesecake recipes for the holiday season? This No Bake Berry EggNog Cheesecake Cups Recipe is easy to do and is the perfect dessert for the occasion!
Try Your Hand At This Mint Cheesecake Bars Recipe
Curious how these mint cheesecake bars taste? Don't worry. Soon, you'll be able to taste the soft, velvety filling and wonderful graham cracker crust of this holiday treat! Prepping it is as easy as pie and you just have to empty up some space in your refrigerator so you can let this cheesecake chill 'til it's done!
We've instructed at least 30 minutes of chilling time to be enough for the cheesecake to set. However, it's safest to let it chill for around 6 to 8 hours (overnight). This makes sure that your cheesecake is perfectly set and firm. This is especially important since you're cutting this treat into bars! So, if you don't want your Christmas dessert to crumble underneath your knife, then be patient and resist your cravings.
This recipe also uses easy-to-find ingredients that you probably already have in your pantry! We've also included instructions on how to make your own homemade mint extract in case you have time to make one. Just refer to our CAQ section below.
Before you go and make this delicious dessert for Christmas dinner, we have some tips for you to keep in mind. Firstly, don't skip placing the graham cracker crust in a chilled area! Since the crust isn't baked, it's just as important to let it set as well.
Also, be careful not to overmix the filling longer than the steps instruct, or you might end up with a super-soft filling that won't hold. Lastly, make sure that the cream cheese is at room temperature before using. Doing so lets you get a smooth filling mixture, free of any lumps! So, remember to take it out of the refrigerator for at least 1 hour before using.
More Easy and Tasty Christmas Dessert Recipes
Looking for more easy-to-make holiday treats? Our Christmas recipes category has some simple but tasty christmas dessert ideas home chefs can choose from.
To really get into the holiday spirit, try this Peppermint Candy Cane Cookies Recipe. Or, you can try your hand at these Chocolate Chip Snowball Cookies!
Christmas Mint Cheesecake Bars Recipe Video
How To Make Christmas Mint Cheesecake Bars
This easy no bake cheesecake is a rich, mint-flavored dessert that's perfect for Christmas celebrations! Taste velvety soft cheesecake topped with candies and chocolate, then cut into bars for everyone to enjoy.
Ingredients
For Cheesecake Bars:
24

oz

cream cheese,

softened

½

tsp

mint extract

3

cups

graham crackers,

crushed

1

cup

unsalted butter

3

tbsp

brown sugar

¾

cup

granulated sugar

1

tsp

vanilla extract
For Mint Topping Mixture:
12

oz

heavy cream,

cold

¼

cup

powdered sugar

drops

green food coloring
Optional Toppings:
dusting sugar,

red and green-colored

chocolate

candy sprinkles

2¼

oz

candy canes,

crushed
Instructions
Cheesecake Bars:
In a mixing bowl, combine the crushed graham crackers, butter, and brown sugar.

Transfer the graham cracker mixture into a 9-inch square springform cake tin. Spread the mixture evenly then press onto the bottom to form a thick base. Set aside in a chilled area.

In another mixing bowl, cream together the cream cheese and granulated sugar until fluffy.

Add the vanilla extract and beat until evenly incorporated.

Pour the cream cheese mixture over the crust and spread evenly to cover. Use an offset spatula to flatten the top.

Transfer to the chiller for 1 hour, or until the cheesecake firms up.
Mint Topping Mixture:
In a chilled mixing bowl, whip the heavy cream then gradually add the powdered sugar. Whisk until stiff peaks are achieved.

Fold in the mint extract and drops of green food coloring until evenly incorporated.

Spread this mint topping mixture evenly on the top of the cheesecake. Flatten the top using an offset spatula.

Decorate with dusting sugar, chocolate, candy sprinkles, and/or crushed candy canes.

Refrigerate for 30 minutes or overnight to set.

Cut into 8 bars and serve to guests and loved ones for Christmas. Enjoy!
Recipe Notes
When decorating your Christmas cheesecake bars, you can choose either of the suggested toppings or use them in colorful and tasty combinations!

When making whipped cream, make sure to use chilled or cold heavy cream since this whips up the quickest and lightest. Chilling the bowl, beater, or whisk at least 15 minutes before using will also greatly help.
Nutrition
Calcium:

148mg

Calories:

921kcal

Carbohydrates:

65g

Cholesterol:

213mg

Fat:

71g

Fiber:

1g

Iron:

2mg

Potassium:

222mg

Protein:

9g

Saturated Fat:

41g

Sodium:

516mg

Sugar:

43g

Vitamin A:

2476IU

Vitamin C:

1mg
Nutrition Disclaimer
Commonly Asked Questions
Can I make my own homemade mint extract?
Mint extracts come in small bottles and can be quite expensive. It's a good thing then that you can easily make your own mint extract at home! All you need is 1 cup of de-stemmed mint leaves and 1½ cups of either vodka, bourbon, or rum. Wash and dry the mint leaves, then remove the leaves from the stems. Place the leaves in a jar and mash lightly to release the oils. Pour the vodka over the leaves, making sure they're completely submerged. Finally, cover the jar with a lid and store in a dark place for 3 to 4 weeks, shaking occasionally. Use the extract to make any recipes with mint flavor.
Does no bake cheesecake taste better than baked cheesecake?
No bake cheesecakes and baked cheesecakes are both delicious desserts everyone enjoys eating. However, when comparing, the two have distinct textures because of their differing methods of cooking and preparation. Baked cheesecakes are denser, with an almost custard-like quality. On the other hand, no bake cheesecakes are soft like mousse. Regardless of this difference in texture, both kinds taste scrumptious!
Why isn't my mint cheesecake firm?
There are a handful of reasons for why your mint cheesecake isn't firm. Because this is a no-bake cheesecake recipe, it might be related to chill time. To make sure your no bake cheesecake filling firms up, it must be refrigerated for a recommended 6 to 8 hours. If this doesn't work, you can freeze your Christmas cheesecake to help it set up.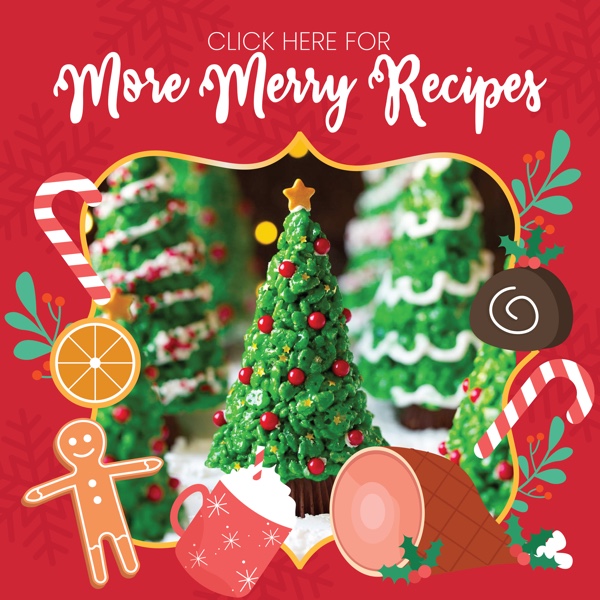 Conclusion
This easy no bake Christmas cheesecake recipe is definitely a must-try for all mint and cheesecake-lovers out there! We're sure that it's going to be the new staple Christmas dessert served during holiday celebrations with loved ones.
Topics:
Related Cheesecake Recipes