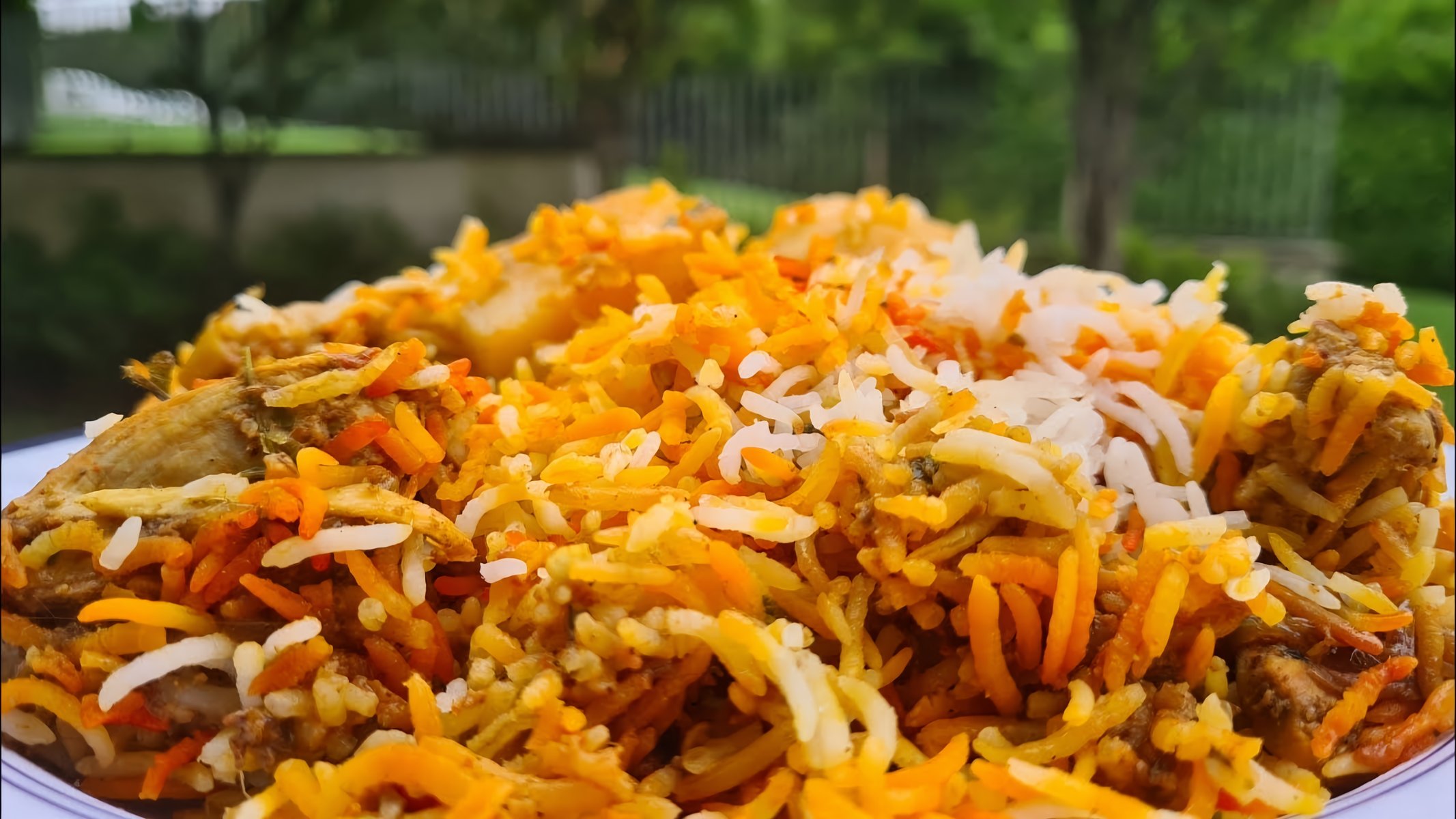 Slow-Cooked Chicken Biryani Recipe
How To Make Slow-Cooked Chicken Biryani
Take a quick trip to South Asia with our delicious Indian recipes! Make your own take on curry, biryani, and other famous Indian dishes with these recipes. Have fun cooking spicy and tangy Indian recipes like tikka masala or tandoori. We have all kinds of Indian curry recipes and even desserts too! So, what are you waiting for? Let's get cooking! 
Total:
6 hours and 20 minutes
Ingredients
1.5 lbs chicken, cut into pieces
2 cups basmati rice
1 large onion, thinly sliced
2 tomatoes, chopped
3 cloves garlic, minced
1-inch ginger, grated
2 green chilies, slit
1/2 cup yogurt
1 tsp turmeric powder
1 tsp red chili powder
1 tsp cumin powder
1 tsp coriander powder
1/2 tsp garam masala
1/4 tsp saffron strands (optional)
2 cups chicken broth
2 tbsp ghee or oil
Salt, to taste
Fresh cilantro leaves, for garnish
Instructions
Rinse the basmati rice under cold water until the water runs clear. Soak the rice in water for 30 minutes, then drain.

In a large pan or skillet, heat the ghee or oil over medium heat. Add the sliced onions and cook until golden brown and crispy. Remove half of the onions and set aside for garnishing.

To the remaining onions in the pan, add the minced garlic, grated ginger, and slit green chilies. Sauté for a minute until fragrant.

Add the washed and drained rice to the pan. Stir gently to coat the rice with the onion mixture.

In a separate bowl, whisk together the yogurt, turmeric powder, red chili powder, cumin powder, coriander powder, and garam masala. Pour this mixture over the rice and stir well to combine.

Add the chicken pieces to the pan, along with chopped tomatoes. Season with salt and mix everything together.

Pour the chicken broth over the rice and chicken mixture. If using saffron strands, soak them in a tablespoon of warm milk and drizzle it over the biryani for added color and flavor.

Cover the pan with a tight-fitting lid and cook on low heat for about 6 hours, or until the chicken is tender and the rice is cooked through. Alternatively, you can transfer the mixture to a slow cooker and cook on low for 6-8 hours.

Once cooked, fluff the rice gently with a fork. Garnish with the reserved crispy onions and fresh cilantro leaves.

Serve the slow-cooked chicken biryani hot with raita or a side salad.
Nutrition
Calories :

520kcal

Total Fat :

15g

Saturated Fat :

5g

Cholesterol :

85mg

Sodium :

820mg

Total Carbohydrates :

70g

Dietary Fiber :

3g

Sugar :

5g

Protein :

26g