Poutine is great and all but you won't achieve its best without some delicious cheese curds. Although originating mostly from Canada, cheese curds are manufactured anywhere including fast-food chains like Culver's.
What if you are in the mood for some cheese curds on poutine but don't want to wait in line? No worries, we'll guide you through recreating Culver's cheese curds. Instead of using the usual cheddar cheese for this one, Culver's use Wisconsin cheddar.
Serve this on top of poutine or fry it on its own, it's up to you. This creamy dish is a sure hit for parties, picnics, and snacks.
How To Make Copycat Culver's Cheese Curds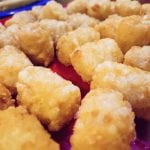 1 cup all-purpose flour
1 1/2 tsp. baking powder
1/2 tsp. salt
2 eggs (beaten)
1/2 cup milk
1 lb. cheddar cheese curds
vegetable oil (for frying)
Sift together the flour, baking powder, and salt.
Stir in the eggs and milk.
Mix until smooth.
Add more milk to thin the batter.
Coat the cheese curds with the batter.
Heat the oil in a large skillet over medium heat.
Fry the coated cheese curds for 1 minute each, until golden brown.
Drain on paper towels.
Commonly Asked Questions
What Exactly Are Cheese Curds?
Like its name suggests, cheese curds are simply cheese formed into curds with rubbery texture and a distinct mild, salty taste.
Why Are Cheese Curds Squeaking?
The squeaking sound created when biting into the cheese curds is its defining characteristic. This is caused by a tough mesh made up of calcium which resists the force from the bite.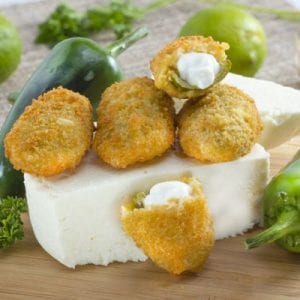 Conclusion
Whether you like it sweet, mild, or flavorful, this simple cheese curd recipe is perfect if you're down for a snack. Try it and we encourage you to do some experimentation in the process.