If you're craving for Cracker Barrel's delicious catfish platter, then you're in luck. Our Deep Fried Catfish As Good As Cracker Barrel Recipe is the perfect solution to your tummy's hunger for some good 'ol catfish. Our catfish fillets are just as good as the ones served at Cracker Barrel's! And since it's homemade, you can make as many as you want without worrying about the bill. This seafood meal is perfect for your family's lunch or dinner. It's a great way to liven up the dining table with some addicting, fried fish!
Cracker Barrel offers spicy grilled or cornmeal breaded and fried catfish fillets in their catfish platter. But in this recipe, we'll show you how to recreate the delicious taste of the latter. With catfish fillets, peanut oil, cornmeal, buttermilk, flour, and some spices, you'll make a dinner worthy of seconds and even thirds. And while this recipe is easy to do, we guarantee that this dish will end up tasting like you've labored at it for hours. Thanks to the buttermilk, most of the catfish's gamey and muddy taste will be gone, leaving a rich, briny flavor you usually experience with the best seafood dishes. The cornmeal also gives it a crispy outer layer that works extremely well with the fish's soft, cooked meat.
If you really want to recreate Cracker Barrel's catfish dinner, you can serve this meal together with some Golden Gate Coleslaw and Golden Brown Macaroni and Cheese side dishes. With our deep-fried catfish recipe, you'll be enjoying a classic seafood dish that's easy to make and satisfying to eat. If you liked our take on Cracker Barrel's cornmeal breaded and fried catfish, then try our Copycat Spicy Grilled Catfish Recipe to complete the catfish platter experience!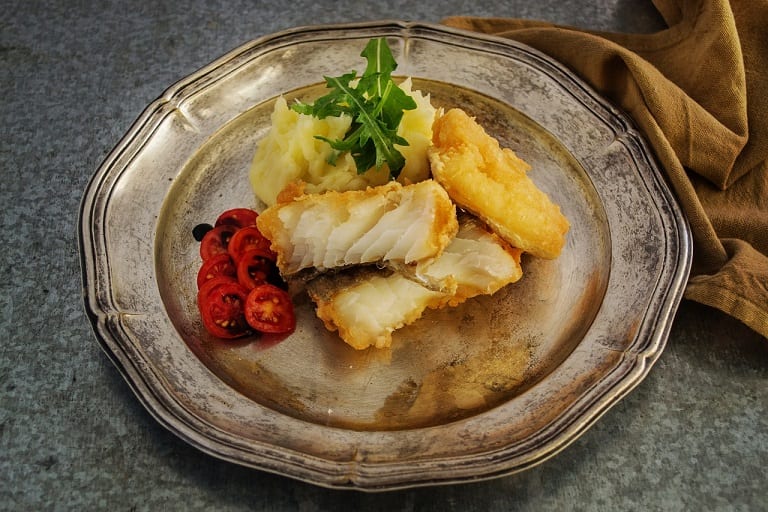 Cracker Barrel Fried Catfish (Copycat) Recipe
How To Make Deep Fried Catfish As Good As Cracker Barrel
Have yourself a taste of crispy, deep-fried catfish fillets just like the ones served at Cracker Barrel's. Our Deep Fried Catfish As Good As Cracker Barrel makes for a delicious seafood meal!
Ingredients
4

cups

peanut oil

1

cup

fine cornmeal

1

cup

all-purpose flour

1

tsp

seafood seasoning

½

tsp

kosher salt

¼

tsp

paprika,

hot smoked

¼

tsp

black pepper,

freshly ground

8

oz

catfish fillets,

rinsed and patted dry

¾

cups

low-fat buttermilk
Instructions
Heat peanut oil over high heat in a 5-quart Dutch oven.

Whisk together the flour and cornmeal in a shallow dish.

In a small bowl, combine the seafood seasoning, salt, paprika, and pepper.

Season each catfish fillet evenly with spices on both sides.

Pour buttermilk into another shallow dish.

Dip each fillet into the buttermilk. Then, coat the fillet with cornmeal mixture and let it sit for 5 minutes.

Fry two fillets in hot oil until golden brown.

Remove and transfer to a cooling rack set over a paper towel-lined baking sheet.

Repeat with the remaining fillets then serve immediately with your preferred sides. Enjoy!
Nutrition
Sugar:

2g

:

Calcium:

46mg

Calories:

1500kcal

Carbohydrates:

37g

Cholesterol:

23mg

Fat:

147g

Fiber:

3g

Iron:

2mg

Potassium:

288mg

Protein:

12g

Saturated Fat:

25g

Sodium:

243mg

Vitamin A:

80IU

Vitamin C:

1mg
Nutrition Disclaimer
Frequently Asked Questions
Why soak the catfish in buttermilk before frying?
Soaking the catfish in milk or buttermilk before deep-frying removes most of the its fishy and gamey taste. Others go as far as soaking it in milk or buttermilk for an hour or overnight. For other alternative liquids, you can soak the catfish in a quart of water with ½ teaspoon of baking powder for 30 minutes and rinse it well before cooking. You can also soak them in a lemon or vinegar marinade for 30 minutes. In our recipe, we found that dipping the fillets in buttermilk and covering them with cornmeal is enough to give the fish a rich taste without the gaminess.
Why is my fried catfish fillet mushy?
Frying too many fish in one pan and not leaving enough space for it to cook properly can result in mushy catfish fillet. Deep-frying the catfish in low heat can also affect the way the oil cooks the fish. Frying it in temperatures below and far above 350 degrees F can give you mushy catfish fillet. Although it's much more tedious, make sure there is enough space to cook the fillets and that the oil is in the right temperature for cooking deep-fried, crunchy catfish.
What kinds of food go with catfish?
While Cracker Barrel offers it with coleslaw or mac and cheese, there are other side dishes that pair perfectly well with catfish. Some of these include french fries, salad, chips, corn on the cob, and many more. Try our yummy Corn on the Cob with Garlic-Chives Butter Recipe for an even better eating experience.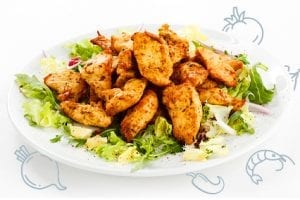 Conclusion
Our Deep Fried Catfish As Good As Cracker Barrel Recipe makes a rich, tasty meal out of the dark-colored ray-finned fish. With our recipe, you won't have to dine at Cracker Barrel's just to get a taste of crispy, soft catfish fillets. Serve this for lunch or dinner with coleslaw and mac and cheese and you're ready to dine in seafood heaven.