For a rich tasting dessert, try this no-bake layering with fruit custard, also called an Irish sherry trifle dessert. So, what is a trifle? It's a sweet and creamy layered dessert that's typically made with alcohol drenched sponge cakes, custard, and homemade jelly with whipped cream and fruit toppings. It's a versatile dessert that you can easily modify!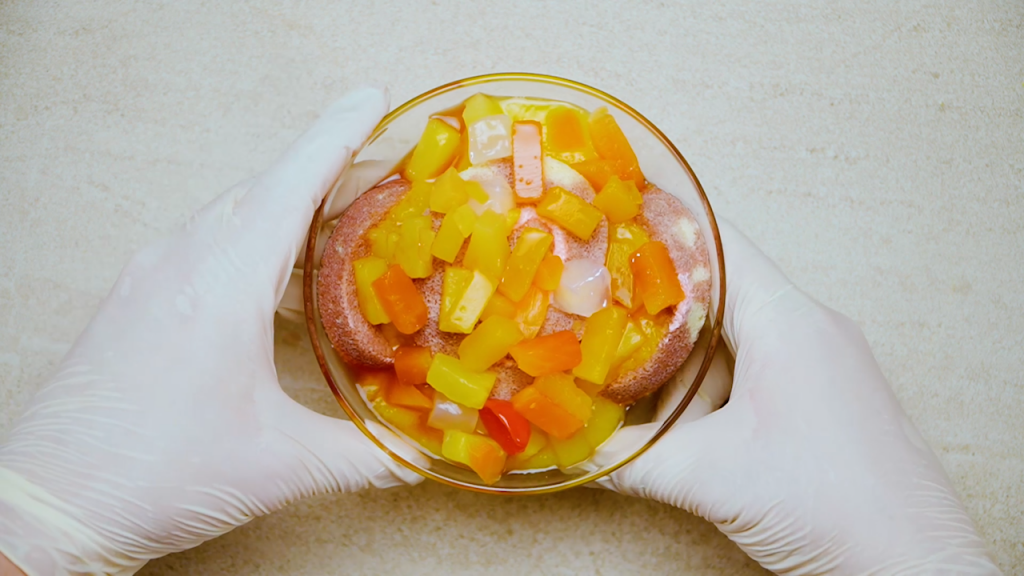 That's why we're making this trifle using the traditional ingredients and adding in blanched almonds, cherries, and flavored raspberry jelly. The additional blanched almonds give a mild nutty flavor to the creamy and fruity dessert. Its white and skin-free appearance also make for a nice decorative topping to balance the red colored cherries. This Irish trifle dessert is a visually appealing treat that tastes as good as it looks. Serve it chilled after a delicious meal of grilled lamb chops.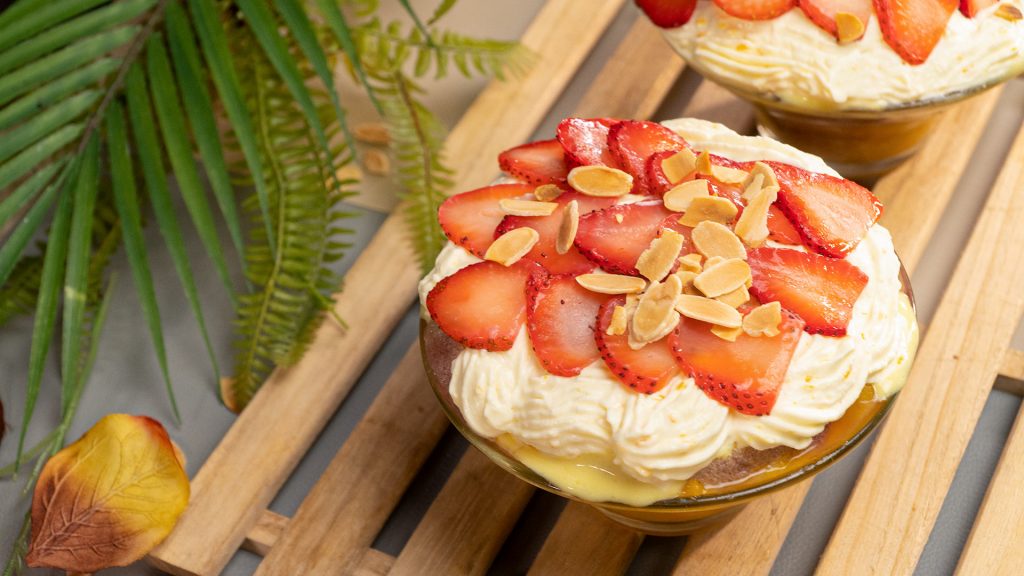 Irish Sherry Trifle Recipe
How To Make Irish Sherry Trifle
This is a wonderful dessert dish with layered sponge cake and an alternating combination of Jell-O, fruits and cream! The sherry-soaked sponge cake along with rich and creamy milk is topped with custard, nuts, and fruits for a delicious trifle dessert that is fittingly a party in a bowl.
Ingredients
18

oz

vanilla swiss rolls with strawberry filling,

or prepared sponge cake or any swiss Rolls of your choice, cut into large dice for sponge cake or 1-inch rings for swiss rolls

1¼

lb

peaches in syrup,

canned and pureed (no need to drain)

½

lb

fruit salad,

canned and drained

2

cups

strawberries,

fresh, hulled and sliced thinly

orange juice,

from 2 oranges

¼

cup

sherry ,

(3 shots)
Homemade Custard:
4

cups

milk

7

tbsp

custard powder,

(recipe below)
Custard Powder: (Yield: 4 oz
½

cup

granulated sugar

¼

cup

dry milk powder

¼

cup

cornstarch

½

tsp

vanilla extract

yellow food coloring drops,

if using
Whipped Cream Topping:
2

cups

heavy cream,

cold

4

oz

powdered sugar

2

tsp

vanilla extract

orange zests,

from 2 oranges
To serve:
almonds,

slivers or flakes, roasted
Instructions
For the custard powder:
Using a food processor, add your sugar and pulse until very fine.

Add the rest of the ingredients except for food coloring, and process once more until evenly incorporated. At this point, you can add drops of food coloring and process in 10-second bursts until evenly incorporated. Set aside.
For the whipped cream topping:
Combine all your ingredients in a chilled mixing bowl & beat until stiff.

Transfer into piping bags and set aside.

In another mixing bowl, add orange juice & sherry. Whisk to combine and set aside.
For the homemade custard:
Combine all ingredients in a saucepot and heat over medium-low heat.

Stir for roughly 15 minutes until incorporated and the custard has thickened.

Strain the custard into a mixing bowl and discard any solids. Set aside at room temperature.
To assemble the trifle:
Using a glass container of your choice, layer roughly 3 ounces of sponge cake cubes or swiss roll rings.

Pour roughly ¼ cup of pureed peaches.

Layer once more with roughly 3 ounces of cake, then top with 3 tablespoons of drained fruit salad.

Pour 5 tablespoons of orange juice mixture on top of each container.

Set aside in a chilled area and allow the sponge cake to absorb the liquid for at least an hour.

Pour 5 tablespoons of custard on top of each serving then finally, pipe roughly 3 ounces of whipped cream topping on top of each serving.

Place roughly 3 ounces of strawberries per serving on top of the whipped cream.

Then, set aside containers in a chilled area for at least an hour, or until completely chilled.

Garnish roughly with 1¼ tablespoons of almonds per serving and serve. Best served chilled!
Nutrition
Sugar:

120g

:

Calcium:

270mg

Calories:

992kcal

Carbohydrates:

196g

Cholesterol:

335mg

Fat:

14g

Fiber:

2g

Iron:

8mg

Potassium:

377mg

Protein:

18g

Saturated Fat:

6g

Sodium:

1689mg

Vitamin A:

733IU

Vitamin C:

1mg
Nutrition Disclaimer
Commonly Asked Questions
What can I use instead of sherry in a trifle?
In traditional trifle desserts, sherry is used to soak the sponge cakes to give it a richer taste. The subtle alcoholic kick balances out the sweet and fruity flavors of the trifle dessert. That's why we recommend using sherry for your trifle. But if you feel like experimenting with other alcohol alternatives, then you can try wine substitutes like dry red or white wine, port wine, or Marsala wine. You can also use unflavored brandy or rum. There will be slight changes in taste, but nothing too strong to ruin the overall sweetness of the Irish trifle.
Can I make trifles in advance?
Yes, you can make this Irish sherry trifle recipe ahead of time. Sherry trifles taste best when it's chilled and made in advance to allow the ingredients to set and soak together. Assemble the trifle the day before. Hold off the whipped cream and fruit toppings for now, then refrigerate properly. Cover tightly with a plastic wrap and place in the fridge. When ready to serve, add in the whipped cream, fruits, and almond toppings.

How long does sherry trifle last?
This Irish sherry trifle dessert can last up to 3 days in the refrigerator. Anymore than that can affect the texture of the trifle. It will still be tasty, but it won't be as fresh as the day you made them. Nevertheless, we don't recommend freezing trifles since it can ruin the overall texture of the dish even after it's thawed.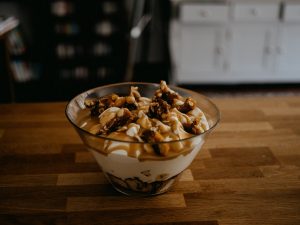 Conclusion
Indulge in a delicious homemade Irish sherry trifle dessert with this simple recipe. Its sherry-soaked sponge cakes, soft jelly, creamy custard, and tasty fruits make for a perfect dessert to serve during special occasions.
Topics: