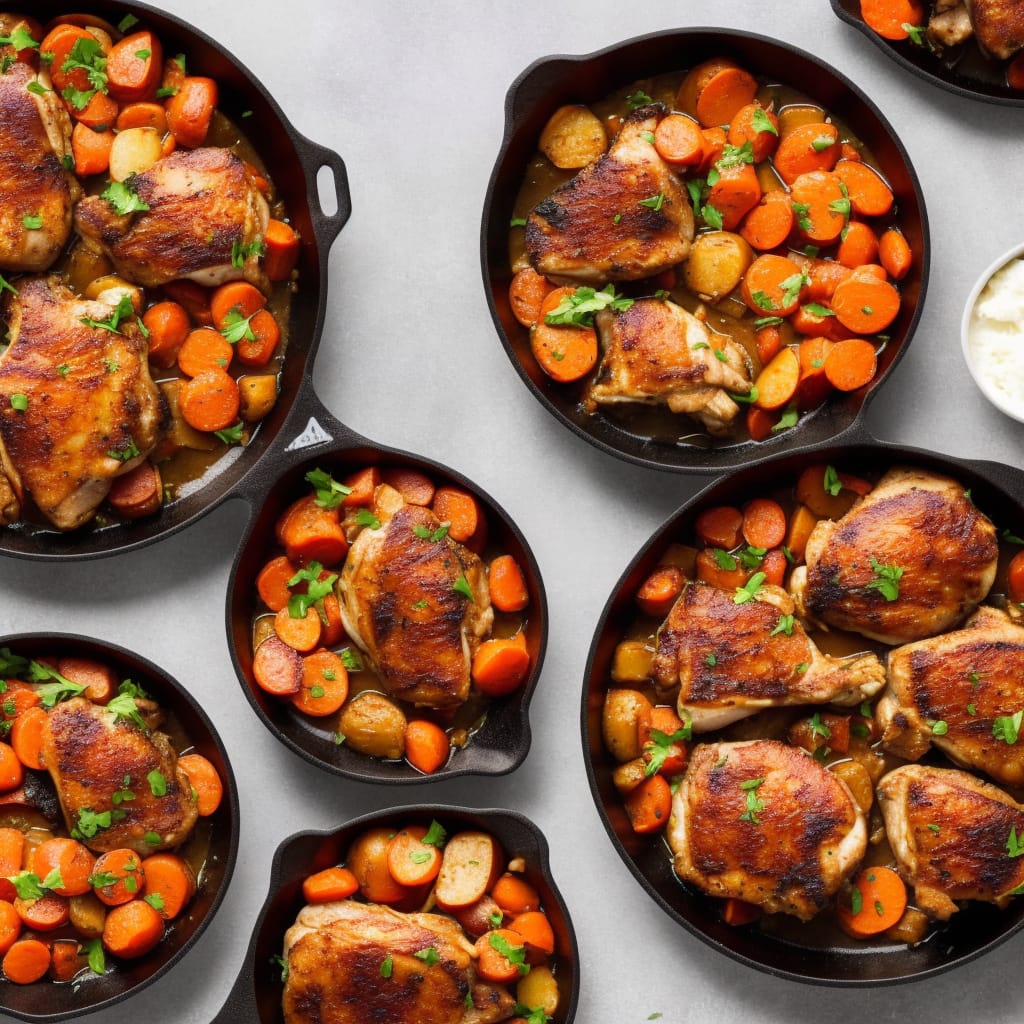 Skillet Chicken Thighs with Carrots and Potatoes Recipe
How To Make Skillet Chicken Thighs with Carrots and Potatoes
Ingredients
4 chicken thighs
4 medium-sized carrots, peeled and sliced
4 small potatoes, peeled and quartered
2 tablespoons olive oil
2 cloves of garlic, minced
1 teaspoon dried thyme
1 teaspoon paprika
Salt and pepper to taste
Instructions
Season the chicken thighs with salt, pepper, dried thyme, and paprika.

Heat the olive oil in a skillet over medium heat.

Add the chicken thighs skin side down and cook for about 5 minutes, until golden brown. Flip and cook for an additional 5 minutes.

Remove the chicken from the skillet and set aside.

In the same skillet, add the carrots, potatoes, and minced garlic. Cook for 8-10 minutes, until they are slightly golden and tender.

Return the chicken thighs to the skillet, nestling them among the carrots and potatoes.

Cover the skillet with a lid and cook for 15-20 minutes, until the chicken is cooked through and the vegetables are tender.

Serve the skillet chicken thighs with carrots and potatoes hot, garnished with fresh herbs if desired.
Nutrition
Calories :

350kcal

Total Fat :

15g

Saturated Fat :

3g

Cholesterol :

120mg

Sodium :

320mg

Total Carbohydrates :

22g

Dietary Fiber :

4g

Sugar :

4g

Protein :

30g