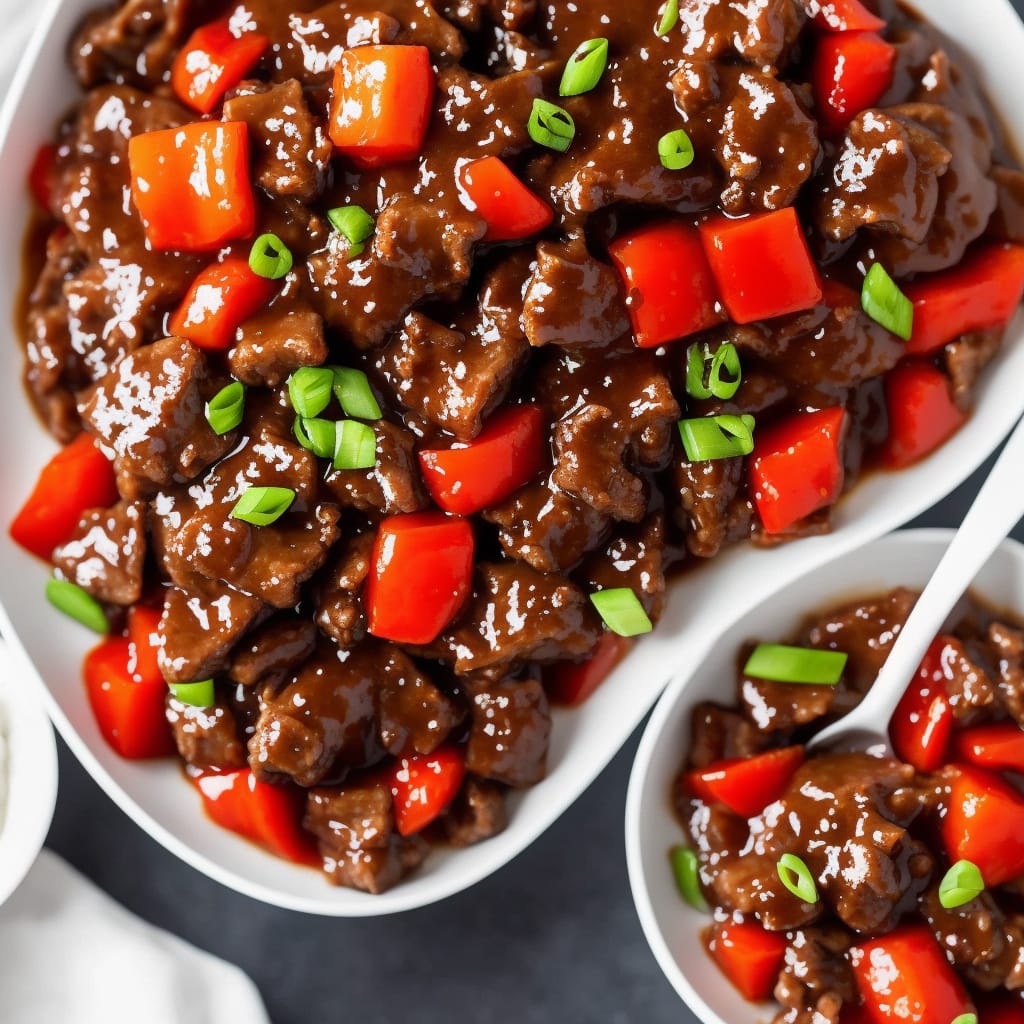 Sweet and Sour Beef Recipe
How To Make Sweet and Sour Beef Recipe
Who said that cattle meat can't be good for you? Well, these healthy beef recipes are here to prove that claim wrong. Essentially, you don't have to cut red meat completely out of your diet if you prepare each dish with wellness in mind. Simply incorporate the right ingredients into your recipe. Choose the cooking method and balance the proportions of each component, and you're half way there! Check out this collection for recipes that you can try for a healthy and well-rounded diet.
Ingredients
1 lb beef sirloin, thinly sliced
1 green bell pepper, cut into strips
1 red bell pepper, cut into strips
1 onion, sliced
1 carrot, cut into thin strips
1 cup pineapple chunks
2 tablespoons vegetable oil
2 cloves garlic, minced
1/4 cup ketchup
1/4 cup rice vinegar
3 tablespoons soy sauce
3 tablespoons brown sugar
1 tablespoon cornstarch
1/2 cup water
Salt and pepper to taste
Instructions
In a small bowl, whisk together ketchup, rice vinegar, soy sauce, brown sugar, cornstarch, and water to make the sweet and sour sauce. Set aside.

Season the beef slices with salt and pepper.

Heat vegetable oil in a large skillet or wok over medium-high heat. Add the beef and cook until browned. Remove the beef from the skillet and set aside.

In the same skillet, add the garlic, bell peppers, onion, and carrot. Stir-fry for 5-6 minutes, until vegetables are tender-crisp.

Return the beef to the skillet and add the sweet and sour sauce. Cook for 2-3 minutes, stirring constantly, until the sauce thickens and coats the beef and vegetables.

Add the pineapple chunks and cook for an additional 1-2 minutes.

Serve the sweet and sour beef over steamed rice or noodles.
Nutrition
Calories :

350kcal

Total Fat :

12g

Saturated Fat :

3g

Cholesterol :

60mg

Sodium :

800mg

Total Carbohydrates :

36g

Dietary Fiber :

4g

Sugar :

22g

Protein :

24g