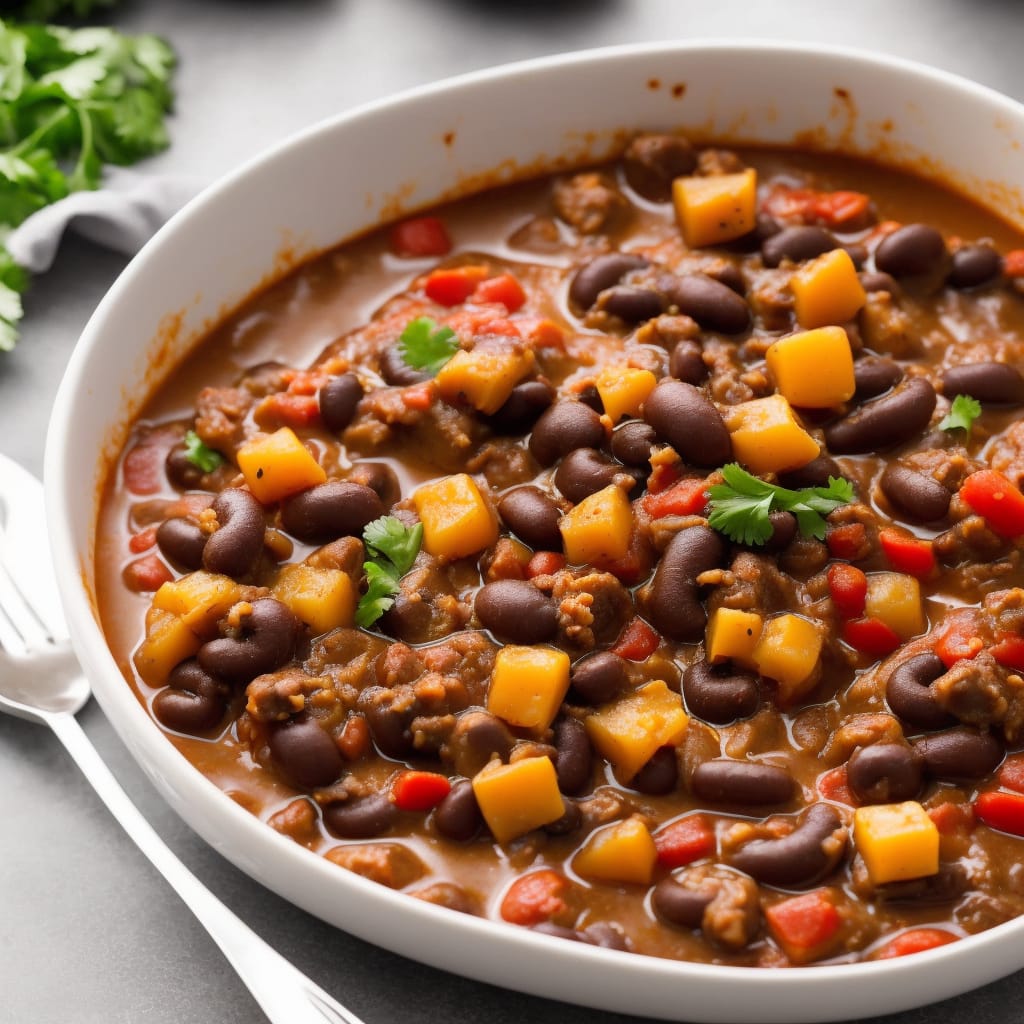 Portobello Mushroom Chili Recipe
How To Make Portobello Mushroom Chili Recipe
Everybody grew up with some version of Mexican chili recipes, and nobody can resist a good chili. It's an easy enough dish to make at home and it's filling enough to make you full. Made with ingredients like ground meat, beans, corn, and spices it's a hearty dish with a balance of textures and flavors. If you're looking for a simple dish to make you can browse easy chili recipes here. It's the perfect way to spice up your meals.
Ingredients
4 Portobello mushrooms, stems and gills removed, chopped
1 onion, diced
2 cloves of garlic, minced
1 red bell pepper, diced
1 jalapeno pepper, diced
1 can (14 oz) diced tomatoes
1 can (14 oz) kidney beans, drained and rinsed
1 can (14 oz) black beans, drained and rinsed
2 cups vegetable broth
2 tablespoons chili powder
1 teaspoon cumin
1 teaspoon paprika
Salt and pepper to taste
Optional toppings: shredded cheese, sour cream, chopped cilantro
Instructions
In a large pot, heat some oil over medium heat. Add the onion, garlic, and peppers. Cook until softened, about 5 minutes.

Add the chopped Portobello mushrooms to the pot and cook for another 5 minutes.

Stir in the diced tomatoes, kidney beans, black beans, vegetable broth, chili powder, cumin, paprika, salt, and pepper. Bring to a boil.

Reduce heat and let simmer for 20 minutes, stirring occasionally.

Serve the chili hot with your choice of toppings. Enjoy!
Nutrition
Calories :

240kcal

Total Fat :

2g

Saturated Fat :

0g

Cholesterol :

0mg

Sodium :

710mg

Total Carbohydrates :

46g

Dietary Fiber :

15g

Sugar :

10g

Protein :

14g