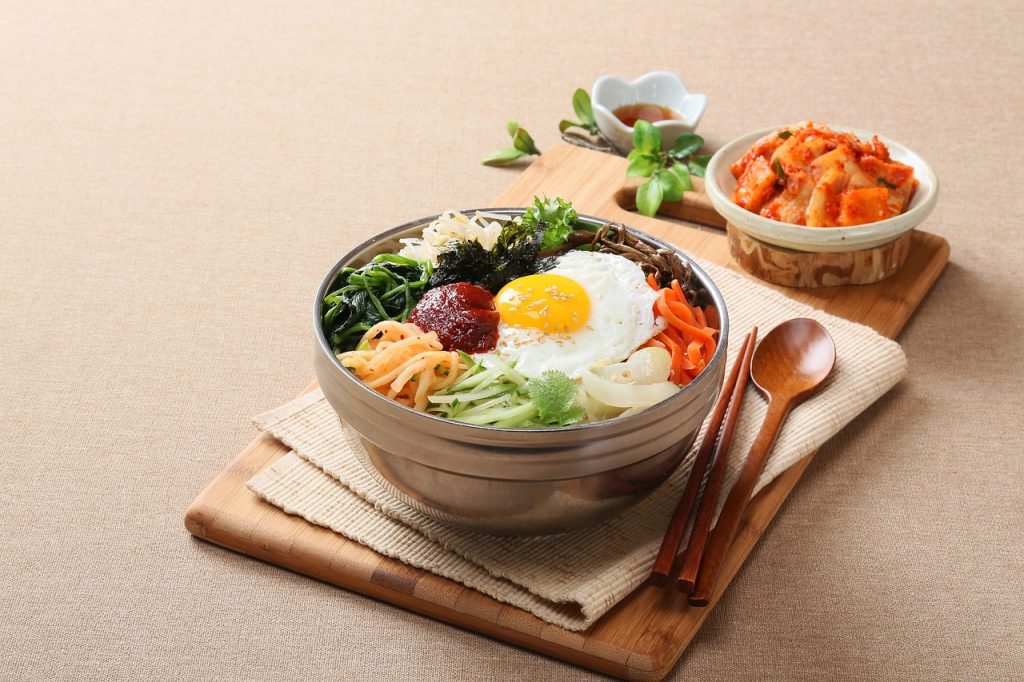 How To Eat Korean Cuisine Like a Local: 5 Authentic Tips
Are you ready to explore the delicious, distinct flavors of Korean cuisine? Then it's time to learn how to enjoy Korean food like a local!
Eating like a local is all about embracing traditional eating habits and exploring authentic ingredients. To help you on your culinary journey, here are 5 tips for enjoying Korean cuisine like a true native. From visiting markets for fresh produce to trying the street food vendors' specialties, these tips will have you feeling like part of the culture in no time.
So let's get started — it's time to eat like a real Korean!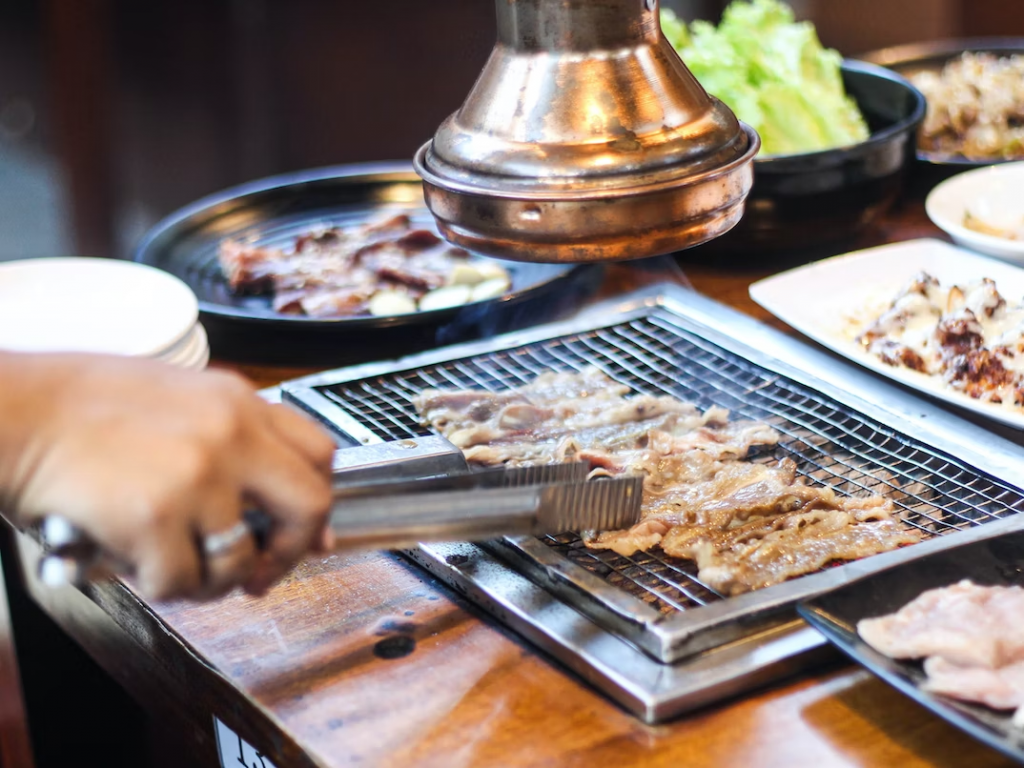 The first step in eating like a local is to understand what Koreans eat.
In a Korean meal, you can expect to have rice and soup as the main dishes along with several different banchan or side dishes. The banchan can be anything from kimchi to doenjang jiggle, and the types of banchan can vary between families. Fresh vegetables and seafood dishes are also common in Korean cuisine.
Where To Find Authentic Korean Food?
If you want to discover genuine Korean cuisine, your best bet is to check out the local markets and street vendors. These markets offer a wide variety of fresh ingredients and are an excellent source for discovering distinctive regional delicacies. And don't forget to try the street vendors' offerings; these small stalls often serve up some of the most delicious, traditional dishes.
The scoping review of street food research worldwide revealed that food safety was investigated more frequently than street food availability and consumption and that there were few evaluations of consumers and vending sites. This indicates that there is still a lot to discover and appreciate about the vibrant and varied street food culture in Korea!
Explore Local Markets for Authentic Ingredients
If you want to shop like a local and find the freshest ingredients, then exploring the local markets is a must. Exploring the Korean markets is a must-do for foodies.
Want to eat like a true Korean connoisseur? Then hit the local markets! You'll find the freshest fruit, veggies, and seafood. Not to mention some seriously awesome regional treats. Trust us, missing out on this foodie destination would be like skipping dessert.
What Are Korean Traditional Eating Habits?
To understand Korean traditional eating habits better, it's important to pay attention to a few key points.
Koreans typically share their meals and eat from a single bowl or plate. Additionally, they enjoy taking their time during meals, relishing each bite, and engaging in conversation around the table.
Remember to try the famous kimchi side dish, a fermented vegetable dish that accompanies almost every meal and is a fundamental part of Korean cuisine.
Visit Restaurants To Get a Taste of Their Culture
To gain a deeper understanding of Korean cuisine, it is highly recommended to visit an authentic Korean restaurant.
Numerous restaurants throughout the country serve authentic dishes that represent various regions and specialties. Dining at these establishments will give you an up close and personal look at Korean culture — from the way food is served, to the etiquette associated with eating.
Plus, the food is usually spectacular! Since the beginning of the 2010s, Korean cuisine has been increasingly popular worldwide. According to a 2021 survey on Korean cultural content, around 30 percent of respondents in their respective countries find Korean food to be popular.
Listen up, foodies! Korea has got the goods to satisfy your cravings, no matter your preference. From spicy to savory, there's something for every taste bud. Do some digging and find that hidden gem to indulge in the good stuff.
Trust us, eating like a local is the ultimate gastronomic adventure that'll have you drooling for more. Don't forget to bring your appetite and stretchy pants!
More Tips on Eating Korean Cuisine Like a Local
If you're planning on trying out the traditional eating habits of Koreans, it's important to remember a few key tips.
First, be sure to turn off your VPN when visiting. Many Korean websites are blocked outside the country and can only be accessed with a free trial or purchased subscription. A VPN can help you access Korean food content that may be geo-restricted in your region, such as online cooking tutorials or food-related shows that are only licensed for certain countries.
Using a VPN can also be beneficial when traveling to Korea, as it can help you securely connect to public Wi-Fi networks and protect your sensitive data while abroad. VeePN is a reliable Korea VPN that provides fast and secure connection speeds, making it a great option for accessing Korean food sites from any part of the world.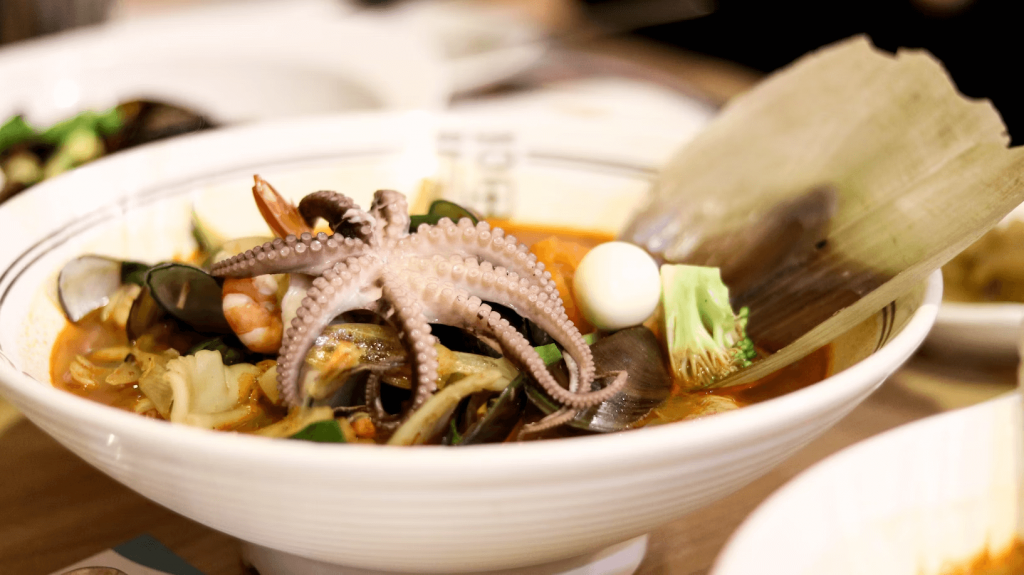 Don't hoard that Korean feast! Share the love with your neighbors and impress them with your culinary skills. Host a dinner party if need be.
You can find the most legit Korean noms at small stalls and experience the most authentic flavors. And of course, try the food on a stick. To get the local vibes, check out the market and traditional restaurants for legitimate culture and etiquette. Oh, and don't sleep on the street vendors either!
Final Thoughts
Eating like a Korean isn't difficult — you just have to know the basics.
Start by understanding what Koreans typically eat and then explore the markets for fresh ingredients and regional specialties. Visit restaurants and take notice of the traditional eating habits, etiquette, and dishes. And most importantly: don't be afraid to try new things! With these tips, you'll be well on your way to enjoying Korean cuisine like a local. Bon Appetit!