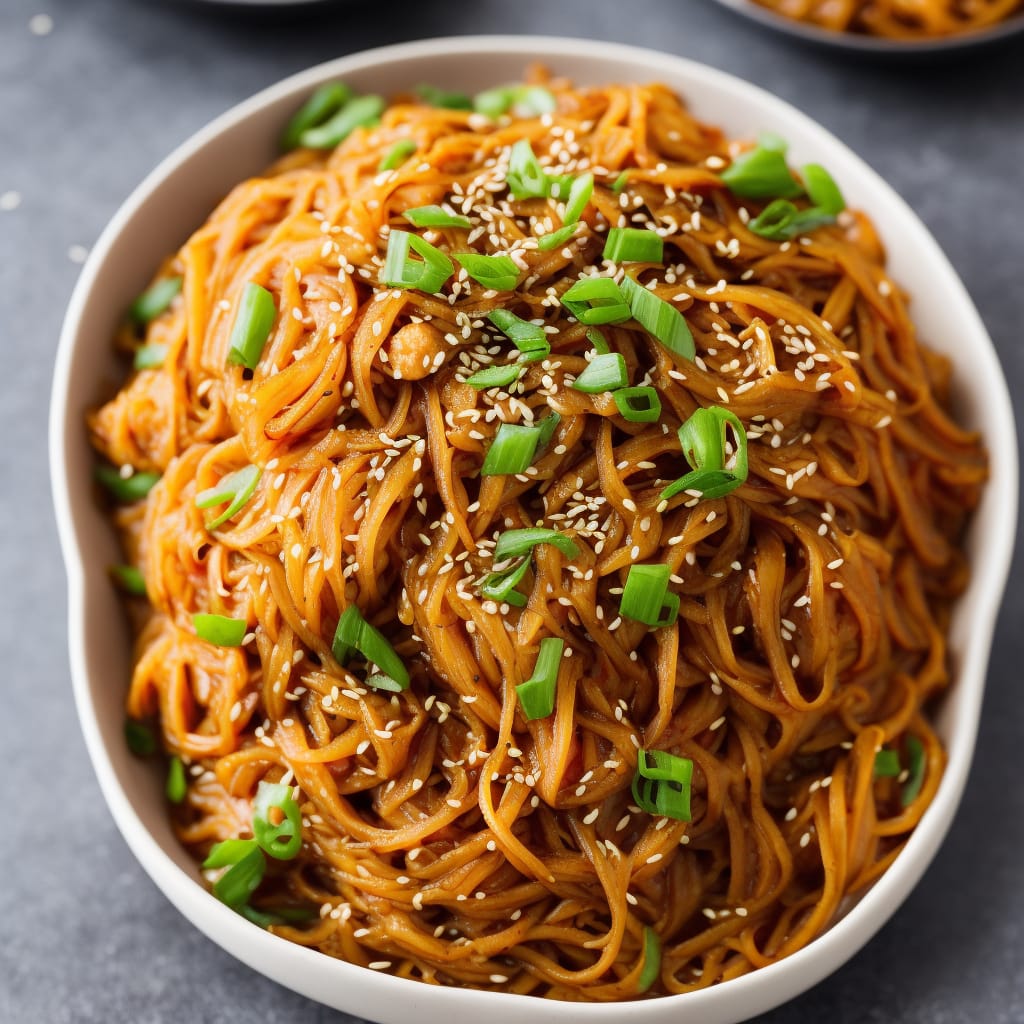 Korean Sweet Potato Noodles (Japchae) Recipe
How To Make Korean Sweet Potato Noodles (Japchae)
If you think K-pop is the only thing to stan about Koreans, then you haven't tried these cool Korean recipes yet. Make K-style fried chicken, wraps, and drinks with these Korean recipes.
Ingredients
8 ounces sweet potato noodles
2 tablespoons vegetable oil
1 onion, thinly sliced
2 cloves garlic, minced
1 carrot, julienned
1 red bell pepper, thinly sliced
4 ounces spinach
4 ounces shiitake mushrooms, sliced
2 tablespoons soy sauce
1 tablespoon sesame oil
1 tablespoon sugar
Salt, to taste
Sesame seeds, for garnish
Instructions
Cook the sweet potato noodles according to package instructions. Drain and set aside.

Heat the vegetable oil in a large pan or wok over medium heat. Add the onion and garlic, and sauté until the onion is translucent.

Add the carrot, bell pepper, spinach, and shiitake mushrooms to the pan. Stir-fry until the vegetables are crisp-tender.

In a small bowl, mix together the soy sauce, sesame oil, sugar, and salt. Pour the sauce over the vegetables in the pan.

Add the cooked sweet potato noodles to the pan and toss everything together until well combined and heated through.

Transfer the Japchae to a serving dish and garnish with sesame seeds.

Serve hot and enjoy!
Nutrition
Calories :

280kcal

Total Fat :

10g

Saturated Fat :

1g

Cholesterol :

0mg

Sodium :

600mg

Total Carbohydrates :

42g

Dietary Fiber :

4g

Sugar :

7g

Protein :

6g