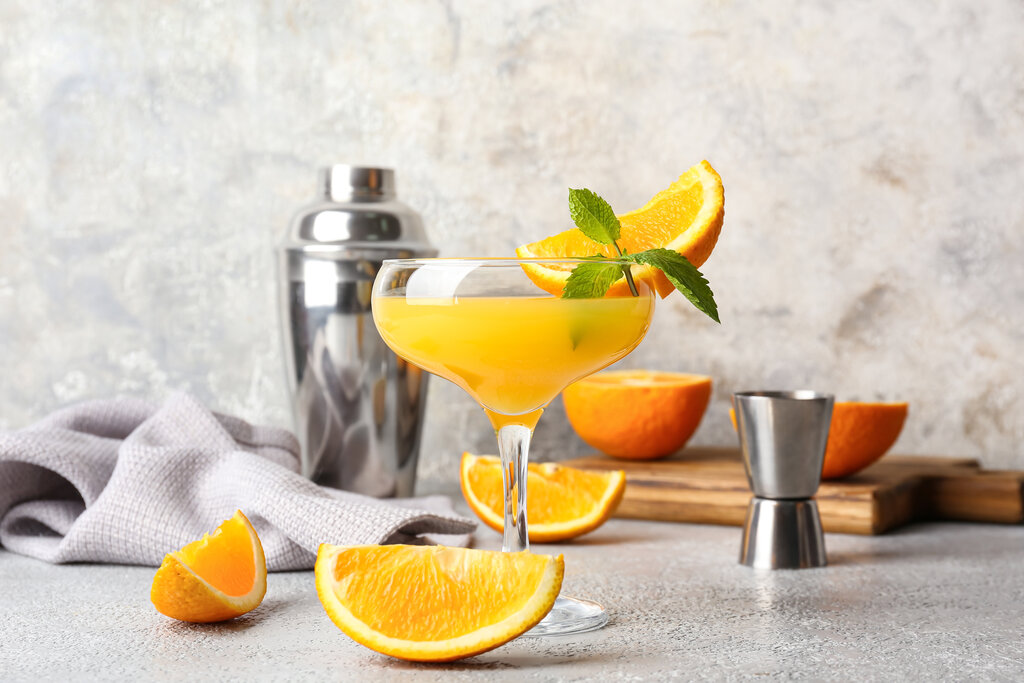 Italian Margarita Recipe
Weekends for me are reserved for boozy drinks and movie nights with friends. Last time, I had to choose the movie, but this time, I'm handling the booze. I wanted to be creative with the beverages so I made some Italian margarita tequila drinks — a classic twist on the usual margarita cocktails!
You might have seen this beverage in an Olive Garden drink menu. It's similar to that, but I believe a homemade version of it tastes much better. This Italian margarita is a quick and easy Italian alcoholic drink made from a handful of ingredients like fresh citrus juices, tequila, and flavored liqueurs. You won't need to add sweeteners or a simple syrup for this Italian margarita to taste good.
First step: get your margarita glass and start rimming it with a lime wedge. While it's still wet, dip it in sugar, salt, or a mixture of both. You can also try making a "margarita salt" which is made of kosher salt, lime zest, and orange zest. It's a delicious option you can also try. After that, mix all of the ingredients in a cocktail shaker with some clear ice so it's fancy and not cloudy when served.
The alcoholic drinks that I used are triple sec, amaretto, and tequila blanco. The highlight of this drink is the rich, sweet, and bitter amaretto which is an almond liqueur that originates from Italy. You can make other kinds of amaretto cocktails with this delicious liqueur like an amaretto which I also made alongside these margaritas. I also included triple sec which is a fruity orange liqueur and a classic margarita ingredient. Lastly, the best tequila to use is a tequila blanco or silver tequila that I mixed in, which added a strong and crisp flavor to the Italian margarita.
A margarita is not complete without the fruity and zesty flavors! That's why I included sour mix and freshly squeezed orange juice. The sour mix makes the drink equally tart and sweet. You can also make your own sour mix using lemon juice and lime juice to freely adjust the level of tartness. For the oranges, I used normal ones, but you can also use other kinds like blood oranges to add an eye catching magenta color to the drink. Then, I finished it off with a lime wedge on the rim of the glass for added fanciness.
With these delicious combinations of flavored liqueurs and oranges, my Italian margarita turned out really perfect. They tasted really good, and got me sippin' the whole weekend!
How To Make How To Make Italian Margarita
How does this Italian margarita recipe differ from the classic concoction? It mixes triple sec, amaretto, orange juice, and sour mix for more flavor.
Ingredients
1½

oz

Jose Cuervo tequila blanco,

(or reposado tequila)

1

oz

triple sec

1

oz

orange juice,

(or blood orange juice)

3

oz

sour mix,

(or lime lemon juice mixture)

1

oz

amaretto liqueur,

(or limoncello), this is served alongside the margarita

sugar,

(or margarita salt), for rim

orange slice

lime slice
Instructions
Cut two lime wedges and rim the margarita glass with one lime slice. Dip the wet margarita glass into a dish filled with sugar. Save the other lime wedge for garnish.

Fill a cocktail shaker with tequila, triple sec, orange juice, sour mix, and shake. Pour into a margarita glass full of ice.

Serve with a cordial glass full of amaretto. It's recommended to pour the amaretto inside the margarita glass before serving.
Nutrition
Calories: 

390.18kcal

Fat: 

0.35g

Saturated Fat: 

0.08g

Monounsaturated Fat: 

0.03g

Polyunsaturated Fat: 

0.10g

Carbohydrates: 

49.51g

Fiber: 

0.73g

Sugar: 

45.43g

Protein: 

0.58g

Sodium: 

92.16mg

Calcium: 

15.73mg

Potassium: 

141.77mg

Iron: 

0.26mg

Vitamin A: 

5.17µg

Vitamin C: 

29.15mg