Recipe For Chipotle Burritos (Copycat)
Recipes.net Team
March 20, 2020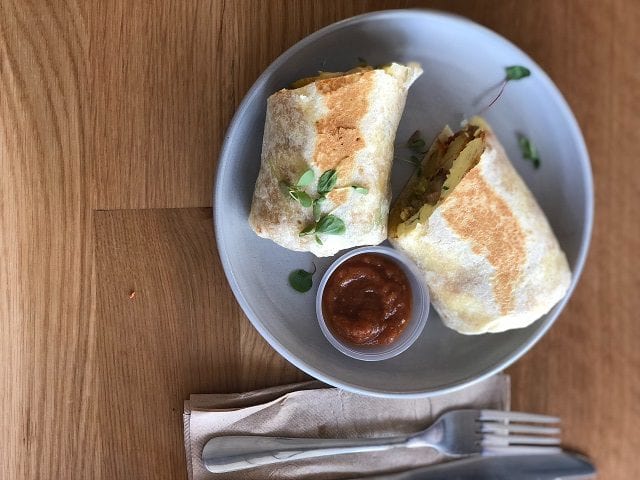 Chipotle Mexican Grill has been among the most popular restaurants in the country. Due to the rise of taco joints in California, founder Steve Ells founded Chipotle in Denver, Colorado in 1993. The restaurant has been specializing in Mission-style burritos recipe. For those who are not familiar with Mission-style, basically these are burritos with a bigger serving size and extra filling. This type of serving became popular in the Mission District of San Francisco in California, hence the name.
Now, for this recipe, we are going to make Mission-style Chipotle burritos at home. Prepare the usual burrito ingredients but make it double the amount. Don't forget the jalapeno peppers — that's what gives the Mexican feel to your burrito. Feel free to use some salsa. Add more chili if you want your burrito to be extra spicy!
Making this burrito recipe is definitely easy. You can make it in less than an hour. It will be the perfect go-to lunch when you're out in the office or while studying. For more copycat Chipotle recipes, try our Beef and Pork Chipotle Chili.
How To Make Recipe For Chipotle Burritos
1 lb chicken (diced)
1 tsp cumin
1 tsp fresh garlic
1 tbsp sweet onion (diced)
salt and pepper to taste
1 cup tomatoes (diced )
1 cup red onion (diced )
1/4 cup jalapeno peppers (diced )
1 cup cooked rice
1 tbsp lemon juice
1 tbsp lime juice
1 tbsp cilantro
1 cup black beans
sour cream and guacamole to taste
4 soft flour tortillas
Rub the chicken with cumin, salt, and pepper, and cook it over medium heat with the garlic and sweet onions for five minutes until it is cooked through.
In a bowl, combine the tomatoes, red onions, jalapenos, rice, lemon juice, lime juice, and cilantro. Toss the ingredients until the solids are coated liberally with juice.
Now, divide the vegetables and rice equally into four portions then place them on the flour tortillas.
Lastly, place the black beans followed by the chicken. Garnish the tortillas with sour cream and guacamole then serve them while still warm. Enjoy!
How To Make Recipe For Chipotle Burritos
Ingredients
1

lb

boneless & skinless chicken breasts,

diced

1

tsp

ground cumin

1

tsp

fresh garlic,

minced

3

tbsps

olive oil

¼

cup

yellow onions,

diced

2

tsps

salt

1

tsp

ground black pepper

1

cup

tomatoes,

cored & diced (no need to deseed)

1

cup

red onion,

diced

¼

cup

fresh or pickled jalapeno peppers,

chopped (deseed if using fresh)

1

cup

cooked long grain rice

2

tbsps

lemon or lime juice

1

tbsp

fresh cilantro,

chopped

1

cup

canned black beans,

drained

4

soft large flour tortillas

1

cup

grated Mexican cheese of your choice,

or Monterey Jack
To serve:
Either or combination of any of the following: sour cream,

salsa, & or guacamole

Side of tortilla chips
Instructions
Combine cumin, salt , & ground pepper. This will be used to season the chicken

Season the chicken with the mixed spices, toss, & set aside. Allow to marinate briefly, roughly 5 minutes

Heat up oil in a saute pan. Add the yellow onions & garlic. Saute briefly

Add the chicken & saute for about 5 minutes, or until chicken are cooked through & briefly caramelized. Set aside

In a bowl, combine the tomatoes, red onions, jalapenos, rice, lemon or lime juice, and cilantro. Toss the ingredients until evenly incorporated

Warm up the flour tortillas in a dry pan, & layer them next to each other.

Now, divide the vegetables and rice mixture equally into the four tortillas.

Place the black beans next, followed by the chicken on top. Gently roll until you reach the top of the tortilla, tucking in the edges while rolling. Repeat for the rest of the tortillas.

Serve the burritos with any of the condiments & a side of tortilla chips while still warm. Enjoy!
Nutrition
Calcium:

259mg

Calories:

538kcal

Carbohydrates:

42g

Cholesterol:

99mg

Fat:

24g

Fiber:

5g

Iron:

3mg

Potassium:

822mg

Protein:

38g

Saturated Fat:

7g

Sodium:

2008mg

Sugar:

5g

Vitamin A:

673IU

Vitamin C:

15mg
Commonly Asked Questions
How long can I store my burrito?
Unfortunately, burritos are best served and eaten fresh. That is why it is highly recommended that you finish your burrito once you start eating it. But in cases of leftovers, place your burrito inside an airtight container and keep it refrigerated. Eat it immediately the day after.
Is it okay not to put sour cream in my burrito?
Yes, of course. As mentioned above, you can put salsa in your burritos. If you don't want some sour cream, feel free to substitute it with some salsa or just leave it be.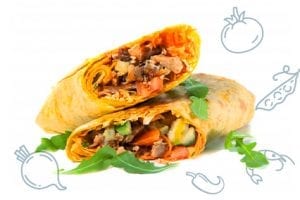 Conclusion
You don't have to go out or ask for delivery now that you can make Mission-style burritos a la Chipotle. Serve this for lunch or for dinner and we guarantee that it is going to be an amazing gastronomic experience.