The veggie tikka masala is a creamy, flavorful dish that will is definitely healthy and refreshing. It's a nice twist to the traditional Indian chicken tikka masala with the right amount of spice and flavor. Now imagine that on a burger.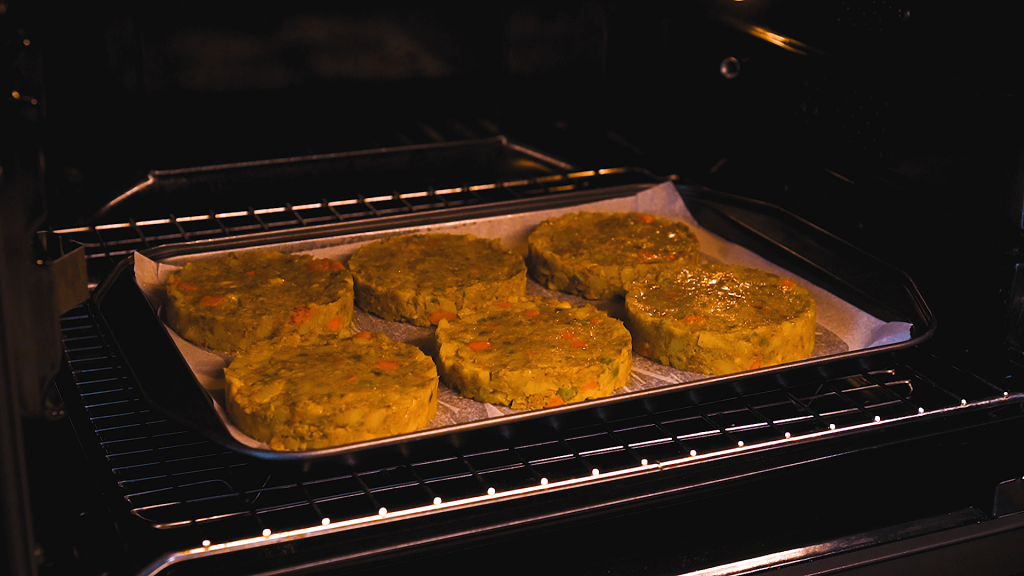 Trader Joe's was able to concoct their recipe of this scrumptious dish and, if you are not in the mood to go out and wait in line, we have the copycat dish for you. Discover how you can recreate this creamy veggie tikka masala burger dish at the comfort of your own kitchen with these easy, hassle-free steps.
This dish is perfect for people who are on a diet or just want to have a healthy alternative. Best served for lunch or dinner, this veggie tikka masala will definitely make you long for seconds.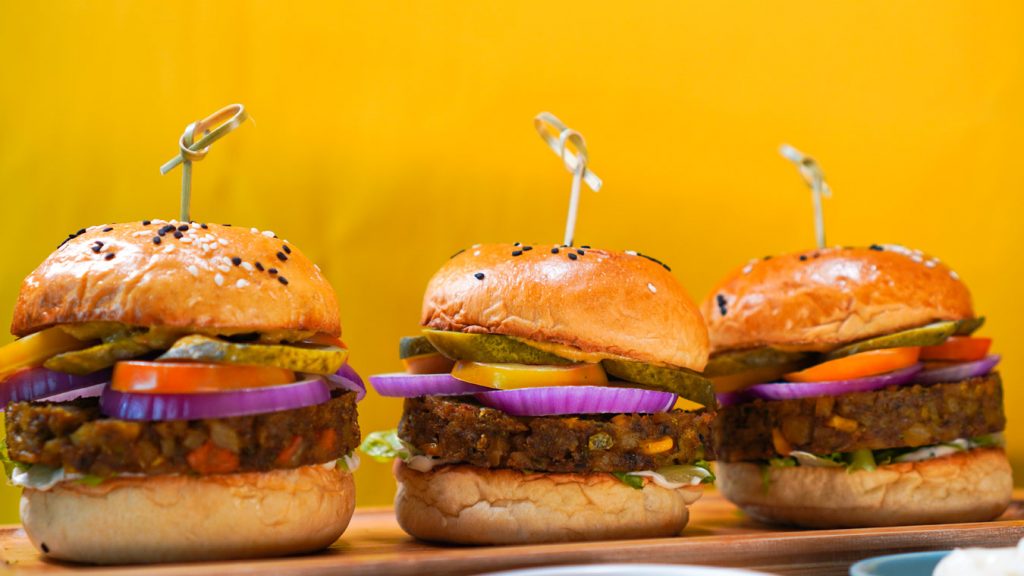 Copycat Trader Joe's Veggie Masala Burgers Recipe
How To Make Copycat Trader Joe's Veggie Masala Burgers
Deliciously healthy is how we describe our Copycat Trader Joe\'s Veggie Masala Burgers. A real meatless treat at home for those avid veggie burger enthusiasts.
Ingredients
½

tsp

dried ginger

¾

tsp

dried coriander

½

tsp

garam masala

⅛

tsp

ground turmeric

⅛

tsp

yellow mustard powder

4

tbsp

canola oil,

divided into 2

15

oz

medium-sized potatoes,

finely diced

½

cup

red onion,

minced

³⁄₆

cup

green bell pepper,

minced

1

cup

frozen mixed veggies,

of your choice

½

cup

toasted breadcrumbs,

preferably whole wheat

½

cup

water,

or vegetable stock if using

salt & pepper,

to taste

½

tsp

brown sugar

burger buns

vegetables,

of your choice for the burgers
Instructions
Combine the following spices and set aside: dried ginger, dried coriander, Garam Masala, ground turmeric and mustard powder.

Heat up a skillet and add 2 tablespoons of canola oil.

Saute potatoes, onion, and green peppers briefly.

Add frozen vegetables, sugar and spice mixture. Saute an additional 5 minutes.

Deglaze with water and reduce briefly, until potatoes are tender, about 8 minutes.

Add the toasted breadcrumbs and stir to coat bread crumbs evenly.

Season to taste with salt and pepper. Adjust accordingly.

Set aside ¾ cup of the mixture from the skillet and puree in a food processor. Transfer the rest to a bowl or similar container.

Stir the puree and the remaining vegetable mixture together in a large bowl until thoroughly combined. Ensure that the mixture is still warm to allow pureed mixture to absorb more liquid.

Chill overnight, or at least until cool. This helps the mixture bind together.

Grease a baking sheet, or cover with parchment paper.

Preheat the oven to 400 degrees F.

While the vegetable mixture is still cold, form the burgers into patties and put them on the baking sheet, evenly spaced. Ensure mixture remains cold for it to adhere and retain its shape.

Brush the remaining oils at the top of the patties to keep them moist while cooking.

Roast at 400 degrees F for 10 minutes, then broil until golden and crispy on top, rotating baking sheet in oven as necessary, for about another 10 minutes.

And you're now all set to slap it between two burger buns and start other veggies of your choices, assembling your portions.
Recipe Notes
Potatoes are starchy vegetables, if you want to lay-off the starch when making your patties, have them soaked in water after peeling them. Water helps to soak up the starch.
Nutrition
Sugar:

3g

:

Calcium:

40mg

Calories:

305kcal

Carbohydrates:

40g

Fat:

16g

Fiber:

7g

Iron:

3mg

Potassium:

647mg

Protein:

6g

Saturated Fat:

1g

Sodium:

105mg

Vitamin A:

2433IU

Vitamin C:

50mg
Nutrition Disclaimer
Commonly Asked Questions
Is a veggie burger vegan?
We can consider a veggie burger to be vegan if it contains grains, breadcrumbs, and minced or pureed veggies. But in cases that a veggie burger patty contains egg or dairy products, then it's no longer categorized as vegan because of the presence of dairy, poultry, or meaty components. 
Are veggie burgers better for you?
Indeed, they are! Since veggie burgers are made from grains, legumes, and a variety of vegetables, they provide your body with fiber, vitamins, and minerals. Compared to store-bought veggie burgers, homemade patties are healthier options since they don't contain preservatives and are made fresh by you.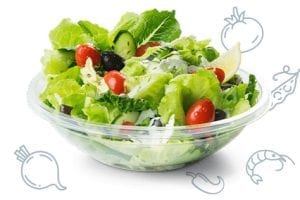 Conclusion
In order to accomplish this recipe, ensure that your veggies and spices are already measured and set aside once you start cooking. That way, it's easier for you to reach and saves you time in making these wonderfully healthy meat alternatives.
Comments
How big should the potatoes be? How much should they weigh? Saying "3 red potatoes" is confusing. They come in a wide variety of sizes, including very small.

Comment is awaiting moderation.