Fresh tuna steaks are a great source of protein and heart-healthy fatty acids. But what we most love about it aside from being nutritious, is how versatile they are. Because of its mild flavor, you can grill, pan-fry, sear, or mix them with salads. Heck, you can even pair them with ramen in this Cheesy Tuna Ramen Recipe! In rare cases, you might find yourself having some excess tuna steak. In worst cases, you may accidentally buy a not so fresh catch that you need to consume immediately. When that happens, we don't want you to waste an expensive slice.
So here, we're sharing with you an easy pickled tuna recipe for when you find some excess tuna steak and you can't consume them in one go. Or maybe, you just love to try out recipes! If you are someone with a solid background in the kitchen, you probably already know that to preserve foods and keep them longer, we need to pickle them. You just need a selection of aromatics and other flavoring, and you're ready to preserve your tuna.
Rarely can you find a good pickled jar of fish in supermarkets, or find a tuna recipe that is far more superior, yet familiar to our palate, that isn't one that comes from a can. Such flavor can only be experienced in a fancy restaurant where they catch the fish and cook it for you. Otherwise, you will have to do it yourself. So having to make these at home should be something to be proud of and to celebrate about. The good thing about it is that you can celebrate it by having pickled tuna with a fine glass wine, especially if you are someone who enjoy a variety of meze dishes. You can also make these to use for sandwich spreads.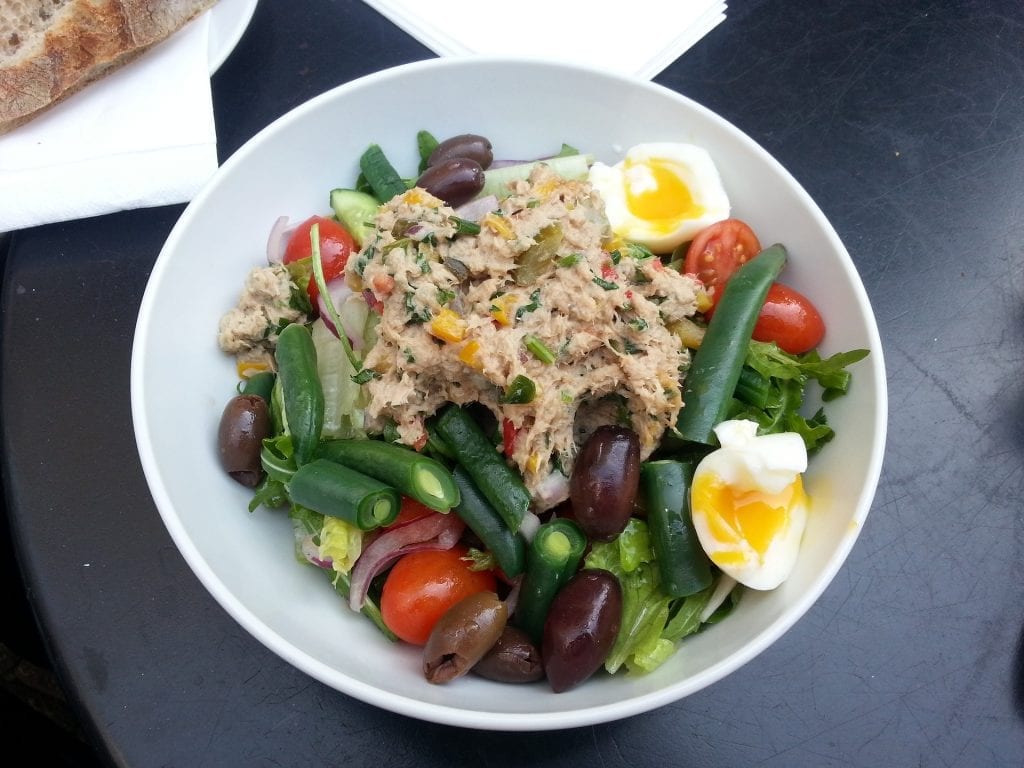 Easy Pickled Tuna Recipe
A great way to preserve and store tuna if you can't eat them in one sitting.
Ingredients
1

lb.

fresh tuna steak

2

tbsps

lime or lemon juice

4

oz

yellow onion,

cut into ¼-inch rings

1

garlic clove,

minced

1

cup

pickled jalapeno peppers,

chopped

1

cup

black olives,

cut into rings

¼

cup

vegetable oil

½

tsp.

dried oregano

½

tsp.

ground cumin

½

cup

rice vinegar

Salt & ground black pepper to taste
To serve:
Instructions
Put tuna in a medium stockpot, filling the pot or deep skillet with water about a half inch. Cover and heat on low until fish is cooked through.

Cook until the fish flake easily with a fork. Transfer to a small bowl and flake fish. Pour lime juice over fish and let stand for about 10 minutes.

Heat oil to medium temperature in a medium frying pan. Add onion, garlic, and jalapenos. Saute until translucent.

Add oregano & cumin. Saute briefly

Add in vinegar and bring to a boil. Pour sauce over fish and stir until well coated.

Cover and refrigerate for at least 8 hours before serving, best if overnight

Garnish with olives, and serve with aioli & crusty bread
Recipe Notes
This recipe taste even better when stored longer. Feel free to make a big batch and use them in sandwiches and salad recipes.
Nutrition
Sugar:

2g

:

Calcium:

45mg

Calories:

290kcal

Carbohydrates:

6g

Cholesterol:

34mg

Fat:

20g

Fiber:

2g

Iron:

2mg

Potassium:

334mg

Protein:

22g

Saturated Fat:

11g

Sodium:

913mg

Vitamin A:

2549IU

Vitamin C:

7mg
Nutrition Disclaimer
Commonly Asked Questions
What does tuna steak taste like?
Quite surprisingly, tuna steak doesn't taste like a regular fish but almost tastes like beef. That's why anyone who is trying to lessen their beef consumption eat tuna steak instead.
Why does my tuna steak taste fishy?
If this is the case, one possible reason could be that what you bought is an old catch. It's always important to ask the fish dealer whether a fish you're buying is fresh. This is when this pickled tuna recipe comes in handy. You can pickle the fish immediately if you think you accidentally bought an old tuna steak and you don't want it to go to waste.
How to find a fresh tuna steak in the market?
Depending on the variety of tuna, most come in pink to a deep red. As the steaks are usually sold skinned and cut, the one you should look for to find a fresh cut is moist and shiny. If they look brown or dull, it means they are old. Another way you can tell a fresh cut from an old one is to look for signs of flaking in the meat. The most obvious of course, would be the smell test. Fresh tuna will have a fragrant scent of the sea and not smell fishy at all.
What can I eat pickled tuna recipe with?
You can consume pickled tuna on its own as a snack. You can also use it as a spread for your tuna sandwich in place of canned tuna.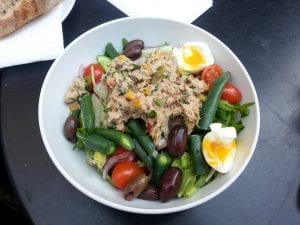 Conclusion
Now that you have an easy go-to tuna recipe, there's no need to resort to canned tuna for a delicious salad. Make these ahead, then store them in the fridge. Once you find yourself craving some healthy bowl of tuna salad, cut up some greens, tomatoes, and add eggs. Enjoy!