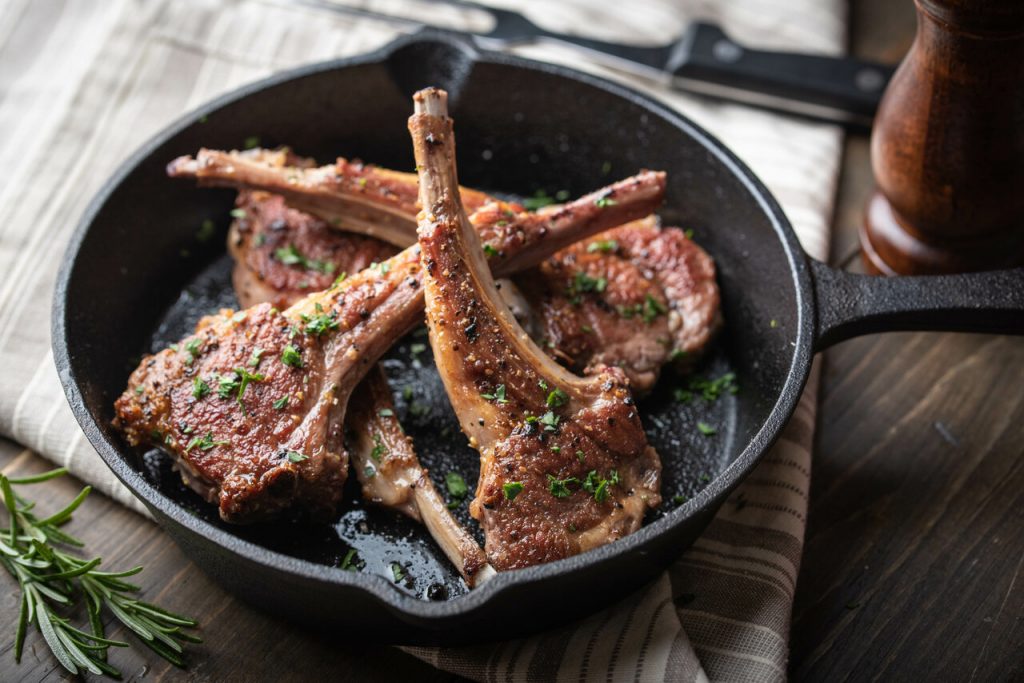 grilled lamb chop on cast iron pan
These juicy grilled lamb chops make for a succulent weeknight dinner. Lamb chops, lemon juice, and a blend of herbs and spices. That's all you need for one of the most sumptuous lamb chop recipes! When marinated and cooked, lamb chops are just as succulent as grilled pork chops and steaks. Dinner will be more delicious when you serve these luscious BBQ lamb chops with a side of grilled cauliflower steaks!
How To Grill Lamb Chops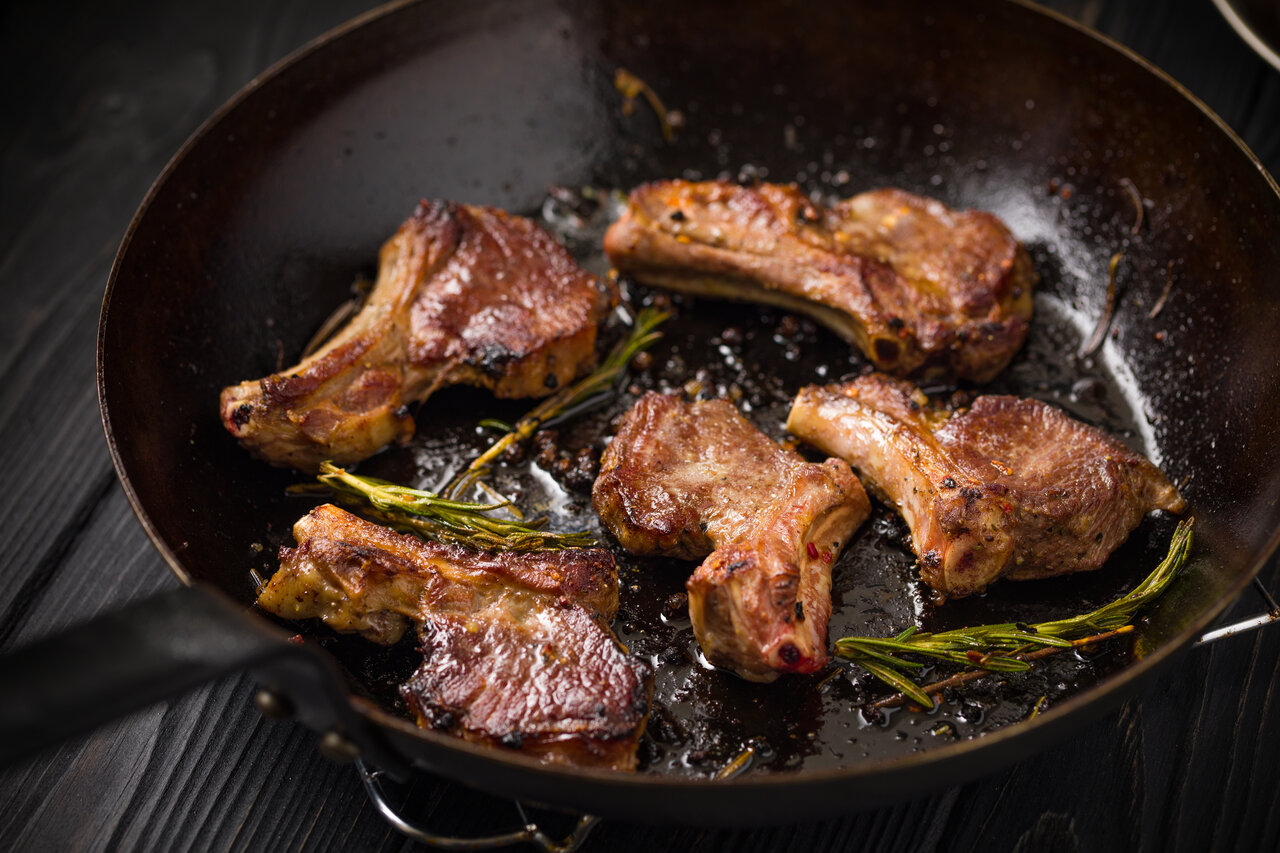 If you wish to add a variety to your weeknight dinners, try grilling lamb chops! The finished product is so mouthwatering. As fancy as they may sound, grilled lamb chops couldn't be easier to prepare. You could either grill the lamb chops on the grill or on a stovetop grill pan.
Here's how to make grilled lamb chops:
Using a mortar and pestle, grind up rosemary and thyme.

In a small bowl, mix the ground herbs, lemon juice, garlic, cayenne pepper, black pepper, salt, and olive oil. Stir to combine.

Add the marinade and the lamb chops to a large zip-top bag. Ensure that each chop is covered evenly with the marinade.

Marinate the lamb chops for at least 2 hours or up to overnight. When done marinating, remove the meat from the bag.

Sear each side of the marinated lamb chops on high heat for 2 to 3 minutes.

Reduce heat and cook on low until the internal temperature reaches 135 degrees F.

Serve warm with your favorite side dishes, and enjoy!
Once those marinated lamb chops are cooked; a smoky, garlicky, and aromatic scent will fill the house! Are you on the prowl for more grilled lamb chop recipes? These lamb chops with herbes de Provence deserve a spot on your table any night! Or try adding these grilled rosemary lamb chops to your dinner rotation.
Tips for Making Grilled Lamb Chops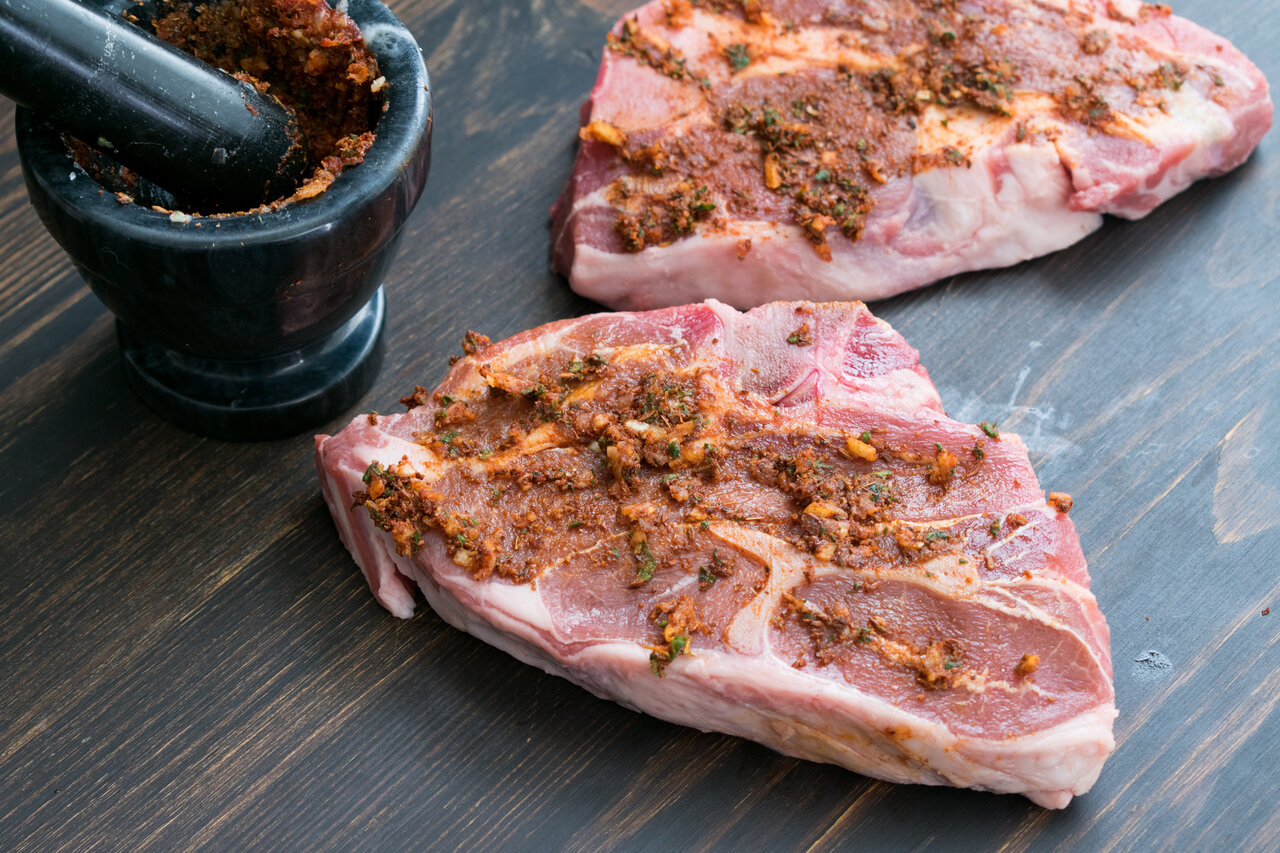 These marinated lamb chops, on top of being delicious, look gorgeous on the table. So, whether you're cooking for a weeknight dinner or a special event, it's the perfect dish to serve! Follow these tips to guarantee over-the-top grilled lamb chops:
If you want steak-like-looking meat, use lamb loin chops.

Rib and sirloin chop are both great options for this g

rilled lamb chops recipe

, too.

Don't skip the lamb chop marinade!

Marinating will absorb all those luscious flavors and help make your chops even more tender. So, smother the meat slices with the most flavorful marinade-slash-

seasoning for lamb chops

.

Adjust the cooking time to your preferred doneness.

To guarantee that the lamb chops are done,

cook until the internal temp reaches 135 degrees Fahrenheit.

Remember, undercooked lamb chops tend to be unpleasantly chewy. Whereas overcooked ones are tough and dried out.

Always let your grilled lamb chops rest for 5 to 10 minutes before serving.

By doing so, the meat juices will distribute evenly, resulting in succulent lamb chops.
What to Serve With Grilled Lamb Chops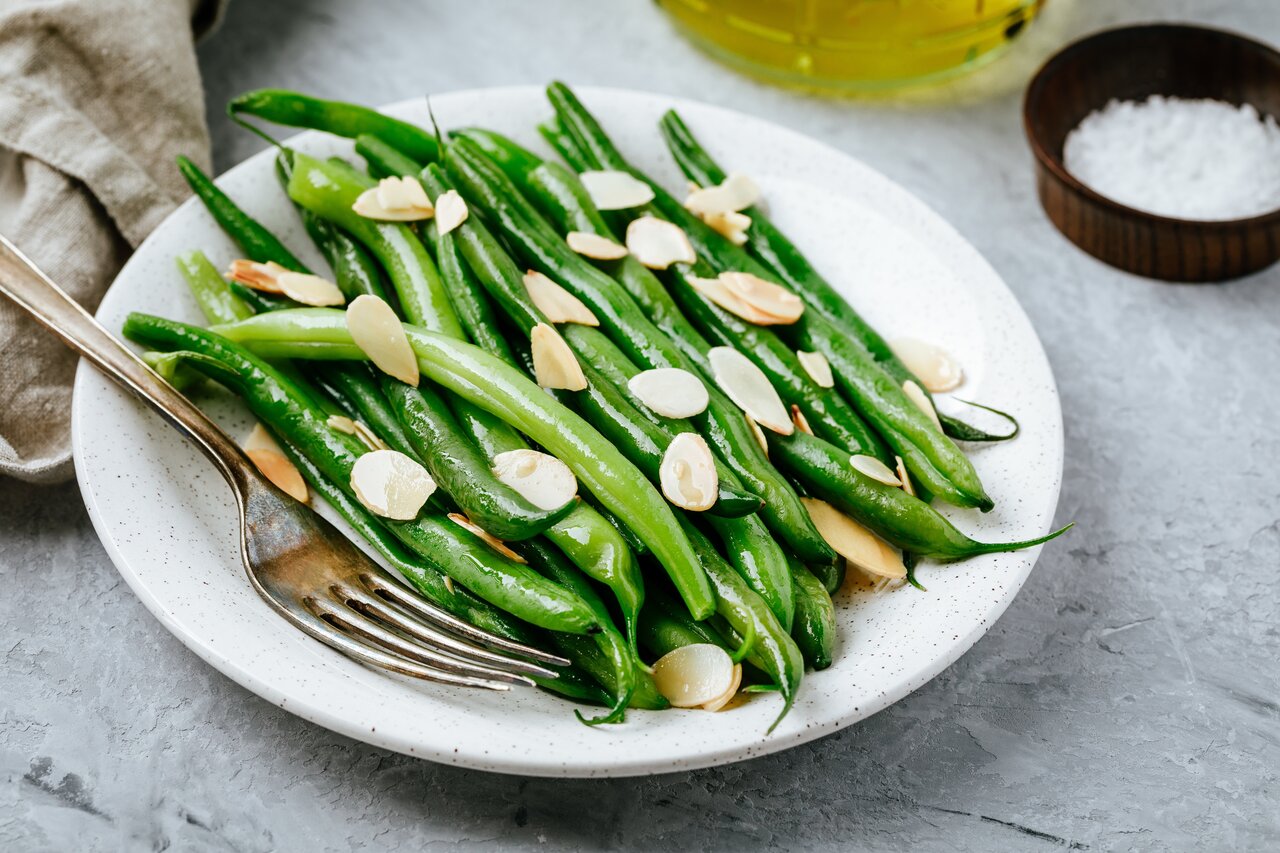 While you can serve them on their own, grilled lamb chops are best enjoyed with delicious side dishes. Fresh salads are the perfect partner for grilled dishes. So, try serving your grilled lamb alongside Greek salad, spinach salad, or arugula salad with lemon vinaigrette.
For a fancy weeknight dinner, pair the chops with green beans almondine. Of course, you can never go wrong with classic potato side dishes. Pair them with these buttery parsley potatoes. And if you want a complete steakhouse-like meal, serve lamb chops with Outback Steakhouse garlic mashed potatoes.
Frequently Asked Questions
How long should lamb chops stay on the grill?
When you cook lamb chops on the grill, grill each side of the meat for 2 to 3 minutes on high heat. That's enough to yield perfectly cooked lamb chops. Still, the grilling time might also depend on your preferred meat doneness.
What temperature should lamb chops be grilled at?
If you fancy rare lamb chops, cook them at 120 degrees F.
Medium rare lamb chops are usually cooked at around 125 degrees F. Whereas 130 degrees F is recommended for medium lamb chops.
Grill the chops at 145 degrees F if you want them well-done.
How To Make Grilled Lamb Chops
Give your family a taste of these succulent grilled lamb chops! Enhance the flavor with a marinade made of rosemary, thyme, lemon juice, and cayenne pepper.
Total:
2 hours 20 minutes
Ingredients
1 tbsp fresh rosemary

1 tsp fresh thyme

3 tbsp lemon juice

2 tbsp garlic, minced

¼ tsp cayenne pepper

¼ tsp ground black pepper

½ tsp kosher salt

2 tbsp olive oil

4 lamb chops
Instructions
Grind up the rosemary and thyme using a mortar and pestle to release their flavor.

Add the ground herbs, lemon juice, garlic, cayenne pepper, black pepper, salt, and olive oil to a small bowl. Stir to combine.

Add the marinade and the lamb chops to a large zip-top bag and massage the marinade into the meat. Make sure each chop is completely covered with the marinade.

Allow them to marinate for at least 2 hours, preferably overnight.

Sear on high heat for 2 to 3 minutes on each side.

Reduce heat and cook on low until the chops reach an internal temperature of 135 degrees F.

Serve warm with your favorite sauces and sides, and enjoy!
Nutrition
Calories: 

728.99kcal

Fat: 

64.30g

Saturated Fat: 

24.26g

Monounsaturated Fat: 

30.66g

Polyunsaturated Fat: 

5.43g

Carbohydrates: 

4.97g

Fiber: 

0.56g

Sugar: 

0.69g

Protein: 

31.74g

Cholesterol: 

140.60mg

Sodium: 

550.30mg

Calcium: 

51.59mg

Potassium: 

480.94mg

Iron: 

3.47mg

Vitamin A: 

6.95µg

Vitamin C: 

12.50mg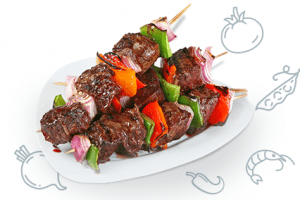 Conclusion
Learning how to grill lamb chops will definitely up your dinner game. Grilled lamb chops are also succulent enough for special occasions. For the ultimate dining experience, serve with fresh salads or your favorite potato side dishes!