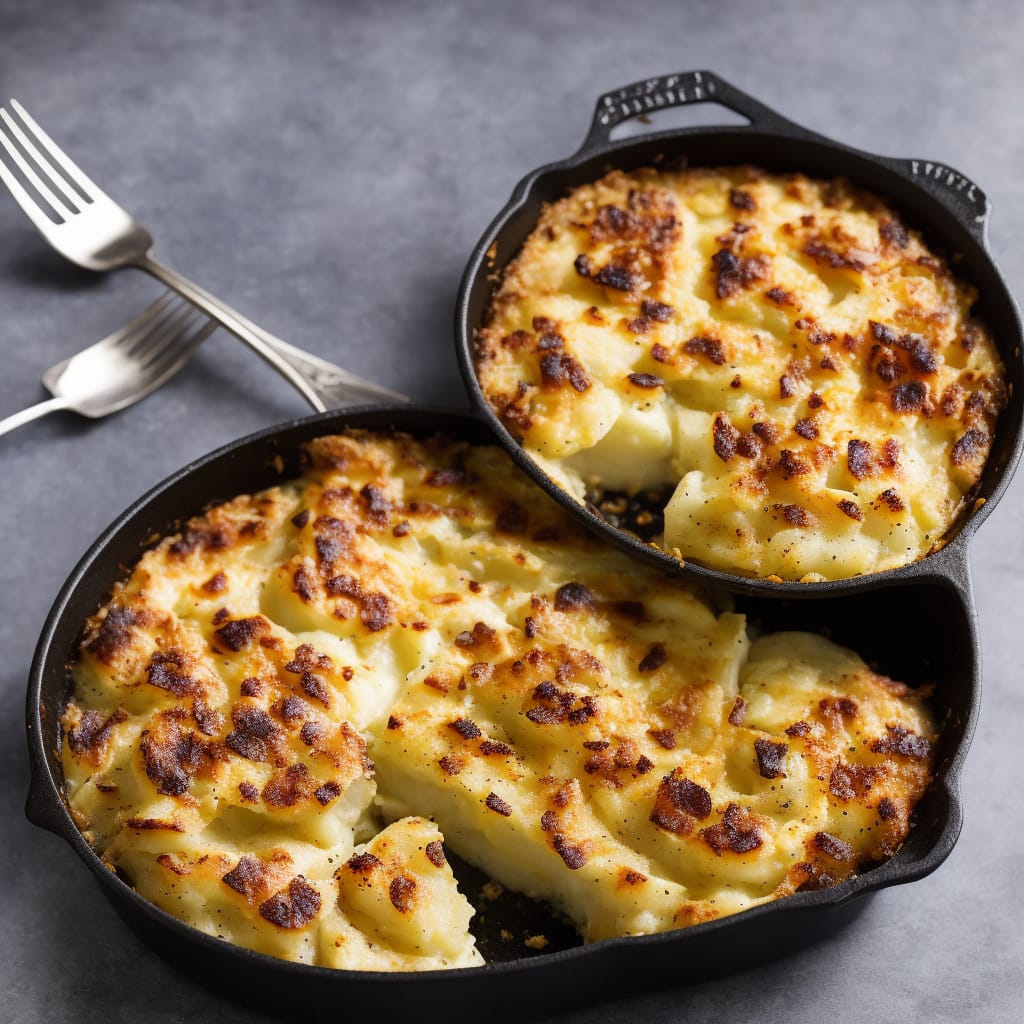 Dairy-Free Scalloped Potatoes Recipe
How To Make Dairy-Free Scalloped Potatoes
Lactose intolerance shouldn't stop you from enjoying yummy dishes just because it has milk. Good thing our dairy free recipes are here to save the day! Those with dairy allergies or lactose intolerance can just as easily enjoy a delicious meal without worrying about the ingredients. So, what are you waiting for? Try our dairy free recipes now!
Ingredients
2 pounds of russet potatoes, thinly sliced
1 small onion, thinly sliced
3 cloves of garlic, minced
2 tablespoons of olive oil
2 tablespoons of all-purpose flour
2 cups of unsweetened almond milk
1 teaspoon of salt
1/2 teaspoon of black pepper
1/2 teaspoon of dried thyme
1/4 teaspoon of paprika
Fresh parsley, for garnish
Instructions
Preheat oven to 375°F (190°C). Grease a 9×9 inch baking dish.

In a large skillet, heat the olive oil over medium heat. Add the onions and garlic and cook until softened, about 5 minutes.

Sprinkle the flour over the onions and garlic and stir to coat. Cook for an additional 1-2 minutes.

Slowly whisk in the almond milk, making sure there are no lumps. Continue cooking, stirring constantly, until the mixture thickens, about 5 minutes.

Stir in the salt, pepper, thyme, and paprika. Remove from heat.

Layer half of the sliced potatoes in the prepared baking dish. Pour half of the almond milk mixture over the potatoes.

Repeat with the remaining potatoes and almond milk mixture.

Cover the baking dish with aluminum foil and bake for 45 minutes. Remove the foil and bake for an additional 15 minutes, or until the potatoes are tender and the top is golden brown.

Garnish with fresh parsley before serving.
Nutrition
Calories :

239kcal

Total Fat :

7g

Saturated Fat :

1g

Cholesterol :

0mg

Sodium :

605mg

Total Carbohydrates :

40g

Dietary Fiber :

4g

Sugar :

3g

Protein :

4g