Imagine the refreshing taste of a chilled strawberry and lemon mix! Wait until you have a sip of this strawberry lemonade McDonald's has. No need for a drive-thru, takeout, or delivery. Bring in the McCafe, and mix this refreshing drink at your very own kitchen bar.
How to Make McDonald's Frozen Strawberry Lemonade
This McDonald's slushie might be one of your favorite drinks from their menu. It's also one of the most popular refreshing drinks there is. Kids love this drink and adults enjoy it too! It's your perfect thirst-quencher this hot summer season. 
In order to make McDonald's frozen strawberry lemonade, we're aiming to create a slushie-like blend of lemonade and ice. And of course, its signature look should include that iconic sink of red strawberry at the bottom which is achieved by a strawberry topping. To upgrade this slushie, you can also garnish it with some fresh strawberries on top!
Strawberries and lemon create a fruity, sweet, and tangy flavor. If you don't have any strawberry topping or fresh strawberries though, you can simply substitute it with raspberries like what we did in our Fresh Lemonade with Raspberry Ice Cubes Recipe. 
You can make this drink easily if you use a blender. But in the case that you don't have one at home, check out our CAQs section down below to learn how to make this drink without one.
If you love this frozen strawberry lemonade, you should also try making your very own homemade McFlurry. Then pair your favorite slushie with a copycat chicken burger, and enjoy your homemade fast food feast!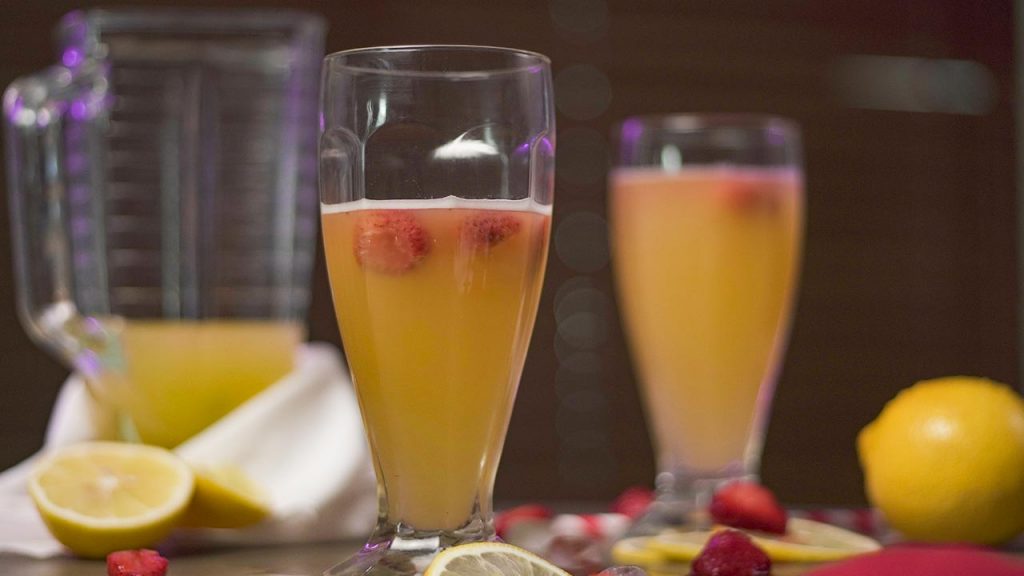 Frozen Strawberry Lemonade Recipe (McDonald's Copycat)
How To Make Frozen Strawberry Lemonade (McDonald's Copycat)
This refreshingly sweet and tangy strawberry lemonade is so easy to mix, perfect for this summer season! Top this with your favorite berries and you're good to go!
Ingredients
16

oz

lemonade

2

tbsp

strawberry topping

2

cups

ice cubes
Instructions
Place ice cubes in the blender along with the lemonade.

Blend the lemonade and ice cubes together.

Place strawberry topping in a glass then, pour in the lemonade.

Serve it chilled and enjoy!
Nutrition
Sugar:

31g

:

Calcium:

7mg

Calories:

153kcal

Carbohydrates:

39g

Fat:

1g

Protein:

1g

Sodium:

29mg

Vitamin C:

2mg
Nutrition Disclaimer
Commonly Asked Questions
What are the alternatives for powdered mix?
You can use other liquid blends like soda, sparkling water, or sweetened juice, and adjust the amount to your own liking. Don't forget to add your ice and serve it cold!
How do I make this strawberry lemonade without a blender?
Don't worry, we got this! You will need a resealable plastic bag. Mix the ingredients in a glass except for the ice. Pour the mix into a resealable plastic bag. Seal the bag and put it in the freezer for up to 3 hours. Put into a glass and top it with fresh fruits if desired. This will make your drink a soft frozen texture that resembles crushed ice, all without compromising flavor if you give it a little stir.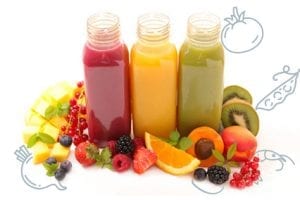 Conclusion
This super easy strawberry lemonade recipe inspired by McDonald's is ideal for your summer picnics! Make a whole jug and share this with the entire family. Top it with some fresh strawberries and quench your thirst with its sweet and tangy blend!
Topics: