Lemon meringue pie is the perfect summer dessert: it's light, tangy, and with the right amount of sweetness that is definitely refreshing. One restaurant that comes to mind when we think of lemon meringue pie recipe is Marie Callender's. 
In this recipe, we'll guide you through the process of recreating this signature dish inspired by Marie Callender's. It's easy and hassle-free, you can definitely make this in the comfort of your own kitchen.
Now you don't have to go out and spend some cash for a plate of this lemon meringue pie recipe. Follow these simple steps to be able to make your own pie. Serve this to your friends and family during summer outings or picnics and we're sure that it's going to be a hit. Craving for more meringue? Try out this French Kisses recipe.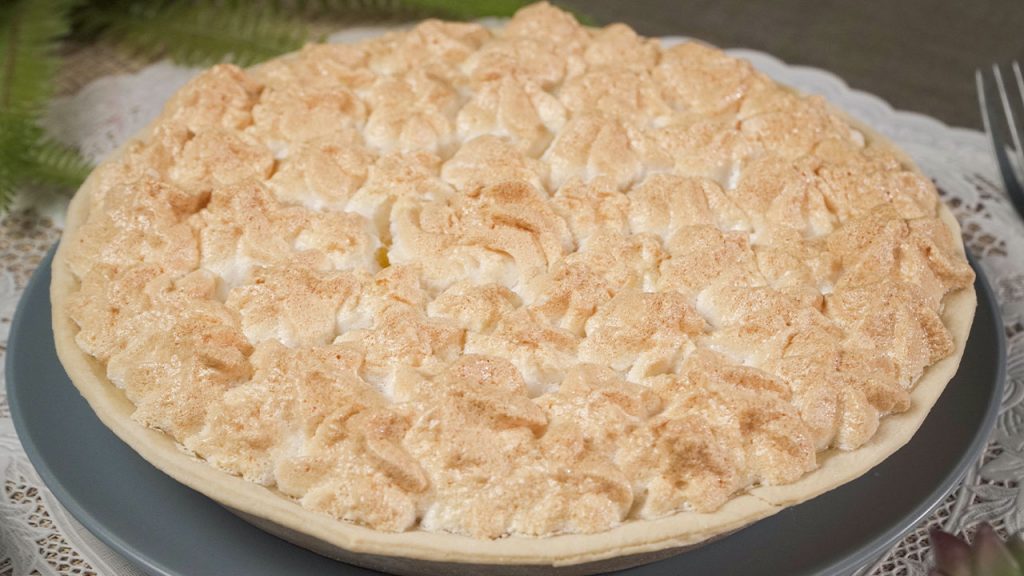 Copycat Marie Callender's Lemon Meringue Pie Recipe
How To Make Copycat Marie Callender's Lemon Meringue Pie
It's sweet, tangy, and definitely perfect for summer.
Ingredients
14

oz

prepared pie crust

all-purpose flour,

for dusting
Filling:
9

oz

powdered sugar

6

egg yolks

2½

oz

lemon zests,

(roughly from 6 lemons at 4 oz each)

6

lemons,

juiced

2¼

oz

cornstarch

2

cups

water
For Topping:
4

egg whites

8

oz

powdered sugar

2

tsp

cornstarch
Instructions
Preheat the oven to 350 degrees F.

Dust the working area and rolling pin with flour.

Place the pastry onto it. Roll out until you achieve a 3-mm thickness. Use the rolling pin to lift the pastry up and transfer it to a 9-inch flan tin. Trim any excess pastry.

Fill the pastry up with baking beads lined with parchment paper. Bake for about 15 minutes then remove the beans and parchment and return to the oven for a further five minutes.

Remove from the oven and set aside to cool down completely.

Reduce the temperature to 340 degrees F.
Filling:
In a mixing bowl, combine the lemon zest, lemon juice, and cornstarch. Stir to form a smooth paste. Set aside.

In a saucepot, add the water and bring it to a rolling boil. Add the cornstarch mixture to the hot water and stir over the heat until the mixture has thickened. Set aside.

In another mixing bowl, combine sugar and egg yolks. Beat until yolks turn pale and sugar has dissolved completely.

Temper the egg yolk mixture by gradually adding your hot lemon mixture, whisking continuously.

Transfer the entire contents back to the saucepot over very low heat. Stir until thickened. Once you draw a straight line over your spoon or spatula and it holds shape, it's cooked.

Quickly strain the mixture to remove any solids, then pour into the baked pastry case.
Topping:
In a large bowl, using a hand mixer, add the egg whites and whisk, gradually adding the powdered sugar a little at a time, until the meringue is stiff and glossy, and soft peaks are achieved.

Add the cornstarch and whisk to combine.

Spoon on top of the filled pastry case and spread the meringue to completely cover the lemon filling. If preferred, you can also place the meringue in a pastry bag. Pipe decoratively.

Bake in the oven for about 15 minutes until the filling is completely set and the meringue is lightly golden and crisp.

Serve and enjoy!
Nutrition
Sugar:

61g

:

Calcium:

51mg

Calories:

568kcal

Carbohydrates:

100g

Cholesterol:

146mg

Fat:

17g

Fiber:

4g

Iron:

2mg

Monounsaturated Fat:

8g

Polyunsaturated Fat:

2g

Potassium:

201mg

Protein:

8g

Saturated Fat:

5g

Sodium:

241mg

Vitamin A:

213IU

Vitamin C:

43mg
Nutrition Disclaimer
Frequently Asked Questions
Why Is My Pie Seem Watery?
If water gets stuck between the pie and the meringue, a phenomenon called weeping happens. When a pie weeps, water gets out of it making it kind of a watery mess. Don't worry, this is a common occurrence. However, we can avoid weeping by making sure that you're going to put the meringue on top of a hot lemon filling. Meaning, once the pie is fresh from the oven, the meringue should be applied immediately.
Can I Make this Cake Ahead?
Unfortunately, the lemon meringue pie is best eaten immediately after making. But you can refrigerate it, just make sure to wrap the pie in aluminum foil. Keeping the pie refrigerated will extend its life for another 3 days.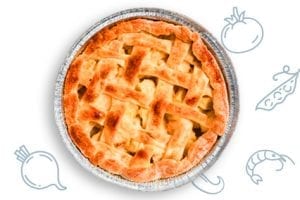 Conclusion
The lemon meringue pie is a delicious and refreshing dessert. Serve this during the warm summer afternoons and we guarantee that you'll be feeling cool in no time. Make sure to follow these simple steps to avoid weeping and maximize your lemon meringue pie experience.