Add another delicious pie recipe to your list with this sweet and tasty strawberry 7 Up pie! This dessert pie is similar to a fruit pie because it's filled with strawberry pieces, but it's also different from the usual fruity pies. For this recipe, 7 Up (or lime soda) is added into the strawberry jello and cornstarch mixture to make the thick strawberry pie filling. The 7 Up gives the dish a subtle lemon-lime flavor that tastes well with the sweet and tarty strawberry. Complete the pie dessert with some homemade whipped cream on top, and then serve this after a satisfying meal of roast chicken.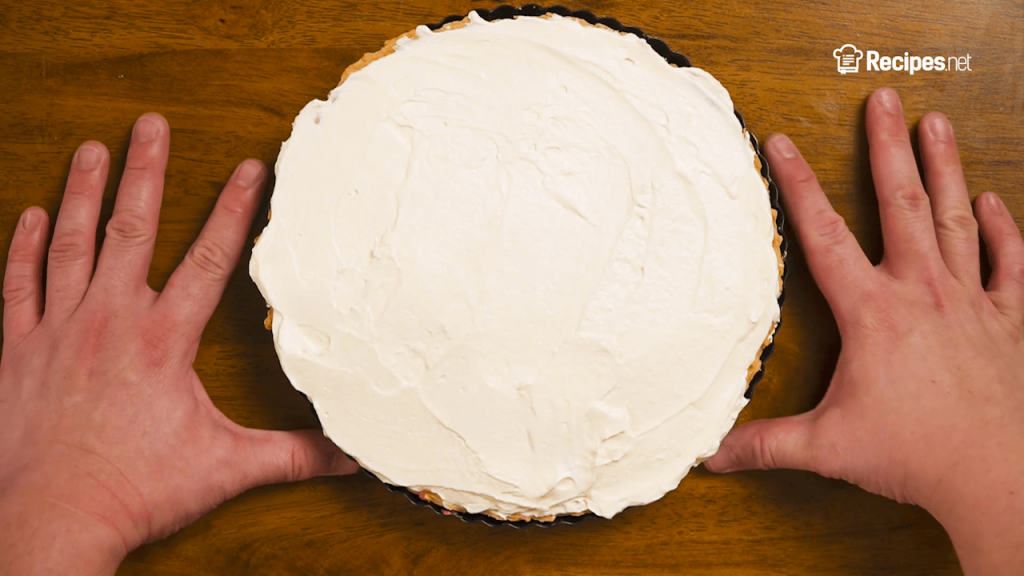 Tips on Making 7 Up Strawberry Pie
This strawberry 7 Up pie is a fruity upgraded pie version of the popular Sprite pie recipe or the traditional water pie or "desperation pie." Instead of just combining water or Sprite with flour and sugar, this 7 Up pie mixes in the sweet flavors of strawberries. And there are more ways for you to level up the taste of this unique dessert pie. We listed some helpful tips below for you to try so you can fully enjoy this delicious 7 Up strawberry pie!
Use fresh or frozen strawberries.

You can use either fresh or frozen strawberries for this recipe. Just make sure that you

give the frozen strawberries

ample time

to thaw before

adding it into the pie mixture. Although, if you're planning to make this pie ahead of time, then it's better to use fresh strawberries so that it will last longer uncooked. 
Blind bake your own pie crust.

For a fresher pie taste, you can challenge yourself by

following this simple

h

omemade

pie crust

recipe

made with all

purpose flour

, butter, and other ingredients. You can also use

pastry flour

for a tender and flaky pie crust. Instead of buying one of those ready-made

frozen pie crust

, a homemade one will taste more delicious when it's freshly baked!
Try adding in vanilla extract

for a sweeter tasting pie. Add about a teaspoon of vanilla extract into the pie filling mixture. You can also use maple syrup as a substitute. Either way, adding in a bit of vanilla extract or maple syrup will definitely enhance the flavor of this 7 up pie. 
Add toppings.

This pie will taste even better with a creamy, sweet, or fruity topping. Aside from the whipped cream, you can also add strawberries or other fresh fruits. You can also top it with a scoop of vanilla ice cream or a strawberry-flavored one. 
Looking for more simple homemade pies to make for the family? Try making this tasty butterscotch pie or a classic cherry pie for a fun and delicious sweet treat.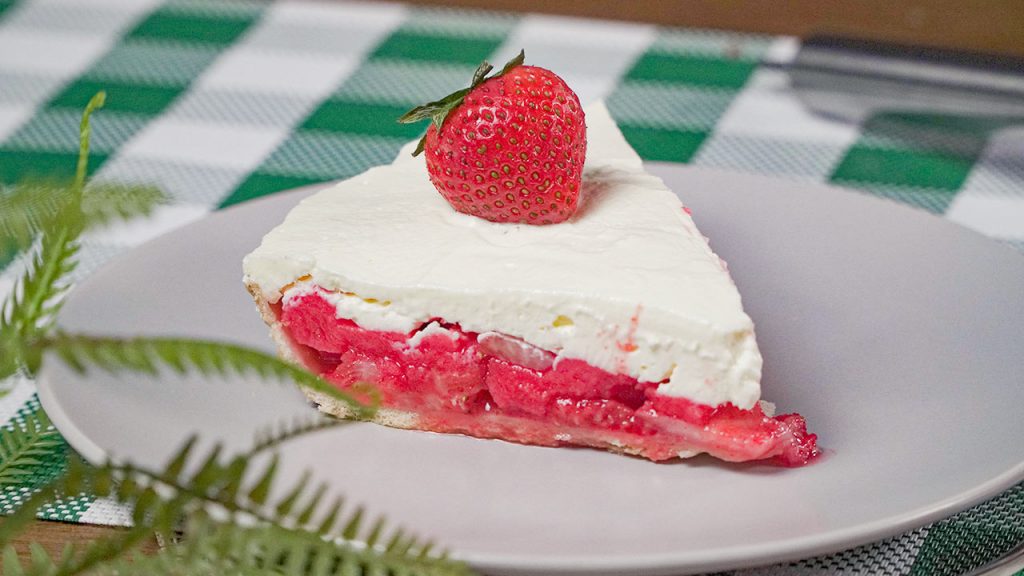 7 Up Strawberry Pie Recipe
How To Make 7 Up Strawberry Pie
Take your pie to the next level with this delicious strawberry flavored 7 Up pie recipe mixed with lemon lime soda, heavy cream, and gelatin. This clever Sprite pie uses the lemon-lime soda for a little extra flavoring.
Ingredients
1

cup

7-Up,

or lemon-lime soda

4

tbsp

cornstarch

1

pie shell,

(8-inch), blind baked

1½

oz

strawberry-flavored gelatin powder,

preferably Jell-O

2

cups

strawberries,

hulled, sliced

8

oz

heavy cream,

cold

1¼

cups

granulated sugar
For Garnish:
Instructions
Combine 7-Up or lemon lime soda, sugar, and cornstarch in a saucepan.

Cook until thick. Remove from heat.

Add Jell-O mix and stir well.

Arrange strawberries at the bottom of the pie crust.

Pour Jell-O mixture over strawberries and refrigerate until set, preferably overnight.

Once the filling is firm, whip your heavy cream until stiff peaks form. Whip your cream using a chilled bowl to achieve the peaks faster.

Spread the whipped cream on top of the filled strawberry pie. Take your time on this.

Slice according to your preference and garnish with a strawberry per slice. Serve.
Nutrition
Sugar:

41g

:

Calcium:

63mg

Calories:

1192kcal

Carbohydrates:

144g

Cholesterol:

39mg

Fat:

63g

Fiber:

6g

Iron:

5mg

Monounsaturated Fat:

27g

Polyunsaturated Fat:

7g

Potassium:

272mg

Protein:

14g

Saturated Fat:

23g

Sodium:

858mg

Vitamin A:

423IU

Vitamin C:

21mg
Nutrition Disclaimer
Frequently Asked Questions
What is the difference between water pie and Sprite pie or 7 Up pie?
The differences between a water pie and a Sprite or 7 Up pie are the main ingredient used, and the history behind it. As the name suggests, water pie uses water to make the pie filling, and 7 Up pie uses carbonated soda such as Sprite, 7-Up, or lemon lime soda. The water pie recipe originated from the Great Depression era, hence the name "desperation pie." On the other hand, the Sprite pie was popularized because of TikTok. It's basically a modern version of the water pie. Instead of water, most of the flavors will come from the lemon lime soda so it's more sugary and buttery.

Why is my 7 Up strawberry pie so runny?
A runny pie filling is common for fruit pies, especially in this case with the added 7 Up. The extra fruit juices and liquids can cause a soggy pie crust. We recommend that you thaw, drain, or dry your strawberries first before adding it into the pie. Adding more fruits than necessary can make the filling runny so stick to what is required in the recipe. To prevent a runny pie filling, add 1 more teaspoon of cornstarch into the pie mixture to thicken it.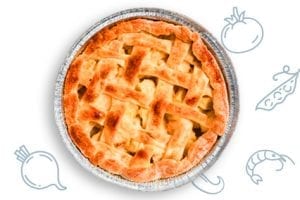 Conclusion
Enjoy a delicious slice of pie with this unique strawberry 7 Up pie recipe! The sweet and tarty taste of the strawberries blends perfectly with the strawberry jello and 7 Up. All of these combined makes for a thick and fruity pie filling. Serve with a homemade whipped cream topping for a complete pie dessert!