Many kinds of flatbread recipe have been around since the time of the Egyptians. It was a staple food during that era, and are still so till today. You can still see flatbreads on grocery shelves. Meanwhile, restaurants use them as a side dish or as a main ingredient in some dishes. Amazingly, it never went out of style despite its long history. That's because it's an incredibly versatile food. You can enjoy flatbread in many ways, through mini pizzas, tortillas, or even quesadillas. This bread's flaky and crispy texture is light in every bite, so you won't feel bloated even after finishing a few.
Besides being flat, what sets it apart from other kinds of bread is the process of making one. The traditional flatbread recipe, also known as unleavened bread, generally doesn't use yeast and was originally cooked over hot stones. Yeast is the ingredient that makes dough rise when baking. However, other types of flatbread, such as pita bread and focaccia, are leavened and use yeast. But most, from Roti to Chapati, are unleavened. Flatbreads are great substitutes for your regular loaf of bread. When eating, it redirects your taste buds to the flavors of the filling. So, you end up tasting more of what's inside your sandwich than the denseness of your bread. 
Learning how to make flatbread at home is handy since you don't have to buy in stores anymore. You can also just store in your freezer and take it out whenever you feel like enjoying a sandwich. Our flatbread recipe is easy to follow, and only needs a handful of ingredients. You also won't have to bake with this recipe. Consider trying our Classic Turkey Sandwich Wraps or Greek Steak Pitas when you've done making your first batch.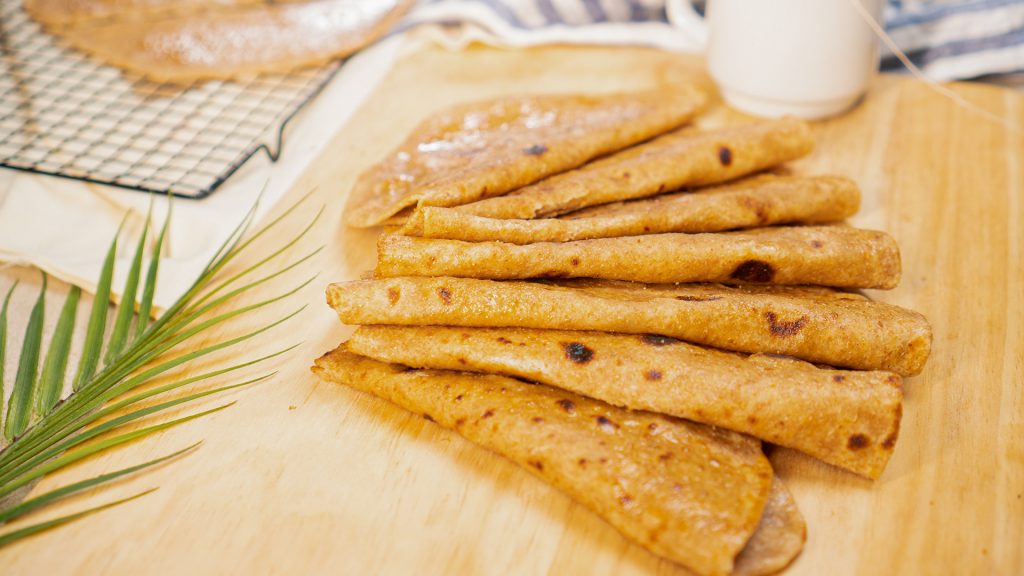 No-Bake Flatbread Recipe
How To Make No-Bake Flatbread
This crispy, versatile bread is perfect for Mexican dishes or as a side dish to casseroles and soups. Our recipe makes it easy and quick to make, with no baking required!
Ingredients
1

cup

whole wheat flour,

add more for dusting

1

cup

thick yogurt

⅓

cup

unsalted butter,

melted

2

tsp

baking powder

½

tsp

garlic powder
Instructions
Combine melted butter and garlic powder. Whisk until dissolved and then set aside.

In a large bowl, combine the rest of the ingredients together. Mix until the flour has absorbed the yogurt.

Dust a bit of flour on a flat surface and knead the dough for 4 to 5 minutes until it is smooth.

Split into 6 equal balls of dough, roughly 2 oz each, and let it sit for 5 minutes.

Roll dough balls out into a circle roughly 8-inch x 8-inch, or as thin as possible. This will allow the flatbreads to cook evenly. Repeat until you have rolled out all your doughs.

Warm a skillet over medium heat and brush each flatbread dough with your garlic butter on 1 side.

Place that side down onto your skillet.

Cook flatbread for 1 minute or less on each side, until bubbles and blisters appear on the surface.

Remove from pan and brush with garlic butter.

Serve immediately or cover with a towel to keep warm.
Recipe Notes
Dust the rolling pin with flour so that the dough won't stick to it. Also, since the dough cooks fast, remember to keep an eye on it so it doesn't get burn marks while cooking.
Nutrition
Sugar:

1g

:

Calcium:

66mg

Calories:

120kcal

Carbohydrates:

11g

Cholesterol:

20mg

Fat:

8g

Fiber:

2g

Iron:

1mg

Monounsaturated Fat:

2g

Polyunsaturated Fat:

1g

Potassium:

59mg

Protein:

2g

Saturated Fat:

5g

Sodium:

107mg

Trans Fat:

1g

Vitamin A:

238IU

Vitamin C:

1mg
Nutrition Disclaimer
Commonly Asked Questions
What goes well with flatbread?
Flatbread is incredibly versatile. Any fillings or toppings you prefer will certainly complement this crispy bread. You can choose to make it into a pizza, a juicy burrito, or a part of a salad. The possibilities are endless with flatbread. We encourage experimenting on various combinations.
Is Flatbread the same as tortilla?
Tortillas are actually a type of thin flatbread, and are commonly used in Mexican cuisine. Although, their origins date all the way back to the time of Aztecs. Tortillas, like other types of flatbread, use varieties of corn and wheat flour in its ingredients.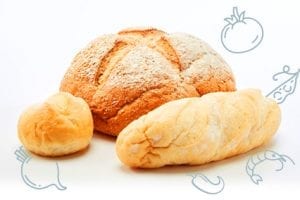 Conclusion
Our No-Bake Flatbread Recipe is a real life-saver! In just a few minutes time and with only a handful of ingredients, you can make a versatile bread great for almost any dish. No baking required! You'll save up on gas and some money by just making this bread at home, so go ahead and try our recipe!
Topics: