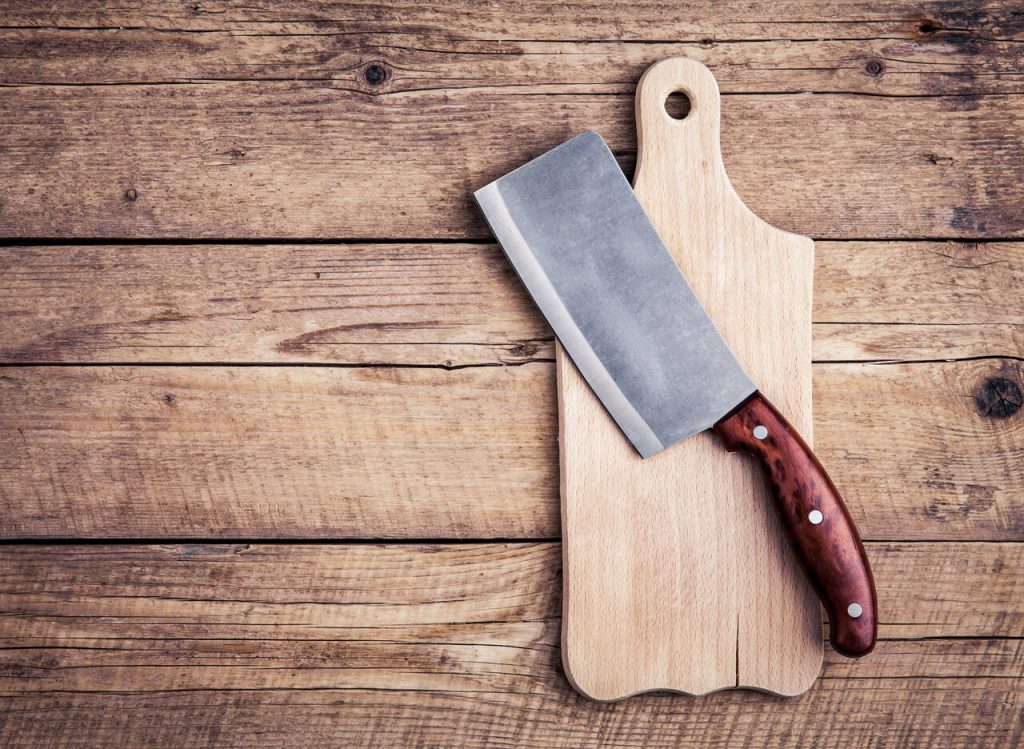 14 Best Meat Cleaver Picks of 2022
Whether you are a professional chef or a home cook, a reliable kitchen knife is essential. Well, there are many knife options to choose from, and you may get all of them or settle for a few go-to ones like a chef's knife, serrated knife, or an electric knife.
Now, if you want something that's a cut above the rest, you might want to add a meat cleaver to your selection. You may use it in cutting veggies, poultry, thick meat slabs, and even tough bone parts. A total all-rounder, right? With that, let's cut to the chase and get to the point. Here's a list of the best meat cleavers that can be your next favorite thing in the kitchen!
Our Favorite Meat Cleavers at a Glance
The Best Meat Cleavers This 2022
What is a meat cleaver, and what is it used for?
A meat cleaver is a heavy-duty knife and is one of the biggest multi-purpose knives you can own in the kitchen. You usually find Asian cooks using this to chop, slice, and mince ingredients from vegetables and fruits to meat slabs and bones. It is why some chefs prefer this over other knife types, as it is cut for any chopping job. 
Convinced to add a meat cleaver to your selection of kitchen tools? Check out our list of the best meat cleavers from which you can choose!
How To Choose The Right Meat Cleaver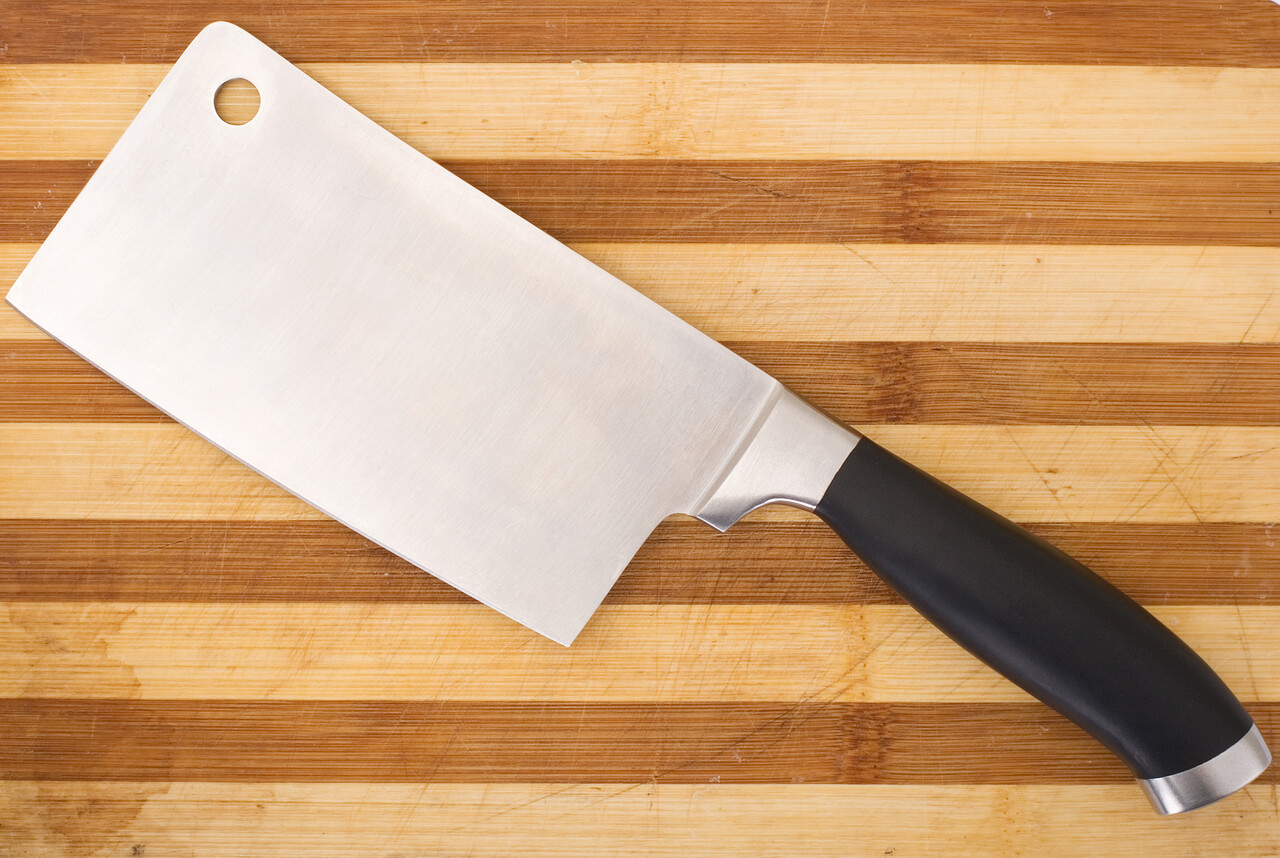 Material and Design
A great cleaver must have a nice heft to it. It should not be too heavy (making it too hard to maneuver) and also not too light that it would hardly cause damage when chopping tough meats and bony parts. 
Also, look for a handle that gives you a good and comfortable grip. We recommend a wooden handle as it is sturdy compared to other materials. A full tang with riveted handle (two to three rivets) is also great as it provides an added layer of safety, especially when using the cleaver for heavy work.  
Blade
Now, another important thing you need to consider is the blade quality, as it will be doing all the hard work for your cleaver. Overall, forged knives are better than stamped ones as it is sturdier, giving your blade better retention. Carbon steel may be harder to maintain than other materials, but it is durable and affordable. 
Another thing you should check is the dimensions of your blade. Around 7 to 8 inches are the sweet spot for blade length, as it is enough for you to easily do all the slicing, chopping, cutting, and hacking. Also, a thick-spined cleaver is highly recommended. The spine is the dull edge opposite the sharp one you use for cutting. A thick spine is crucial if you are looking for a heavy-duty cleaver that you will use to hack thick and hard ingredients. But do note that this will also affect the weight of your blade. 
The thickness of the cutting edge of your blade is also a significant factor, depending on where you will use it. The thinnest option is 2 millimeters with a steep angle. It is best for making thinly sliced meats and produce. Now, for heavier blades that you will use for heavy-duty work, opt for an 8-millimeter thick edge. 
Budget
You can avail of budget-friendly cleavers for around $10 to $15. But know that these cleavers can only do cutting veggies and produce as well as meat with soft bones. If you want heavy-duty ones, you may opt for a full tang handled cleaver or Japanese and German cleavers priced around $100 to $250, depending on the brand and material.
Frequently Asked Questions
Why does a meat cleaver have a hole?
The hole you find in most cleavers isn't only there for aesthetic purposes. Its primary goal is to hang the cleaver after use. This gives you easy access when you need it and also helps you air dry your cleaver, which prevents rust and stain. When your cleaver gets stuck, this hole also provides additional grip to pull your knife free.
How to store a meat cleaver?
After using your meat cleaver, clean it properly to maintain its integrity or sharpness and avoid contamination, mainly if you use it in cutting meat or poultry. Now, some knives may be labeled dishwasher friendly. Still, we recommend handwashing them using soap and water to guarantee the longevity of your cleaver. Dishwashers have water jets that may knock or topple down your knife, damaging its blade. After washing, make sure to dry your cleaver thoroughly to prevent rust.
Now, suppose you have a heavy-duty magnetic knife holder that can handle the weight of your cleaver. In that case, we recommend using it as it also helps prevent corrosion or rusting. Hanging it using its hole is also a great option. But you can also keep it in your knife stand or put it back in its sheath before storing it inside your knife drawer.
How do you sharpen a meat cleaver?
We highly recommend using sharpening steel in a vertical position to hone or sharpen your cleaver, as it won't remove any material from your knife. The frequency of knife honing depends on the material of your blade, but professionals usually sharpen theirs every six months.
Now, how to tell if your knife is sharp? The easiest way to tell if your knife is sharp is to do a paper or tomato test. If you manage to cut your paper or tomato using your knife in just one stroke with minimal effort, then your knife is sharp. 
What is the difference between a butcher's knife and a cleaver?
Butcher knives and cleavers differ in terms of appearance and use. A butcher knife has a long, curved blade with a sharp pointed end. Meanwhile, cleavers are on the stouter side. They are thicker, way wider, shorter, and heavier than butcher knives. 
You can use both in cutting meat flesh and bones, but to use a butcher knife, you need to do a push and pull motion, much like a saw. On the other hand, a cleaver is best for chopping and splitting, so you usually use an up and down movement when using this blade.