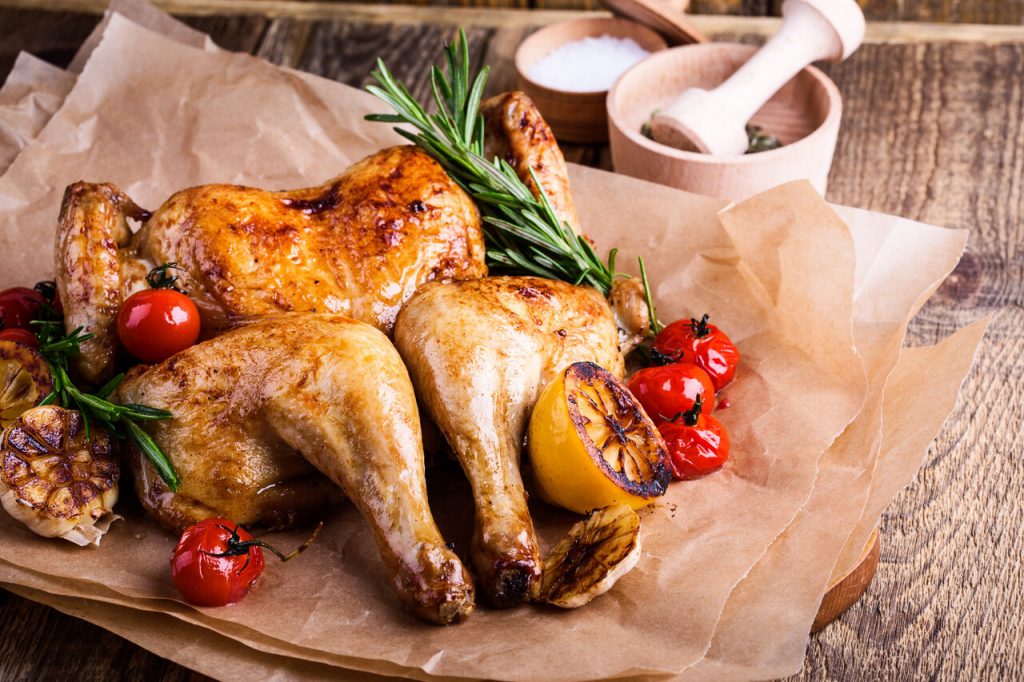 How to Spatchcock Chicken + Easy Video Guide!
Want to know how to cook a chicken evenly? Learn how to spatchcock chicken! Unleash another kitchen skill of yours through this step-by-step guide and easy-to-follow video. Read on to learn all about the spatchcock technique and create baked spatchcock chicken that you can proudly serve to your family and friends!
You can reinvent chicken recipes like this chicken jus recipe or explore other ways how to smoke, grill, and even roast spatchcock chicken after learning this technique. 
What Is Spatchcocked Chicken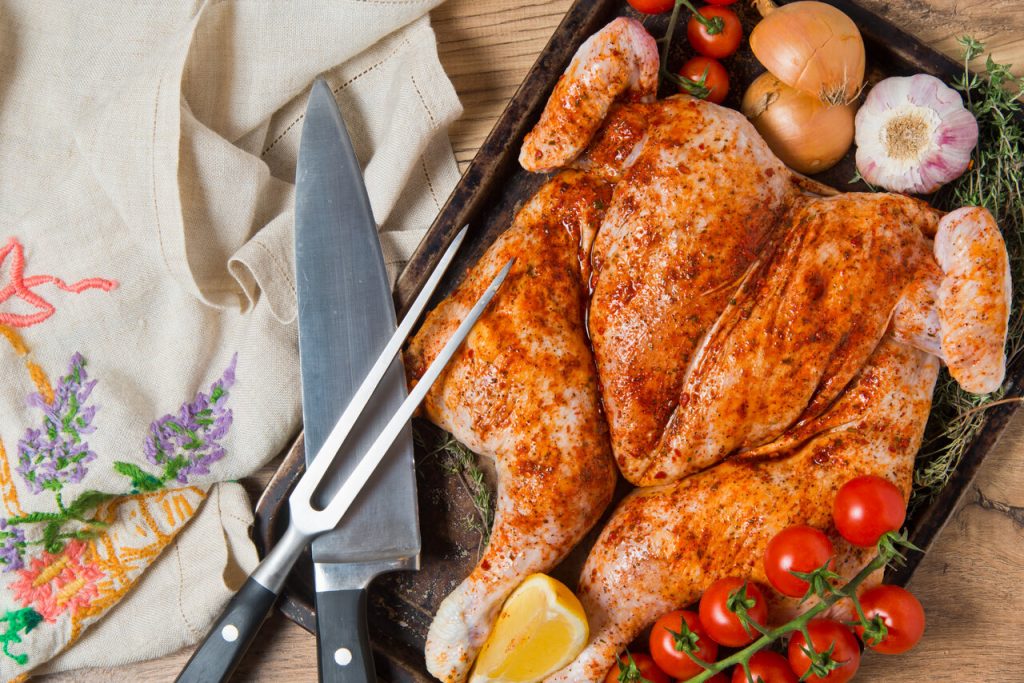 Spatchcock is said to be from a 17th-century Irish abbreviation "dispatch a cock", which means to cut open a fowl by cutting off its backbone and spreading it open to cook it faster. So if you are looking for a new way of cutting up your thanksgiving chicken, then you should definitely try this method.
Note:
What is the difference between spatchcock and butterfly? Butterfly chicken is another term for Spatchcock. However, you can also butterfly chicken breast by cutting it horizontally — giving each flap an even thickness. Once split, it is then pounded for quick and easy cooking. Split and pounded chicken breasts are also called paillards.
How to Spatchcock Chicken
To spatchcock your chicken, you need to prepare your poultry shears, a sharp knife, and a cutting board. If you're ready, here's how to do it:
Step 1: Cut Out the Backbone or Spine
Cutting out the spine of the chicken is essential to spread it open and achieve its butterfly cut. For this step, it is important to always keep your scissors right along the backbone of the chicken.
First, position your chicken on your chopping board with the backbone side facing up. Cut along the side of the backbone, starting from the neck area down to the tail and legs. Repeat for the other side until the whole chicken spine is removed. 
Step 2: Pop-Out the Breastbone
The chicken carcass is now open. However, to help you lay your chicken flat, you need to pop out its breastbone first.
To do this, spread open your chicken, skin side down. Your goal is to find the chicken's cartilage where its breastbone starts. Once you find it, grab your shears or the sharp end of your knife and make a ¼-inch thick cut on the cartilage.
With your hands, bend the chicken slightly and pop the breastbone up.
Step 3: Tuck the Wing Tips Under the Chicken Breast
Now that you can lay your chicken flat, flip it again, this time skin side up.
Stretch the wing tips toward the neck area of the chicken, and tuck them under the breasts. This is important to avoid burning them while you are cooking the whole chicken. 
For a more flavorful spatchcock chicken, you can use herbs like rosemary and thyme, olive oil, pepper, and other spices as a whole chicken marinade. You can even brine it using these ingredients together with some lemon slices to make your chicken meat flavorful and to keep it juicy even after baking or roasting. 
Why Spatchcock a Chicken
The chicken cooks faster – Cooking using the spatchcock technique is 25% faster than cooking a whole chicken the traditional way.
The chicken meat cooks evenly – Since different parts of the chicken are cooked at a varying rate, using the spatchcock technique will help you cook the chicken evenly. Since the chicken lays flat, all parts of it come into contact with the heat at the same time, allowing chicken breasts and thighs to cook together concurrently.
It creates more textures – Because the chicken is flat when cooked, there is maximum exposure to heat. This nicely cooks your chicken skin into the perfect shade of golden brown and an extra touch of crisp.
The dish ends up more flavorful – Spatchcock helps you reach all the crevices of the poultry, thus seasoning is a lot easier and faster.
How to carve a spatchcocked chicken? One way to do this is to look for the chicken's jointed areas. This is where you should slice to section your poultry per part. As for the meaty breast part, use the cut that you made to pop the breastbone as a guide to cut the chicken in half. Then, section it by slicing the meat according to your desired size.
How to Serve Spatchcocked Chicken
Now that you know how to spatchcock a chicken, you can now explore different dishes that you can cook using this new skill. We listed some that you can try!
Spatchcocked Turkey

– A flavorful turkey recipe that you can serve family and friends during holiday celebrations! 

Grilled Spatchcocked Chicken with Orange and Ginger

– Bring out your grillers and grill spatchcock chicken using this mouthwatering recipe! The combination of the warm aroma of ginger and the sweet and sour flavor of orange will definitely burst in your mouth while you dig into this dish.

Rotisserie Chicken Recipes

– Unlike the typical rotisserie chicken,  these other recipes provide a yummy twist that creates more layered flavors and textures!