You'll love this copycat fried pickles recipe that gives that Buffalo Wild Wings sports bar feel at home! This tasty and healthy snack is quick and easy to whip up. It could be a fun appetizer or side dish to add to your meal. If you're into tangy chips, this fried pickles recipe is perfect for you!
We're serving crispy pickles coated in richly seasoned batter and deep-fried for added crunch. It's an addicting dish that everyone will love. Crispy pickles in salty fried coating are a crowd favorite in state fairs, food festivals, and drive-ins. Excusing the fact that it's deep-fried, pickles on their own do deliver a pack of health benefits. For instance, they have anti-cancer properties such as helping to boost your intake of antioxidants.
Make this recipe and pair it with some homemade buffalo wings for an authentic Buffalo Wild Wings experience! The pickle side dish and tasty buffalo wings are a classic combo. The good thing about this dish is that it can go with anything! Dip your fried pickles in your favorite ranch dressing and take this dish to a whole other level. The sweet and creamy flavor of the dip fits the sour, salty, and spicy flavor of our fried pickles and makes it even more tempting. Try this out and you'll know what we're talking about!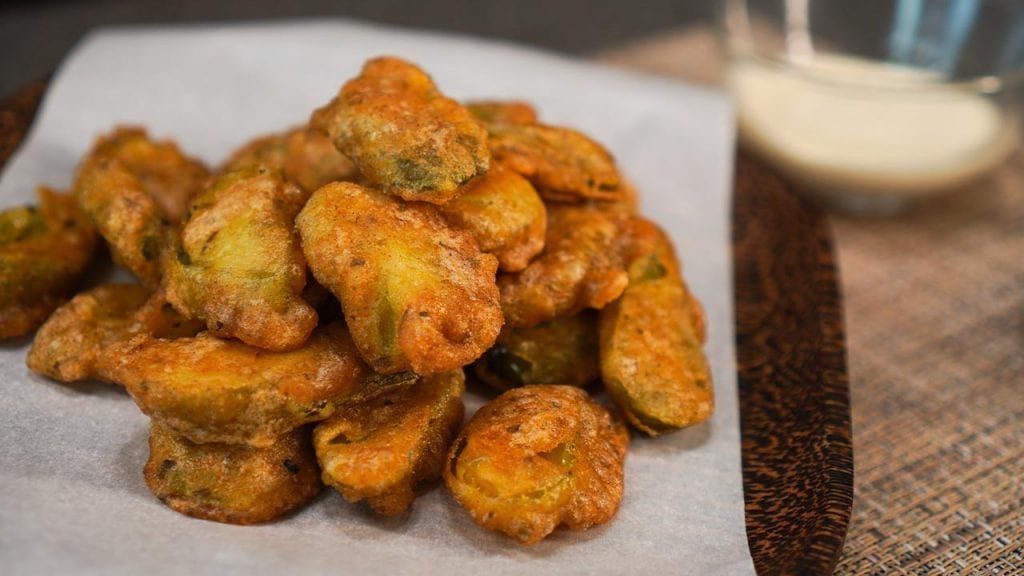 Buffalo Wild Wings Copycat Fried Pickles Recipe
How To Make Buffalo Wild Wings Copycat Fried Pickles
Enjoy snacking at home with this fried pickles recipe that serves crispy and zesty pickles coated in richly seasoned batter and deep-fried to golden perfection. It goes perfectly with a sweet and creamy ranch dip giving this dish a fuller flavor.
Ingredients
2

cups

whole dill pickles,

sliced and drained

½

cup & 4 oz

all-purpose flour,

divided

¼

cup

cornstarch or cornflour

½

tsp

Italian Seasoning

2

tsp

Cajun Seasoning

½

tsp

cayenne pepper

salt to taste

1

cup

cold soda water

Vegetable oil,

for frying
Instructions
Heat 1 inch of oil to 375 degrees in a large frying pan.

In a bowl, sift all of the dry ingredients for the batter and then slowly stir in the soda water, until the mixture turns smooth and evenly combined. Set aside in a chilled area.

Pat the pickles dry with a paper towel. Combine the dried pickles and 4 oz all purpose flour. Dredge and toss to coat.

Dip each slice in the batter, coating well.

Use a tong to take them out of the batter and drop them one at a time then fry in the pan until golden brown (1-2 minutes).

Remove the fried pickles with a slotted spoon. Alternatively, you may also use a mesh skimmer to fish the pickles out of the oil.

Cool and drain on paper towels. You may also use a wire basket to properly drain the pickles.

Serve them immediately with a ranch or ketchup!
Recipe Notes
Make sure the pickle slices are dry so that the batter will stick well to the slices.
Make sure that the oil is hot enough before frying to avoid having limp and greasy fried pickles.
Nutrition
Sugar:

1g

:

Calcium:

44mg

Calories:

151kcal

Carbohydrates:

33g

Fat:

1g

Fiber:

2g

Iron:

2mg

Potassium:

124mg

Protein:

4g

Saturated Fat:

1g

Sodium:

640mg

Vitamin A:

791IU

Vitamin C:

1mg
Nutrition Disclaimer
Frequently Asked Questions
Do pickles go bad?
Pickles can last up to 2 years past the expiration date printed on the jar when kept at room temperature or refrigerated. The salt in a jar of pickles really helps in preserving them and making them crispy. Although, over time jarred pickles may lose their crunch but they can still be eaten. You'd know when your pickles have gone bad when they're giving off a foul odor and there's a slimy and discolored liquid in the mixture.
How do I keep my fried pickles from getting soggy?
Make sure to drain your pickles well before frying them. After frying, you can dry them using a paper towel to keep them from getting soggy. You can choose to refrigerate your pickles and reheat them by broiling them in the oven for a few minutes or pan-frying it with a little bit of oil. However, it's best to serve deep fried pickles that are fresh from the fryer.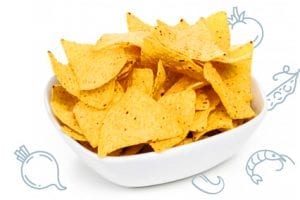 Conclusion
Bring out this crunchy and tasty snack and it will be an instant favorite! A sweet and creamy ranch goes perfectly with our savory and spicy pickles. The spin of flavors is incredibly comforting and temptingly good! You'd make it a regular snack, appetizer, and side to spice up your week.