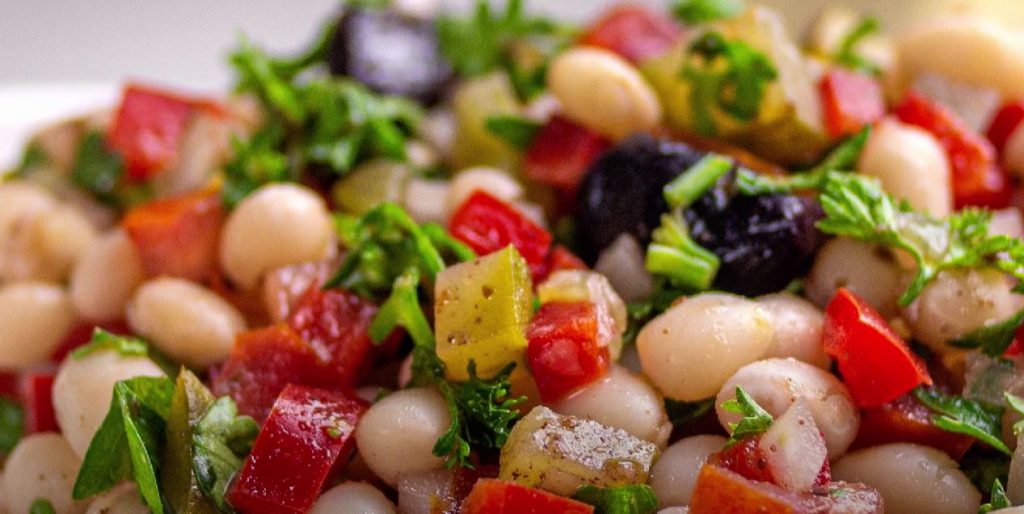 White Bean Salad with Tomatoes and Crisped Sage Recipe
How To Make White Bean Salad with Tomatoes and Crisped Sage
This packed and flavorful white bean salad is tossed with tomatoes and onions in a mustard vinaigrette, then finished with fried sage.
Cooking:
1 hour 35 minutes
Instructions
Place beans in a large pot and fill with just enough water to cover. Simmer until beans are tender, 1 to 1½ hours.
Just before they're done cooking, season beans with ½ teaspoon salt and ¼ teaspoon pepper. (If seasoned any sooner, skins of beans may split and centers may harden).
Drain, if necessary, and transfer to a large bowl.
Meanwhile, with a mortar and pestle, crush garlic and 1 teaspoon salt until a paste forms. Add mustard and mix well, then add vinegar.
Gradually whisk in olive oil until a smooth emulsion forms.
Pour mixture over beans while still warm. Add tomatoes and onion; toss to coat and set aside.
Pour in enough canola or grapeseed oil to cover the bottom of a large skillet and place over medium-high heat until oil is very hot but not smoking.
Add sage leaves in 1 layer, sprinkle with salt, and fry lightly for about 2 minutes until crisp. (If leaves are crowded, fry in batches).
With a slotted spoon, remove to a plate covered with paper towels; let drain.
Sample salad and adjust seasoning to taste. Sprinkle with sage leaves just before serving
Nutrition
Monounsaturated Fat: 

28.02g
Polyunsaturated Fat: 

4.70g
Topics: