If you're looking for a healthy and soothing drink, this fennel seed tea recipe is right up your alley. Fennel tea is sweet and delightfully aromatic with plenty of benefits to boot! A cup of this healthy herbal tea is ideal for sipping on a cold, lazy afternoon.
Fennel seeds taste like licorice and anise and can be used as spices in soups, salads, and sauces. But don't ignore the chance to use them in tea drinks, too! These English sugar cookies will truly get along with the pleasant taste of fennel tea. Read on and learn how to make fennel tea with the help of this easy recipe!
Tips for Making Fennel Seed Tea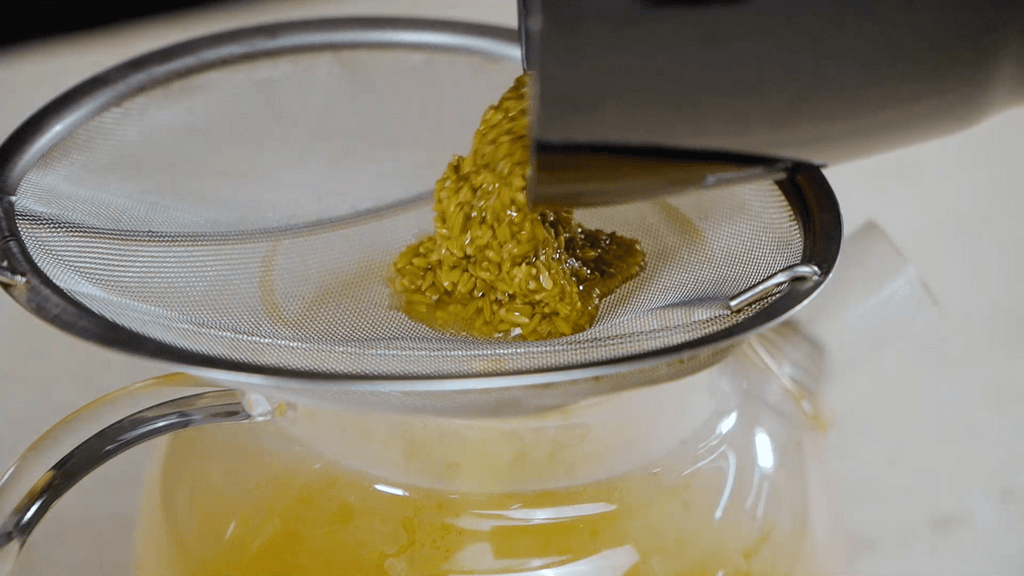 To say this fennel seed tea recipe is easy to make is an understatement: All you need is fennel seeds and boiling water. Simply steep the freshly-crushed fennel seeds in hot water for around 5 to 10 minutes! 
For the best tea drinking experience, here are some tips on how to make fennel seed tea at home:
Give your fennel seed tea a boost with ginger and lemon!

Ginger and lemon are both healthful and flavorful additions to teas. The flavors of fennel seeds, ginger, and lemon blend perfectly, delivering a bold taste. 

To complement the licorice flavor of fennel seeds, try adding a touch of sweetener.

Our version is made even sweeter, thanks to the kiss of honey! Agave nectar and maple syrup are both excellent sweeteners, too. Using palm sugar or coconut sugar in this

fennel tea recipe

can also do the trick. 

Mint leaves will add a hint of freshness to your fennel seed tea!

You can toss in the fresh mint leaves as a garnish. But for a better-tasting tea, soak the mint leaves along with the fennel seeds.

Spice up your fennel tea with cinnamon. Simply steep a cinnamon stick in the drink itself. It'll amp up the taste of your fennel seed tea!
With this fennel seed tea recipe, you can make an herbal tea that's so much better than the store-bought ones. If you're on the prowl for more healthy herbal tea recipes, try this calming valerian root tea. This cinnamon tea, meanwhile, is perfect if you're feeling under the weather.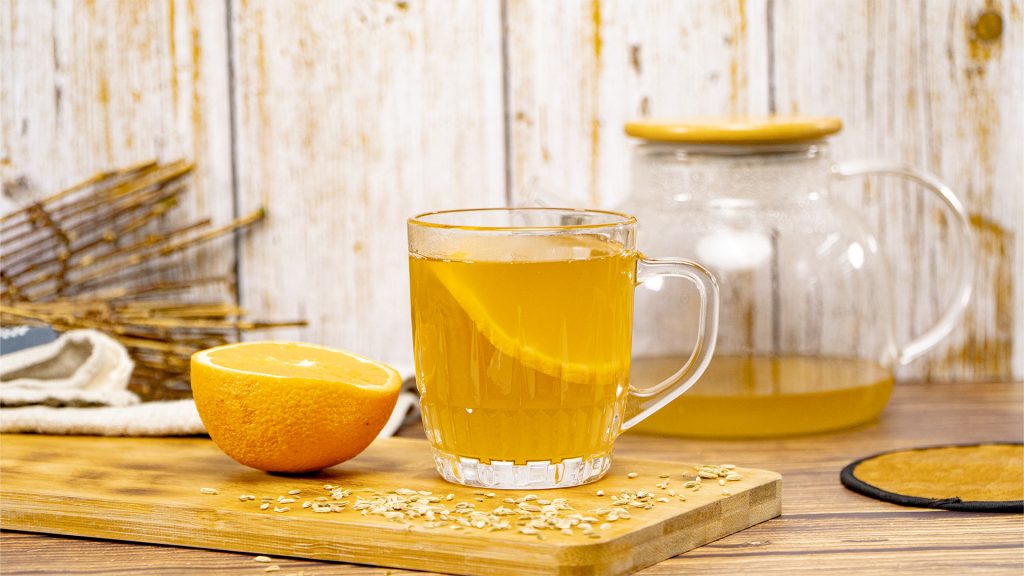 Classic Fennel Seed Tea Recipe
How To Make Classic Fennel Seed Tea
Sip on sweet and herbal-tasting fennel seed tea with this classic recipe at hand. It's warm, comforting, and filled with numerous health benefits!
Ingredients
2

cups

water

1

tbsp

fennel seeds,

freshly-crushed

1

tsp

honey,

(optional)
For Serving:
1

pc

orange slice,

per serving
Instructions
Over medium heat, bring water to a boil.

Then, add the fennel seeds and steep for 5 to 10 minutes.

Strain the mixture into a teapot.

Afterward, add the honey. Stir to combine and set aside.

Put a slice of orange in a glass. Then, pour the fennel tea over it.

Serve warm and enjoy!
Recipe Notes
To Prepare Fennel Seeds:

Crush fennel seeds using a mortar and pestle  until it becomes fragrant.
Nutrition
Sugar:

3g

:

Calcium:

43mg

Calories:

21kcal

Carbohydrates:

5g

Fat:

1g

Fiber:

1g

Iron:

1mg

Monounsaturated Fat:

1g

Polyunsaturated Fat:

1g

Potassium:

54mg

Protein:

1g

Saturated Fat:

1g

Sodium:

15mg

Vitamin A:

5IU

Vitamin C:

1mg
Nutrition Disclaimer
Frequently Asked Questions
Do you need to crush fennel seeds for tea?
While it isn't required, it's best to crush the fennel seeds before steeping them into boiling water. In doing so, a greater amount of essential oils are released, which then enhances their flavor. You can crush the seeds using a mortar and pestle. Or if you don't have it, place the fennel seeds on your kitchen counter or table, and press the bottom of a pot on top of the seeds until crushed.
What is fennel tea good for?
There are tons of fennel tea benefits, making this beverage a healthy drink choice. While most favor it as an after-dinner drink to improve digestion, its health benefits extend to soothing menstrual cramps and even colic! Drinking fennel seed tea can also help aid weight loss, boost the immune system, and improve hormonal balance.
Can I drink fennel tea everyday?
Yes, absolutely! However, it's best to start with only one cup of fennel tea a day. Bear in mind that excessive intake of fennel tea carries possible risks, including allergies and sun sensitivity.
What are the side effects of fennel tea?
Because it has estrogenic effects, fennel tea carries potential risks to pregnant women. Drinking fennel tea might also be unsafe for those allergic to plants that belong to the carrot family, such as celery or mugwort.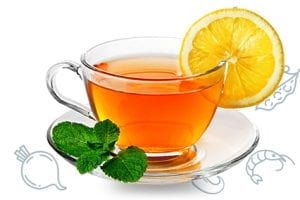 Conclusion
This fennel seed tea recipe yields the perfect drink after a delicious heavy meal! Beyond being flavorful, fennel tea carries several health benefits, too. Round out the flavor with honey and garnish with an orange slice.
Topics: