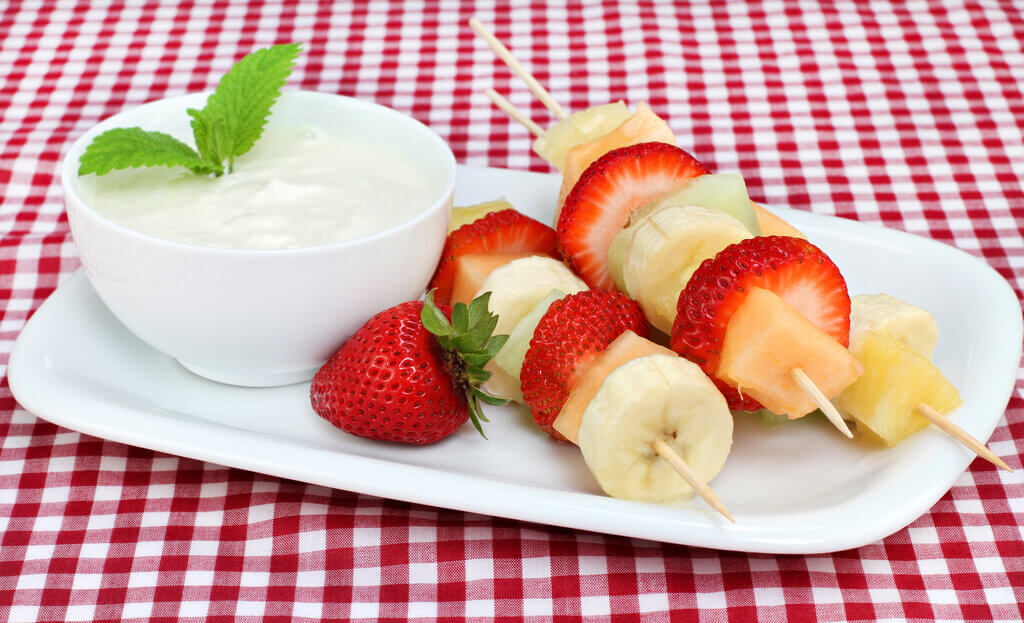 Fluffy Marshmallow Cream Cheese Fruit Dip Recipe
Serving slices of fresh fruits with this ultra-creamy fruit dip with marshmallow fluff on the side will send your dinner party to the next level. Trust me on this one. I tried including a bowl of marshmallow and cream cheese fruit dip in the fruit platter during our last dinner party, and it was a TOTAL HIT among the guests!
Think of strawberry slices, apple slices, or blackberries doused in a dreamy fruit dip with cream cheese marshmallow fluff. Yum! Now, if this appetizer combo appeals to you, I'm more than glad to share with you my own version of this marshmallow fluff fruit dip.
This delectable fruit dip recipe combines marshmallow fluff (a.k.a. marshmallow creme) and softened cream cheese. The marshmallow creme will provide a creaminess like no other to the fruit dip. I'm also all for ease and convenience, so I used a store-bought one for my easy fruit dip. Although, if you've got time to spare, then you can make your own homemade marshmallow fluff. Either way, the finished product will be just as light, creamy, and airy.
Meanwhile, the cream cheese gave my marshmallow fruit dip a slight tang. In my book, both regular and light cream cheese are good options. FYI, it's also important that you soften your cream cheese to prevent unappealing, little lumps from forming. You can thaw the cream cheese with a microwave, or you can also use a stand mixer. But if you don't have cream cheese in your arsenal, mascarpone makes for a great stand-in.
If you like to jazz things up a bit, you can also tweak your marshmallow and cream cheese fruit dip recipe by adding other components. Strawberry yogurt will be a lovely addition, thanks to its tart-fruity taste and really creamy texture. Other flavorings will blend well with marshmallow and cream cheese, such as vanilla extract and orange juice concentrate. As usual, only use ingredients that'll please your palate.
Making this no-cook fruit dip recipe with marshmallow fluff is a walk in the park. I only combined all the ingredients in a medium-sized mixing bowl and whisk until my marshmallow fluff fruit dip became OH-SO FLUFFY! Using a hand mixer will make things easier for you. Another pro-tip before you start recreating this ethereal dip recipe: make sure to bring all the ingredients at room temperature first. This way, your cream cheese marshmallow fruit dip will turn out really fluffy and without lumps.
Out of all the dip recipes ever I've tried, this delectable marshmallow and cream cheese dip for fruit is the best fruit dip for me. Believe me, a fruit tray with such a heavenly appetizer will be the highlight of just about any gathering, from holiday parties to fancy dinners. You've got to learn how to make fruit dip with marshmallow fluff if you're looking to jazz up your fresh fruit appetizers. Promise, your guests absolutely will drool over this delicious marshmallow and cream cheese recipe!
How To Make Fluffy Marshmallow Cream Cheese Fruit Dip
Serve this heavenly marshmallow fluff and cream cheese fruit dip as part of a fruit platter at your next dinner party. It doesn't require cooking or baking and only calls for four ingredients!
Ingredients
7 oz marshmallow fluff (marshmallow creme)

8 oz cream cheese, softened

Fruit, sliced, for serving
Instructions
Combine marshmallow fluff and softened cream cheese in a medium-sized mixing bowl.

Using a hand mixer, whisk them until the fruit dip achieves a fluffy consistency.

Serve with slices of fresh fruit, and enjoy!
Recipe Notes
Other flavorings you can add to this fruit dip recipe include pumpkin spice, honey cinnamon, lemon zest, and orange extract.

Pair this cream cheese fruit dip with firm fruits, like strawberries, grapes, and apple slices.

You can also use this marshmallow fruit dip as a dipping sauce for wafers and graham crackers.
Nutrition
Calories: 

195.51kcal

Fat: 

10.78g

Saturated Fat: 

6.12g

Monounsaturated Fat: 

2.74g

Polyunsaturated Fat: 

0.45g

Carbohydrates: 

22.18g

Fiber: 

0.02g

Sugar: 

13.95g

Protein: 

2.94g

Cholesterol: 

35.17mg

Sodium: 

137.41mg

Calcium: 

65.58mg

Potassium: 

87.83mg

Iron: 

0.18mg

Vitamin A: 

112.03µg

Vitamin C: 

0.15mg