The aroma of baked goodies gets everyone hungry and moving. Add that to the aesthetically pleasing appearance of a sweet treat that makes you want to bite into it right away. 
Crinkles are already delectable on its usual chocolate flavor but why not elevate the dessert by making it red velvet flavored ones? Red velvet is a staple when it comes to special occasions like Christmas and Valentine's Day. But to be honest, it's a dessert that's best enjoyed all year round, especially when you make it in just 30 minutes,
This red velvet crinkle cookies recipe bakes a batch of smooth crinkles at the drop of a hat. Get ready to get addicted to these deliciously warm and soft cookies dusted with sweet powdered sugar. It's perfect to eat right after a meal or it can be a simple snack to enjoy any time of the day. You can instantly whip up another batch in no time since it's easy to make. Even more, it's the absolute tastiest all-occasion cookie.
Munch on these red velvet crinkle cookies with a hot cup of Chai Tea for a melt in your mouth experience. It's creamy and milky with notes of vanilla and cinnamon. A hot cup of tea is perfect to pair with red velvet flavored fudgy crinkles for an enjoyable tea time. For your daily dose of caffeine serve it with Dutch Coffee made with Vandermint liqueur that adds a minty chocolate taste to your drink, which you'll certainly enjoy when eating your red velvet crinkle cookies.
What Are Red Velvet Crinkles?
Crinkles are soft, fudgy, and almost brownie-like desserts. It has a signature appearance of having cracks made by rolling the dough in powdered sugar. Once the crinkles cook in the oven, it expands and results in a beautiful cracked look.
Chocolate crinkles are a classic but overtime, more flavors started to emerge like these red velvet crinkles. The difference is, unlike its chocolate counterpart, red velvet has less cocoa content or sometimes none at all, and of course, it has a red color to it.
Want to try another red velvet recipe? Give this Red Velvet Puffed Pancake a go for a fluffy red velvet pancake topped with a fruity and creamy glaze.
Tips In Making Red Velvet Crinkle Cookies
Today, we're making these easy red velvet crinkle cookies with simple instructions and ingredients. It is a foolproof way to satisfy one's sweet tooth without breaking a sweat. However, to make things easier, we have listed down several tips to help you bake your tasty treat.
Add in 1 tablespoon of flour to the mixture if you feel that your dough seems sticky.
To achieve identical pieces, use a scooper when forming your red velvet crinkles

.

Properly coat each crinkle with powdered sugar

making sure that every surface is covered. This is to make sure that we will have no patches when it expands and for our

red velvet crinkles

to achieve a cracked look.

For softer red velvet crinkles, have them slightly undercooked.

Just make sure that the top layer has completely baked. It will continue cooking on the hot tray once you take it out from the oven.

Don't overbake the crinkles to avoid making them dry.
Adding Cream Cheese To Chewy Red Velvet Crinkle Cookies
Red velvet crinkles are already immaculate and divine on their own from appearance to taste. But this delectable dessert doesn't have to stop there. Step up your crinkle game by adding cream cheese.
Red velvet and cream cheese is a classic combo. It is usually found in baked cakes, cheesecakes, cupcakes, cookies, or crinkles. The creamy and tangy cream cheese will go very well with our sweet and fudgy red velvet crinkle cookies. It gives the dessert more character and texture.
Using melted cream cheese would be a complete disaster. The key to baking red velvet crinkles with cream cheese is making sure that the cream cheese frosting is thick and cold. After making your cream cheese, place it in the refrigerator first and this will ensure that the cream cheese remains sturdy. You can make red velvet cream cheese crinkles in two ways:
Stuffed

– Create a well in your dough, insert the cream cheese and top it off with another layer of dough then bake according to the recipe.

Sandwiched

– Bake your crinkles and let them cool. Once the crinkles are at room temperature, pipe your cream cheese frosting on one crinkle and top it with another one.
Making cream cheese frosting is simple and easy, follow this Cream Cheese Frosting Recipe and you might get addicted to everything red velvet and cream cheese. For more frosting ideas, check out the commonly asked questions at the bottom of this recipe. So let's get started in making soft and chewy red velvet crinkle cookies.
Red Velvet Crinkle Cookies Recipe Video
How To Make Red Velvet Crinkle Cookies
Make delicious red velvet crinkle cookies dusted with powdered sugar and perfectly baked to be soft and fudgy. Serve a batch of this iconic sweet treat in just 30 minutes.
Ingredients
½

cup

unsalted butter,

softened

½

cup

powdered sugar

1½

cups

granulated sugar,

divided

2

eggs,

at room temperature

2

tsp

vanilla extract

1

tsp

food coloring,

red-colored

2

cups

all-purpose flour

1½

tsp

baking powder

½

tsp

salt

½

cup

powdered sugar

cooking spray
Instructions
Preheat the oven to 375 degrees F.

Grease 2 baking sheets with cooking spray and line one baking sheet with parchment paper. Set aside.

Sift together the flour, baking powder, and salt. Set aside.

In a mixing bowl, cream together the butter and 1 cup of granulated sugar until light and fluffy. Scrape the bowl as necessary.

Add the eggs, vanilla extract, and red food coloring. Continue creaming.

Fold the sifted flour mixture into the creamed butter mixture until evenly incorporated. Set aside.

Whisk to combine the remaining granulated sugar and powdered sugar in a bowl.

Using a 1-ounce ice cream scooper or 1 tablespoon, scoop out the cookie dough and place them onto your mixed sugar.

Rolls the balls first in the mixed sugar to completely coat the cookie balls. Place on the prepared cookie sheet at least an inch apart on the lined baking sheet.

Transfer to the oven and bake for 10 minutes or until the cookies have puffed up and cracked, but are still a little gooey in the center. Cool down on the cooling racks once baked.

Allow to cool and enjoy with hot coffee.
Nutrition
Calcium:

15mg

Calories:

64kcal

Carbohydrates:

9g

Cholesterol:

8mg

Fat:

3g

Fiber:

1g

Iron:

1mg

Potassium:

33mg

Protein:

1g

Saturated Fat:

1g

Sodium:

94mg

Sugar:

6g

Vitamin A:

74IU

Vitamin C:

1mg
Nutrition Disclaimer
Commonly Asked Questions
Other than cream cheese, what else can I put in my red velvet crinkle cookies?
White chocolate, dark chocolate, or buttercream are great frosting or filling alternatives for cream cheese. They all have a smooth and creamy texture perfect for the fudgy crinkles. Use white chocolate if you want a sweeter bite, dark chocolate for a bitter hint that goes well with sweet flavors, or buttercream for a rich but light buttery flavor.

Can I prepare dough ahead of time?
Yes, you can prepare your dough ahead of time. Simply roll it into balls and store them in a freezer-safe container for up to two months. Once you're ready to bake, thaw your dough, roll it in powdered sugar and bake according to our recipe instructions.

What else can I drink with red velvet crinkle cookies?
If you decide to make red velvet crinkle cookies with cream cheese frosting, a bottle of Pinot Noir is a good drink to have. The tangy taste of the cream cheese complements well with the light and fruity flavor of this wine. In addition, it emphasizes the slight chocolate flavor in the dessert. It's a winning combination for a romantic evening.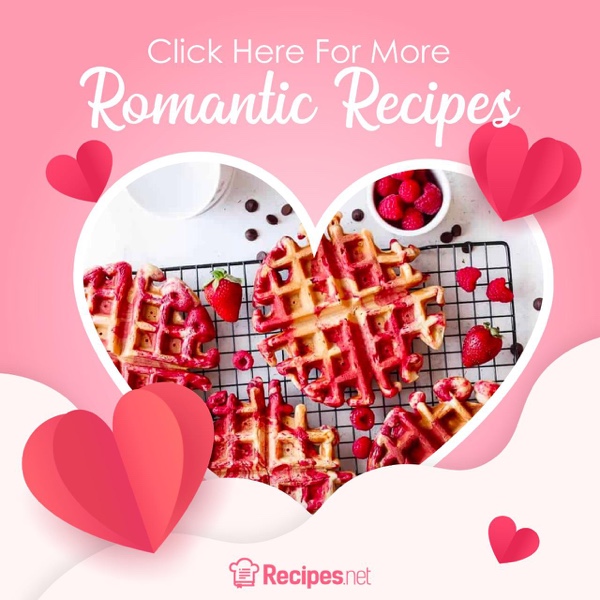 Conclusion
Make a batch of soft and chewy red velvet crinkle cookies for your loved ones or just for yourself. It's made easy by using ingredients that you probably have in your kitchen. Store these cookies in a jar for a quick pick-me-up snack or wrap them up as a gift for any occasion.