Christmas eve won't be complete without the classic Christmas cookies and Creamy Eggnog combo. Even Santa will be disappointed if there are no Christmas cookies near the Christmas tree. So to make your holiday table even merrier, serve these delectable Christmas Mocha Nut Cookies!
The instant coffee powder adds depth to the soft Christmas nut cookies. Slightly bitter with a hint of vanilla extract, it's the perfect energy-boosting cookies for a fun celebration filled with games. So read on to discover how you can make the family's next favorite Christmas cookies.
Our Favorite Christmas Nut Cookies Recipe
Cookies are a versatile dessert that you can serve on any occasion. Whatever celebration it is, there's always a cookie recipe that's perfect for it. They are the perfect dessert and gift for your friends and relatives. Plus you can mix in any ingredients to them and still come out as a tasty dessert!
In this mocha cookies recipe, we're adding pecan nuts to our cookie dough. Our easy Christmas dessert will surprise your guests with its delightful contrasting nuts and soft texture. Plus, we're roasting our nuts to bring out more of its flavors!
This nut butter balls recipe is the easiest Christmas cookies you can make. It only takes 20 minutes to bake and you even can shape them up. Aside from the coffee powder, our pecan nut balls recipe calls for the trusty cocoa powder. This mixes in a rich chocolate flavor into our Christmas cookies and gives them a nice dark brown mocha color.
And just like how the snow covers the ground, we're also dusting two tablespoons of powdered sugar to this fun Christmas dessert. The sweet powdered sugar's flavor balances all the cookie flavors without overpowering them. 
This slightly bitter and crunchy dessert for Christmas also makes a perfect pair with a mug of hot chocolate. This makes a comforting combo and a worthy contender to your Christmas eve menu!
Tips In Making Nut Cookies And Variations To Try
Just like in making any homemade dessert, you can always add your own spices and twist into it. For starters, you can add cloves, nutmeg, or cinnamon powder to our soft mocha cookies. These spices give them an earthy hint and aromatic scent, making them smell and taste incredibly delicious. You can also toss in dried dates or chocolate chips to this delightful dessert.
This date nut balls cookie recipe will be a definite buzz on your Christmas table with its pleasing flavors. The dried dates bring in a different texture with their chewy and caramel-like flavor. In addition, adding in white chocolate chips into the batter just like in our Red Velvet White Chocolate Chip Recipe makes it a total hit to the kids! Your guests won't be able to say no to these mouthwatering chocolate nut balls.
You can also tickle your taste buds by adding half a teaspoon of peppermint extract to your dough. Just like our Peppermint Sugar Cookies Recipe, your guests will be in awe of the minty and sugar combination of the nutty treats.
Can't find pecan nuts? You can use macadamia nuts in place of pecans. These macadamia nut cookies make incredibly buttery yet crunchy Christmas cookies. You can also use walnuts for these delightful treats. Good walnut cookies can take you back to the good old days, so why not add them to your holiday dessert table?
Decorating these soft Christmas cookies is a sure fun activity for the kids. If you're looking for icing for Christmas cookies, we also have different options you can try! 
How To Decorate Christmas Cookies With Icing
Keeping the little ones busy while the adults have fun is the best Christmas gift parents can have this holiday. Not only can these chocolate mocha cookies be cut into a deer but it goes well with any frosting!
You don't have to worry about your cookies not taking shape, because this cookie dough mix doesn't contain baking powder which can mess up the shape of your cookies when they rise. So if you want to get creative and shape up your delicious nut cookies, this recipe is perfect for you!

Tip:
Refrigerate your cut out dough 5 minutes before baking them. This will help them keep their shape when you put them in the oven. Then let them cool before decorating your cookies.
Start decorating your cookies by outlining using a thick frosting then fill in the rest with a lighter frosting. If you don't have piping bags, you can also use ziplock bags. They are the perfect alternative and you can always cut the tip to your desired size.
For a classic dessert icing or frosting, you can make a creamy and tangy cream cheese frosting for your brown sugar cookie recipe. You can also make it vibrant by adding a few dashes of powdered food coloring to it. The kids will definitely be delighted to make Santa cookies out of it.
Searching for a sugar-free icing to make a guilt-free dessert? Make a healthy buttercream frosting that uses stevia and erythritol as sugar alternatives. Or to match the Christmas nut cookies, enjoy it with gingerbread icing to complete the holiday theme of this treat.
Now, let's make these scrumptious Christmas Mocha Nut Butter Balls!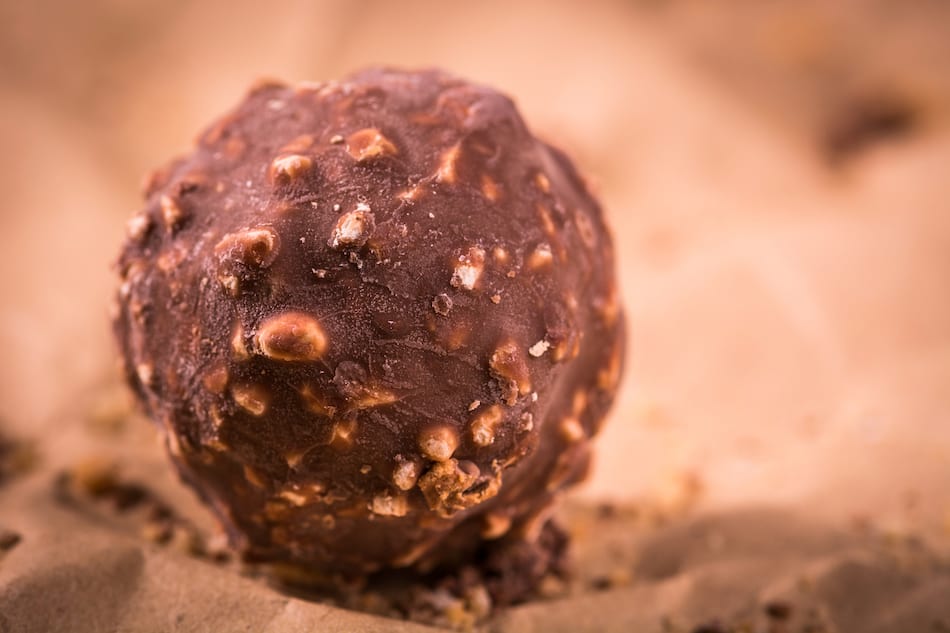 Soft Mocha Nut Christmas Cookies Recipe
How To Make Soft Mocha Nut Christmas Cookies
These soft and crunchy Christmas cookies make the perfect sweet treat for Christmas eve! They're made addicting and delicious with instant coffee and cocoa powder for added layers of flavors.
Ingredients
1

cup

unsalted butter,

softened

½

cup

brown sugar

2

tsp

vanilla extract

2

tsp

instant coffee powder

¼

cup

cocoa powder

1¾

cup

all-purpose flour

½

tsp

salt

2

cups

pecans,

roasted and finely chopped
To Serve:
Instructions
Preheat your oven to 325 degrees F.

In a mixing bowl, sift together the instant coffee, cocoa, flour, and salt. Set aside.

In another mixing bowl, cream the butter and sugar together until fluffy.

Add the vanilla extract and continue beating until incorporated.

Fold in the pecans and sifted flour mixture into the butter mixture until fully incorporated.

Shape into 1-inch balls and place on ungreased sheets.

Bake for about 17 to 20 minutes.

Dust with powdered sugar while warm and serve!
Nutrition
Sugar:

2g

:

Calcium:

5mg

Calories:

89kcal

Carbohydrates:

6g

Cholesterol:

10mg

Fat:

7g

Fiber:

1g

Iron:

1mg

Potassium:

31mg

Protein:

1g

Saturated Fat:

3g

Sodium:

25mg

Vitamin A:

120IU

Vitamin C:

1mg
Nutrition Disclaimer
Frequently Asked Questions
How do I store leftover cookies?
You can keep your cookies at room temperature for up to 3 days, just keep them stored in an airtight container or wrapped in plastic wrap or foil to prevent them from going stale. Place a slice of white bread at the bottom of the cookies to help them keep their moisture. You can also keep them in the fridge for 2 to 3 days.
Can I freeze baked cookies?
Yes! To store them in the freezer, place the cookies in an airtight container, and arrange them in a single layer. You can store them in the freezer for up to 5 months. Just remember to thaw the cookies at room temperature 15 minutes before serving.
Can I make the cookie dough ahead of time?
Of course! You can prepare the dough 3 to 5 days ahead. Shape your cookie dough like a log then transfer it to an airtight container. Keep it in the fridge and it'll last for 7 days. You can also freeze your cookie dough and it'll last for up to 3 months. Thaw frozen dough in the fridge overnight before baking them.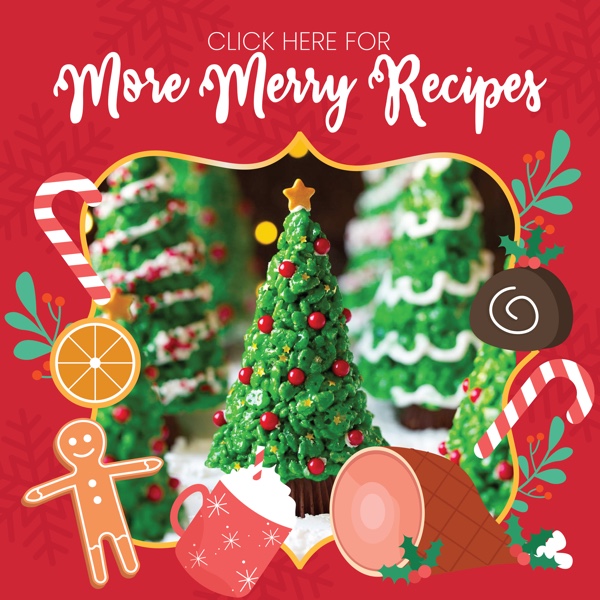 Conclusion
Make this easy Soft Mocha Nut Christmas Cookies Recipe and serve it for Christmas eve! Soft yet crunchy, the contrasting texture and ingredient is a sure surprise to the family. Serve them with a warm chocolate drink or milk for a classic Christmas combo.
Topics: