Peanut butter and chocolate are a match made in heaven. Creamy and luscious, this buckeye balls recipe makes an irresistible treat every time. They taste like peanut butter cups and melt in your mouth — decadent, not too sweet, and so satisfying. 
This buckeye peanut butter balls recipe yields bite-size treats with almost zero effort. They make a perfect gift and are always a welcome treat at the dinner table. But, why are they called buckeye balls anyway? Buckeye balls contain peanut butter, sugar, and chocolate. Named so because they resemble the nut of the buckeye tree. It's a tree native to the midwestern US and the state tree of Ohio. 
If you're a fan of the OG peanut butter and chocolate combination, you can also try making these whole wheat peanut butter chocolate chip cookies.
Tips for Making Buckeye Balls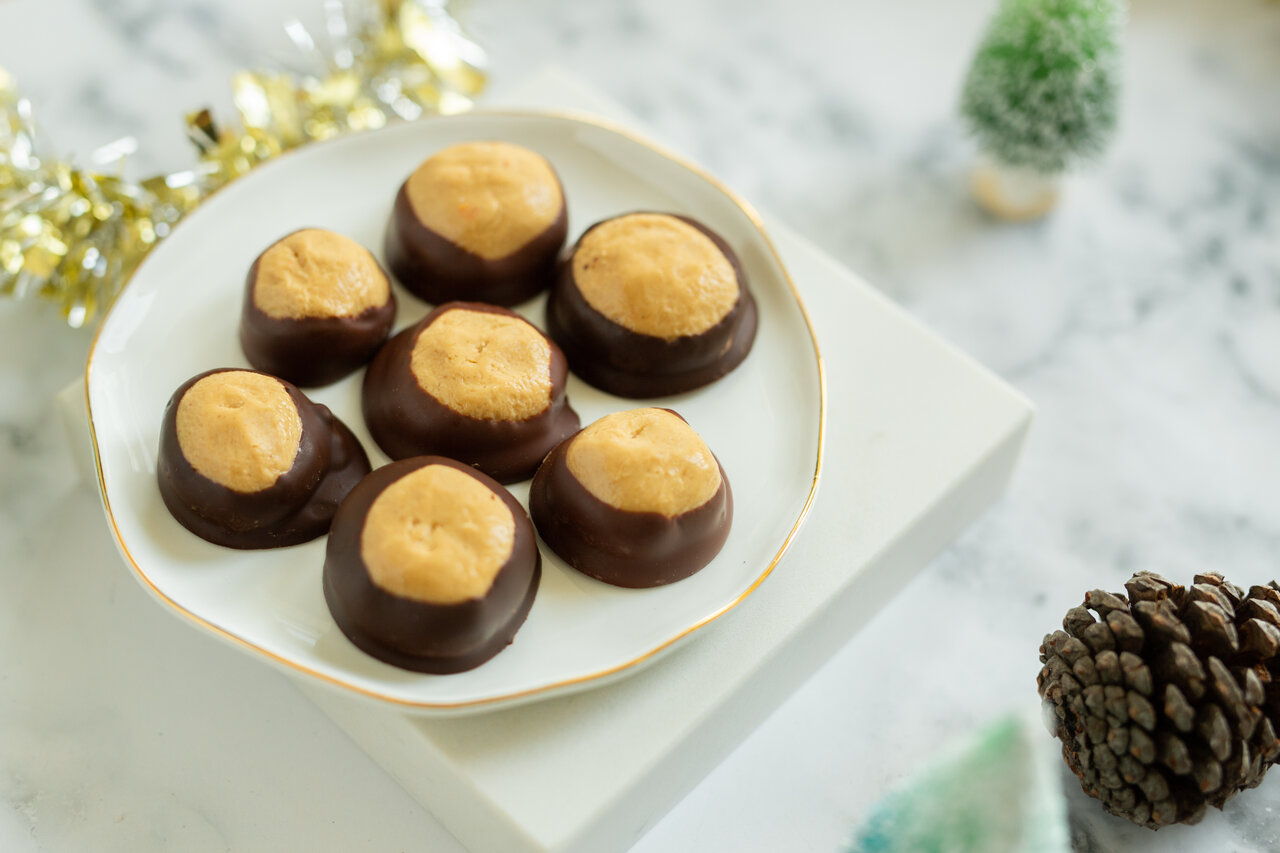 Use a cookie scoop or an ice cream scoop when shaping the buckeye balls.

Not only will it keep the balls uniform, but will also make things faster and easier. Once formed, refrigerate the peanut butter balls before dipping them in chocolate. 

Use toothpicks for easier dipping. Poke your buckeye balls with a toothpick,

then dip them into a bowl of melted chocolate. Make sure to leave out a small portion of peanut butter at the top. 

Do not skip the chilling times.

Chill the uncoated peanut butter buckeyes for 15 minutes before coating. This will help the chocolate coating stick to the balls. Then, chill them again after coating for the chocolate to harden. 

Serve your buckeye balls chilled.

Store them in the fridge, otherwise, the chocolate and peanut butter may start to melt when left at room temperature. Make sure to store them in an airtight container and layer parchment paper in between. They can last for up to two weeks in the fridge and two months in the freezer. 

Customize your peanut butter buckeye balls.

There's hardly anything that goes together as well as chocolate and peanut butter. That's what makes these buckeye balls so irresistible! Try stuffing your peanut butter balls with an

oreo cheesecake

filling. You can also drizzle them with caramel sauce and sprinkle them with sea salt for a salted caramel version.  Dip them in different colored sprinkles based on different holidays. Or try them with a white chocolate coating or coat them with rice crispies. 
Frequently Asked Questions
Are buckeyes healthy?
Traditionally, no. But, you can use healthier and vegan substitutes to make healthy buckeye balls, and they can be just as good. For example, you can swap confectioners' sugar with maple syrup. Switch out the butter for coconut oil or vegan butter. You can also use dairy-free chocolate instead of milk chocolate.
Do buckeyes need to be refrigerated?
For optimal eating conditions, yes,  it's recommended to store them in the fridge. This will help to keep the butter, chocolate, and peanut butter from becoming too soft and mushy.
Why are my buckeyes crumbly?
Sugar helps the buckeye balls hold their shape and make them easy to mold and dip into chocolate. However, too much sugar can result in crumbly buckeyes. If this is the case, try adding more peanut butter to the mixture.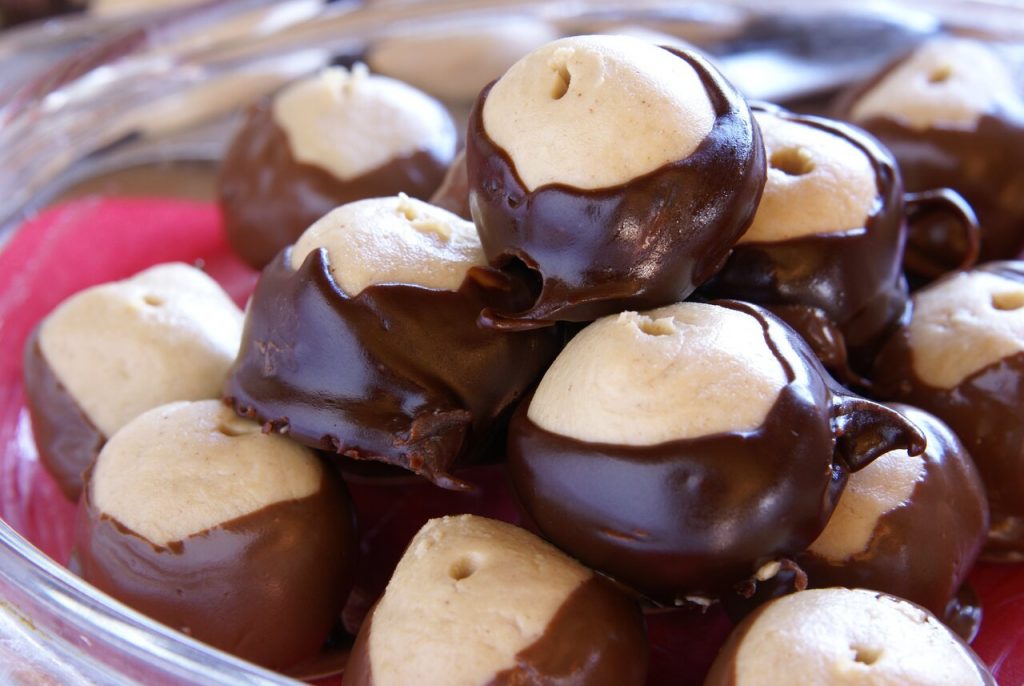 Buckeye Balls Recipe
How To Make Buckeye Balls
These incredible buckeye balls are bite-sized treats that are sure to make a great addition to the dessert table. An easy, no-bake recipe for a decadent treat enough to satisfy a crowd.
Ingredients
½

cup

Jif Creamy Peanut Butter

½

cup

butter,

or margarine, softened

1

tsp

vanilla

½

tsp

salt

4

cups

confectioners' sugar
For Coating:
1

lb

chocolate chips,

or bar

2

tbsp

Crisco Shortening
Instructions
Combine the Jif, butter or margarine, vanilla, and salt in a large bowl. Beat at low speed until blended.

Add 2 cups of confectioners' sugar. Beat until sugar is well-incorporated.

Continue adding ½ cup of confectioners' sugar at a time until the mixture can hold its shape. Shape into ¾-inch balls. Arrange balls on a tray.

Chill for at least 15 minutes.

Combine the chocolate and Crisco Shortening in a microwave-safe bowl.

Microwave on medium for 30 seconds. Stir. Repeat until the mixture is smooth. Insert toothpick in candy ball.

Dip ¾ of the ball into the melted coating. Scrape off excess.

Arrange on a waxed paper-lined tray.

Remove the toothpick. Smooth over holes.

Refrigerate until the coating is firm, then remove it from the paper.

Serve and enjoy!
Nutrition
Sugar:

8g

:

Calcium:

1mg

Calories:

65kcal

Carbohydrates:

9g

Fat:

3g

Fiber:

1g

Iron:

1mg

Potassium:

9mg

Protein:

1g

Saturated Fat:

2g

Sodium:

31mg

Vitamin A:

42IU
Nutrition Disclaimer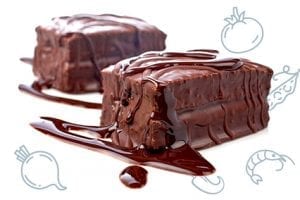 Conclusion
Buckeye balls are among the easiest candy recipes
out there. They require only a handful of ingredients, no oven, and no candy thermometer. It takes only a few minutes of prep, chilling, and dipping before they're ready for snacking! A pure peanut butter bliss to enjoy at any time.  
Topics: