Want to have a buttercream-filled cupcake but hesitating because of the high sugar content? You don't have to worry anymore with this healthy buttercream frosting recipe. In this recipe, we offer a balanced take on sweet tooth satisfaction and health.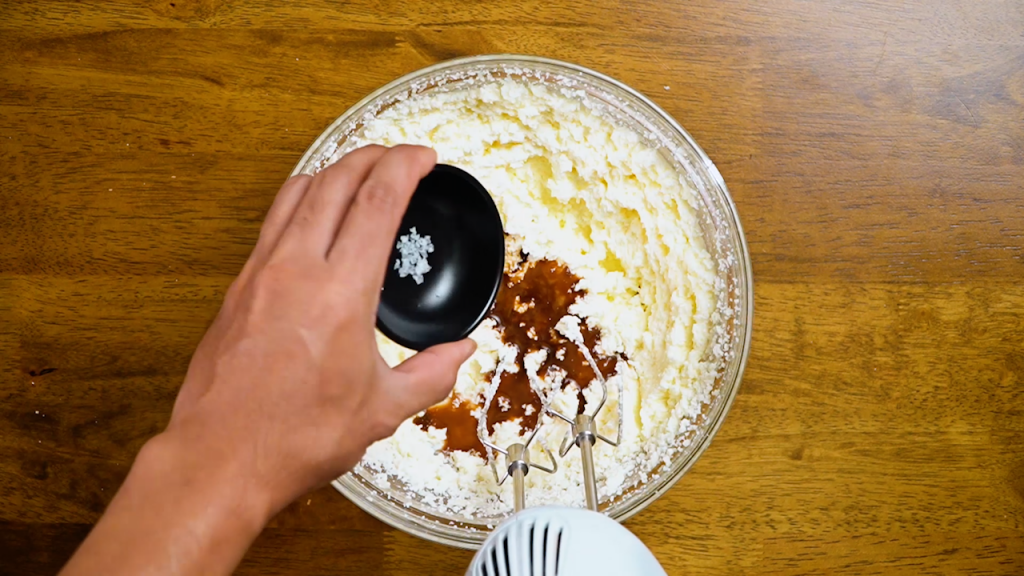 Instead of using your regular powdered sugar, we use Erythritol natural sweetener and Stevia which are non-nutritive sweeteners. They have fewer or no calories, so they are great for those who are maintaining a strict diet. We also made this recipe easy for you so you won't have to rely on store-bought frosting anymore. You can easily find the ingredients in the market. If you are looking for a chocolate-flavored buttercream, we've got you covered with our Healthy Chocolate Buttercream Recipe.
It is high time to shift from old traditions that sweets aren't supposed to be healthy. Aside from using natural sweeteners, one way to make buttercream frosting healthier is your choice of butter. According to studies, butter from grass-fed cows gives more benefits to our bodies than butter from grain-based feed cows. What cows eat affects their milk and butter. Grass-fed butter contains a higher amount of healthy unsaturated fats like omega-3 and CLA. It is also rich in vitamin A, vitamin K2, and the antioxidant beta carotene, all of which are essential to our health.

Tip: Try sifting Erythritol and Stevia before mixing it with other ingredients to prevent hardened lumps in your frosting.
of your choice, baked & cooled down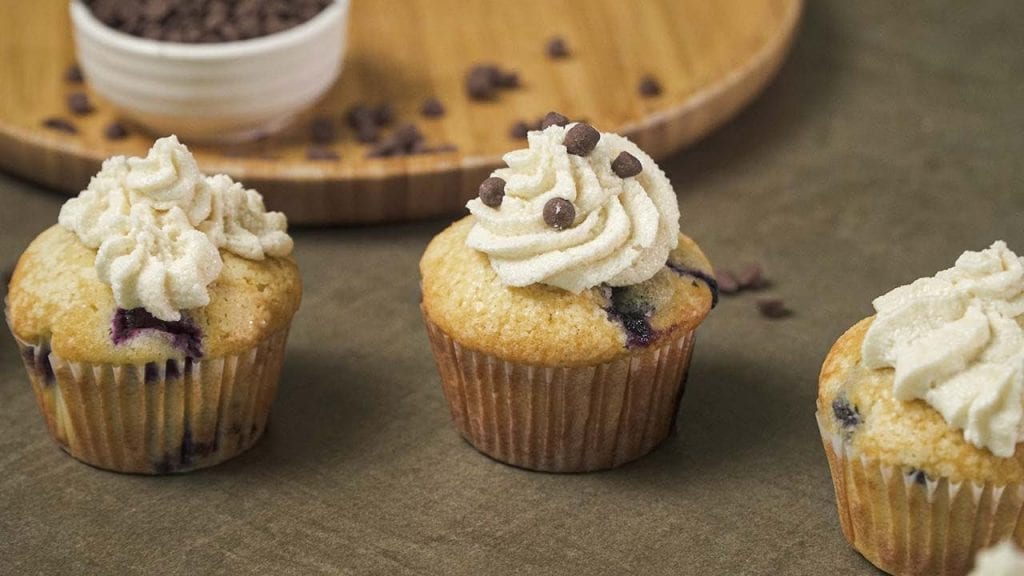 Healthy Buttercream Frosting Recipe
How To Make Healthy Buttercream Frosting
An easy-to-make buttercream frosting that will help you be like one of those healthy food chefs.
Ingredients
¾

cup

unsalted butter,

softened

1½

cups

Erythritol natural sweetener,

or any sugar substitute of your choice

1½

cups

Golden Monkfruit Sweetener,

can also be Stevia or any similar sugar substitute

1

tbsp

vanilla extract

⅛

tsp

sea salt

2

tbsp

milk

cupcakes ,

any of your choice, baked & cooled down
Instructions
In a mixing bowl, add your sugar substitute, golden monk fruit sweetener, and butter. Beat until fluffy. (Should both your sugar substitute and sweetener be granular, you may pulse them to a fine powder first before creaming)

Add the skimmed milk, vanilla, and sea salt. Continue beating until evenly incorporated.

Once you're done making your buttercream frosting, transfer it into a pastry bag with a tip. Use this to design any healthy cupcakes of your choice
Recipe Notes
Make sure to leave your butter at room temperature before mixing it with natural sweeteners.
Nutrition
Sugar:

1g

:

Calcium:

7mg

Calories:

105kcal

Carbohydrates:

1g

Cholesterol:

1mg

Fat:

11g

Potassium:

10mg

Protein:

1g

Saturated Fat:

2g

Sodium:

159mg

Vitamin A:

513IU
Nutrition Disclaimer
Commonly Asked Questions
How to thicken frosting?
Usually, adding more powdered sugar thickens the frosting. There are other several alternatives but in this healthy buttercream frosting recipe, we recommend using gelatin. Gelatin is rich in protein and amino acid which has a lot of health benefits.
What is erythritol?
Erythritol is a sugar alcohol that is used as a sugar substitute. It is good for those who wish to maintain insulin levels. It has 70% sweetness of the regular table sugar.
What is stevia?
Stevia is also a sugar substitute that comes from leaves. It contains almost no calories. It is a recommended alternative for diabetics.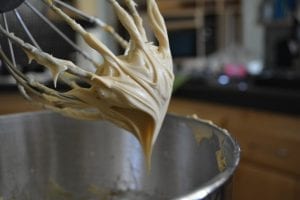 Conclusion
Don't forget to include this healthy buttercream frosting to top your cakes for any occasion. For sure, it will add excitement to your family or guests knowing that you will serve them the best of both worlds, a dessert that is both delicious and healthy.