Make a delicious batch of warm and nutty cookies with this wonderful spice date cookies recipe. These spice cookies are filled with chopped dates and nuts that blend well with the cloves, cinnamon, and nutmeg. It tastes even better with the creamy frosting made from powdered sugar mixed with coffee. Combine these simple ingredients to get sweet, spiced, and date filled cookies with a subtle coffee taste. Pair with a delicious cup of jasmine tea to enhance the taste of the spices in these date nut cookies. 
Tips on Making Spice Date Cookies 
Enjoy making these spice date cookies for your family or friends. It's not your typical overly sweet cookie recipe. Much of its flavor lies in the mixture of cinnamon, nutmeg, and cloves with the rich and subtle taste of the dates. Make these date nut cookies even better with some of our helpful tips below. 
Use fresh soft dates.

Avoid using dried dates for this recipe. Soft dates blend easily with the shortening and other dry ingredients. We want that delicious caramel-like taste inside the dates so make sure it's soft. Check out our FAQs below to learn how to soften them up. 
Avoid over baking cookies

. These date cookies are supposed to be soft and chewy. That's why we bake them for at least 8 minutes where the edges are brown and the cookies are puffed up. Let cool, and you'll get soft tasting date nut cookies. 
Use a small cookie scoop

for equal sized date cookies. It's more convenient this way. So, if you have one at hand, easily scoop out the cookie dough and leave at least 1 inch of space between each one. 
Try chilling the dough

if you want your cookies to hold its shape while baking. If you have time, you can try chilling your cookie dough for at least 2 hours before you bake them. Aside from retaining its round shape, this will also make it easier for you to shape the cookie dough into small balls.
Mix in a variety of nuts

like chopped walnuts or pecans. You can try mixing in other types of nuts for a fun variety. Chopped walnuts or pecans work well with the dates so feel free to add about half cup of each. 
More Cookie Recipes to Try
If you're looking for more yummy cookies to bake at home, then we have the perfect recipes for you. Make more delicious homemade cookies with these fun and easy recipes:
Chocolate Chip Cookies

– You can never go wrong with a classic chocolate chip cookie recipe. It's the perfect cookie treat to pair with a warm glass of milk. 
Oatmeal Cookies

– For a healthier alternative, try out these tasty oatmeal cookies that are chewy and chunky. Aside from the oats, it also has chopped walnuts, raisins, and a bit of cinnamon. 
Peanut Butter Cookies

– If you've never had one of these, then now is the time to make one. These peanut butter cookies are gluten-free with chopped nuts. It's a quick recipe that promises soft, delicious, and dense flavored cookies. 
Blueberry Almond Cookies

– Instead of plain almond cookies, this recipe adds in fresh blueberries for that added sweet and tangy balance. Take a bite into this delicious mixture of nuts and fruits.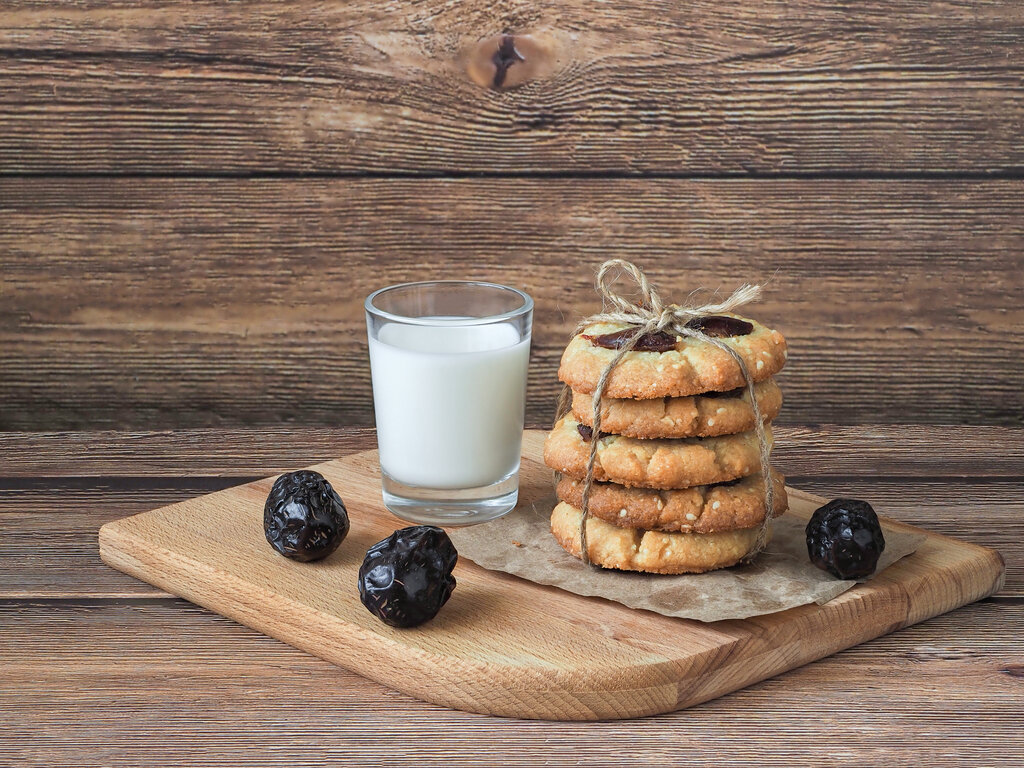 Spice Date Cookies Recipe
How To Make Spice Date Cookies
Make soft and chewy spice date cookies with the perfect blend of cinnamon and nutmeg. You will only need a few simple ingredients to make these delicious and healthy cookies.
Ingredients
For Date Cookies:
1

cup

shortening

1¾

cups

brown sugar

2

eggs

1

cup

nuts,

chopped

1

cup

dates,

cut up and pitted

5

tbsp

sour cream

4

cups

flour

1

tsp

baking soda

1

tsp

baking powder

2

tsp

cinnamon

¼

tsp

salt

½

tsp

nutmeg

1

tsp

cloves

2

tsp

vanilla
For Frosting:
1¾

cups

powdered sugar

⅛

tsp

salt

3

tbsp

strong coffee,

cold

3

tbsp

butter

1

tsp

vanilla
Instructions
Preheat the oven to 350 degrees F.

Line baking sheets with wax or parchment paper.
Date Cookies:
In a large mixing bowl, beat together shortening and brown sugar until creamy.

Add eggs, chopped nuts, cut-up dates, and sour cream. Beat for 3 minutes.

Then add flour, baking soda, baking powder, cinnamon, salt, nutmeg, cloves, and vanilla.

Scoop about teaspoonfuls and shape cookie dough about 3 inches wide.

Place shaped dough on the lined baking sheet.

Bake for 8 minutes until cookies puff up and cookie edges are set.

Let cool on a wire rack.
Frosting:
Mix powdered sugar, salt, coffee, butter, and vanilla in a medium bowl.

Frost the cookies. Spread evenly on top.

Allow frosting to dry before storing in tight containers.
Nutrition
Sugar:

14g

:

Calcium:

20mg

Calories:

162kcal

Carbohydrates:

23g

Cholesterol:

7mg

Fat:

7g

Fiber:

1g

Iron:

1mg

Monounsaturated Fat:

3g

Polyunsaturated Fat:

2g

Potassium:

66mg

Protein:

2g

Saturated Fat:

2g

Sodium:

65mg

Trans Fat:

1g

Vitamin A:

50IU

Vitamin C:

1mg
Nutrition Disclaimer
Frequently Asked Questions
How do you soften dates on cookies?
Dates can easily harden and dry up as they age even when stored properly. If you only have dried dates on hand, then you can still revive them. Simply submerge them inside a bowl of water, then heat using the microwave. When using the microwave, heat for about 3 to 5 minutes on medium heat. You can also heat them on low on a stovetop with a tablespoon of water.

Can I substitute dates for raisins in cookies?
Yes, you can. Dates and raisins are often used interchangeably in cookie recipes. Although, if you're using raisins, you would need to hydrate them to give them a similar texture to dates. Soak the raisins in lukewarm water for 2 to 3 minutes to give them a moisturized and tender appearance similar to dates. Alternatively, if you're planning to make some soft oatmeal raisin cookies, for instance, then chopped pitted dates are the perfect raisins substitute.
How long do date cookies last?
When stored properly in a zipper bag or an airtight container, these baked date cookies will last for up to 5 to 7 days at room temperature and 3 months in the freezer. If you're planning to freeze uncooked cookie dough, then you can store it for 2 days. Simply roll the cookie dough into logs, wrap with a plastic wrap, and freeze for baking later.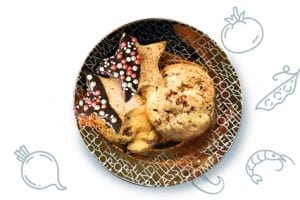 Conclusion
Add these delicious spice date cookies to your list of baked recipes. It's a wonderful spin-off to your usual sweet cookies. Combine spices like cinnamon, nutmeg, and cloves with the rich taste of dates, and chopped nuts. Then, finish off with a tasty, creamy frosting on top.