Best Candied Yams Every Time Recipe
Recipes.net Team
Published
November 4, 2020
Jill Siegrist | Flickr
As the holiday season rolls around, there's a probability that most potatoes have been emptied out of grocery shelves. Then again, who would want to miss making a seasonal starchy staple? For this recipe, you might want to stock up on those sweet potatoes too. We'll be making a sweet, fork-tender batch of the classic Southern side dish, candied yams! It's usually served during Thanksgiving dinner, while you're at it, have a look at our other Thanksgiving recipes you can serve your family!
Are Yams Sweet Potatoes?
One word: nope. Though, it's not surprising that there is confusion in the first place. The reason for this apparent mix up originates from the Louisiana produce, where they thought that it would be easier to distinguish their sweet potato produce from that of other states' by labeling theirs as "yams". You can easily tell the difference with one look, but that's highly assuming you've done your research. 
Worry not! We've done the grueling part for you, and found distinct characteristics to determine which is which. Firstly, while they vary in both their skin and flesh colors, you can actually easily distinguish the skin of yam from that of a sweet potato. The skin of a yam is tougher and bark-like while a sweet potato has firm and smooth skin. In terms of their taste, sweet potatoes are sweeter and moister. Yams are not as sweet, and much starchier and dryer. 
For this recipe, we'll be using garnet yams, which are actually sweet potatoes! They have dark, reddish-brown skin and bright orange flesh.
How to Make Candied Yams?
Since we have learned the difference between sweet potatoes and yams, we're heading right into making them. Our Candied Yams Recipe is fairly easy to do. Just make sure to keep in mind some tips when making this Southern dish. For instance, when making the candy coating, make sure not to burn your butter. You need to work fast, constantly stirring until it reaches a syrupy consistency. Be careful not to touch the mixture as burning hot sugar can and will hurt you.
Then gently drizzle the mixture over the sliced yams, evenly distributing them. Of course, you can use canned yams for our candied yams recipe but be sure that these yams don't already come coated in syrup.
Candied yams are a Southern staple dish at Thanksgiving dinners. So, don't forget your fragrant herbs, cinnamon, and nutmeg, which are classic holiday spices. Add a twist to your candied yams by baking them in a shallow baking dish and adding marshmallow on top. To store and reheat your candied yams, you can check our CAQ below to learn more.
More Thanksgiving and Sweet Potato Recipe Ideas
Despite being a seasonal dish, you can always whip up a batch of delicious candied yams at any time of the year. But for Thanksgiving celebrations, easily pair these with other traditional Thanksgiving dishes! Our Honey Spiced Glaze Turkey Recipe is glistening in sweet honey and seasoned with fragrant spices. Wash it all down with a Wild Thanksgiving drink or a Thanksgiving Cocktail. A bowl of warm Harvest Moon Soup can also balance a sweet treat. 
Moreover, aside from candied yams, there are tons of sweet potato recipes ideal for Thanksgiving festivities. Like the candied yams, our Sweet Potato and Apricot Casserole come in a deep dish pan full of sweet and savory flavors. For some simple baked sweet potatoes, you can't go wrong with our Cinnamon-Honey Sweet Potatoes. If you're looking for extravagant visuals and taste, Sweet Potato and Pumpkin Spiced Packed Muffins Recipe is a splendid choice. 
All these Thanksgiving dishes sound tasty, but first, let's get started on making candied yams!
How To Make Best Candied Yams Every Time
Indulge in our sweet and easy candied yams for a quick pick-me-up. You won't get enough of these tender treats with brown sugar coating sprinkled with aromatic spices. Make a whole batch of these and you're ready for the holidays!
Preparation Time:
10

mins
Cooking Time:
1

hr
15

mins
Ingredients
3

lbs

garnet yams,

peeled and cut in large chunks

½

cup

brown sugar

3

tbsp

butter,

cubed

1

tsp

vanilla extract

½

tsp

nutmeg

1

tsp

cinnamon

salt,

a pinch
Instructions
Preheat your oven to 350 degrees F.

Place the yams on a baking sheet and bake them in the oven for 45 minutes.

Add the remaining ingredients in a saucepan. Cook the mixture over medium heat until the sugar dissolves and forms a syrupy consistency.

Pour the mixture over the yams and bake them uncovered for another 30 minutes.

Serve and enjoy!
Nutrition
Calcium:

18mg

Calories:

263kcal

Carbohydrates:

57g

Fat:

4g

Fiber:

5g

Iron:

2mg

Potassium:

1654mg

Protein:

2g

Saturated Fat:

1g

Sodium:

112mg

Sugar:

22g

Vitamin A:

763IU

Vitamin C:

39mg
Commonly Asked Questions
Can I boil the yams before baking?
You can if you prefer a more tender dish. However, it's not a necessary step as baking yams prove to be a more effective method in keeping the flavor and maintaining the right texture to make candied yams.
How do I store and reheat the candied yams?
When storing candied yams, always use airtight containers or resealable bags. They'll last 3 to 5 days in the fridge. Reheating your candied yams is as easy as making them. Preheat your oven to 350 degrees F and line your candied yams in a baking sheet, uncovered. Bake for 10 to 15 minutes until the yams begin to bubble.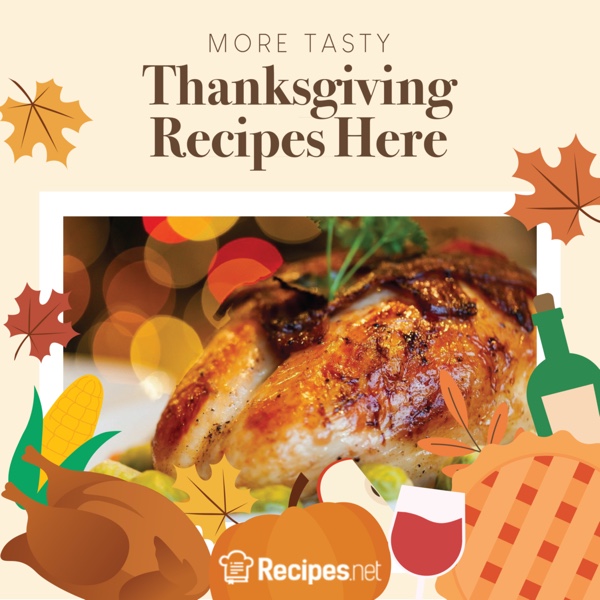 Conclusion
Truly a timeless ingredient, candied yams are the best holiday treats. Your tables are easily wiped clean during the holiday season once you serve these candied yams. They're easy to make and we guarantee there are no less dishes in the sink for this Thanksgiving.