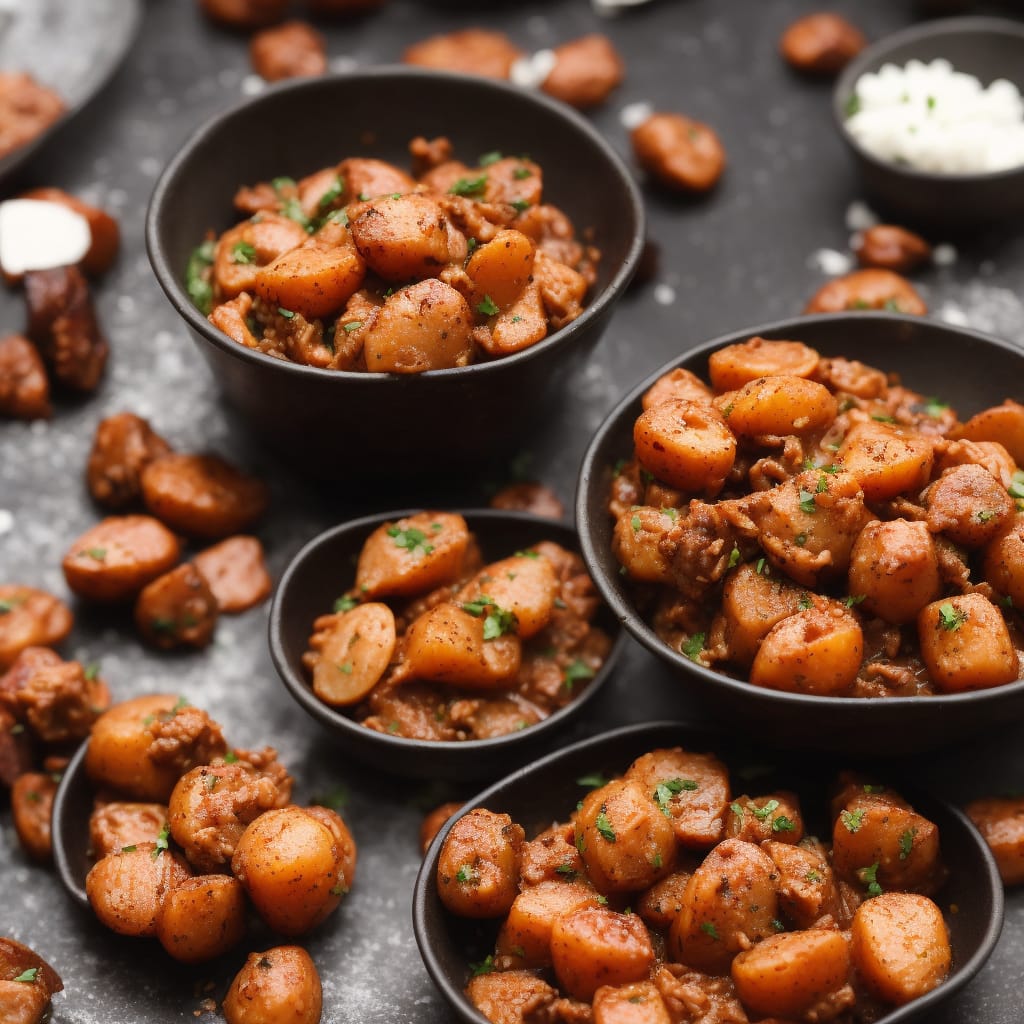 Carne Con Papas Recipe
How To Make Carne Con Papas
Corned beef is a versatile meat dish you can eat in all sorts of ways! You can add it in sandwiches, with eggs, as a hash, pr on its own. Whether it's for lunch, breakfast, or dinner, there are always corned beef recipes for you.
Cooking:
1 hour and 30 minutes
Total:
1 hour and 45 minutes
Ingredients
1.5 lbs beef, cut into small cubes
4 medium potatoes, peeled and diced
1 onion, chopped
3 cloves garlic, minced
1 bell pepper, chopped
1 can (14.5 oz) diced tomatoes
1 cup beef broth
2 tbsp tomato paste
1 tsp cumin
1 tsp paprika
1/2 tsp oregano
Salt and pepper to taste
2 tbsp vegetable oil
Fresh cilantro, for garnish
Instructions
Heat oil in a large pot or Dutch oven over medium heat. Add the beef and cook until browned on all sides.

Remove the beef from the pot and set aside. In the same pot, add the onion, garlic, and bell pepper. Cook until softened.

Add the tomato paste, cumin, paprika, and oregano. Cook for another minute, stirring constantly.

Return the beef to the pot and add the diced tomatoes (including the juice), beef broth, and potatoes. Season with salt and pepper.

Bring the mixture to a boil, then reduce heat to low. Cover and simmer for 1 hour and 30 minutes, or until the beef is tender and the potatoes are cooked through.

Serve hot, garnished with fresh cilantro.
Nutrition
Calories :

420kcal

Total Fat :

14g

Saturated Fat :

2g

Cholesterol :

80mg

Sodium :

650mg

Total Carbohydrates :

36g

Dietary Fiber :

5g

Sugar :

5g

Protein :

36g