You've decided to whip up a chimichurri to dress up your perfectly grilled sirloin steak. Unfortunately, just when you're about to work magic in this brilliantly green sauce, you realize you have everything you need – except red wine vinegar. No worries! There's a high chance that you have in your pantry a red wine vinegar substitute that'll give you just the right amount of tang to any dish.
We know that facing such a cooking dilemma will leave you wondering: what's a good substitute for red wine vinegar? Truth be told, it's a bit hard to rival the distinct taste and functions of this flavorful liquid. Nevertheless, should you run out of stock, you can always go for these great replacements! Whether you need this piquant ingredient for sauces, marinades, and soups, there's a red wine vinegar substitute for every recipe.
For more ingredient substitution guides, you can give this article on 5 Tomato Paste Substitute Options Already in Your Kitchen a quick read.
8 Best Red Wine Vinegar Substitute Options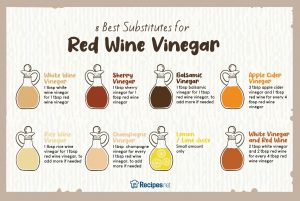 Red wine vinegar is the result when red wine is fermented. Out of all the wine-based vinegars, this crimson-colored version tends to be stronger and sharper in flavor. Hence, this wine vinegar, without a doubt, wears many hats in the kitchen. This staple ingredient has long proven its delicious contributions in the culinary world, particularly in Mediterranean cuisines. It adds a zesty kick to many delicious dishes. It's also the popular choice for vinaigrettes. And a chimichurri won't be as deliciously vibrant without this ingredient either. 
Now, if you ever find a near-empty bottle of this ingredient in your cupboard when in the middle of cooking, don't worry! You can now skip last-minute trips to the grocery store or the nearest farmers market and use these excellent red wine vinegar substitutes instead!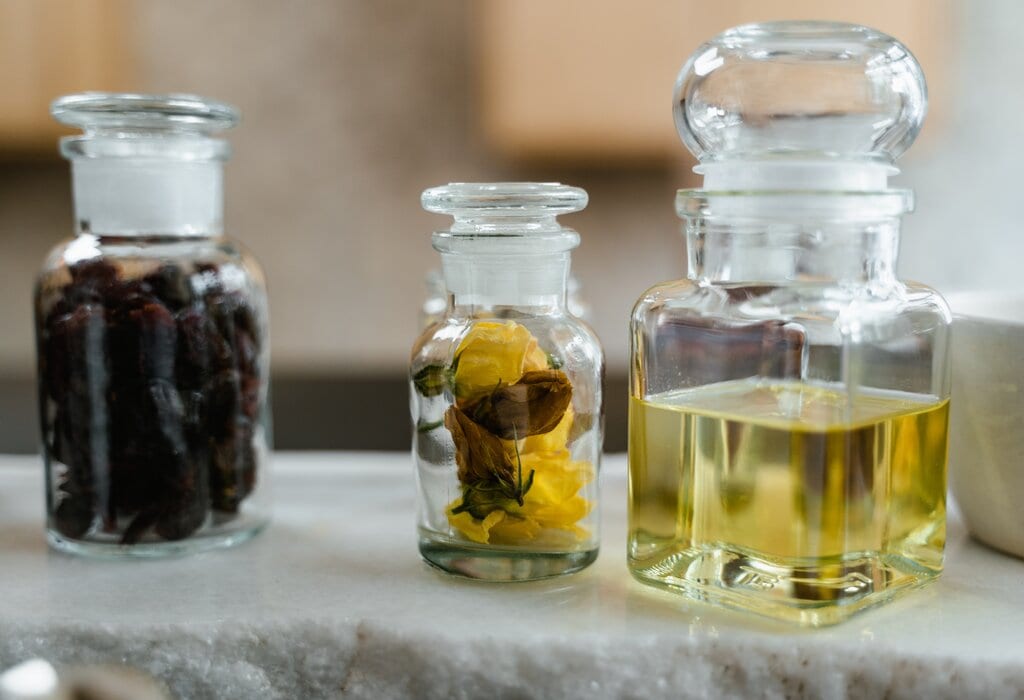 If you're wondering what to substitute for red wine vinegar in cooking, then white wine vinegar is presumably the best alternative. After all, when it comes to the red wine vinegar vs white wine vinegar debacle, these two staple ingredients are a bit hard to tell apart. In fact, this white version is the closest to red wine vinegar in terms of the acidity level and the fruit-forward flavor profile. Although, you may notice that white wine vinegar is slightly less astringent and a bit delicate in flavor as compared to its red counterpart. Apart from the tasting notes, their differences lie in their color as well. 
All things considered, these two types of vinegar can be interchanged in equal proportions. As it lends a brighter palate to dishes, white wine vinegar makes for a great red wine vinegar replacement in salad dressings as well as this Jersey Mike's-inspired belly-filling club sub.
If you happen to have a bottle of sherry vinegar on hand, then you're in luck! While sherry vinegar has a softer palate as opposed to the tangy flavor of red wine vinegar, it's yet another good substitute for the latter ingredient. Refined as it is, still, this vinegar has a sharp acidity balanced out by sweet notes. Therefore, sherry vinegar will lend a touch of saccharinity with an underlying pungency in this flavorful blackberry BBQ sauce.
If you're going to use sherry vinegar as a red wine vinegar substitute, you can start with a 1:1 ratio. However, as it has a more subtle taste, you'll have to add more until you achieve the same acidity and the bold flavor of red wine vinegar. 
Is balsamic vinegar the same as red wine vinegar? Well, in terms of culinary uses, these two types of vinegar are almost the same. Although balsamic has a notable sweetness and red wine vinegar a sharp palate, they both have the acidic qualities that add a zing to salad dressings, marinades, and more. This being so, if you don't have red wine vinegar on hand, you can use balsamic vinegar instead to give any dish a vibrant taste. 
You can enhance the flavor of this sumptuous grilled chicken recipe using balsamic vinegar in place of red wine vinegar. On some occasions, a 1:1 ratio will suffice, specifically in salad dressings. However, since balsamic vinegar has hints of sweetness, try incorporating half the quantity of balsamic first. Then, gradually add more until the resulting flavor is sharp enough. You also have the option to add a bit of lemon juice to achieve a brighter and more pungent taste.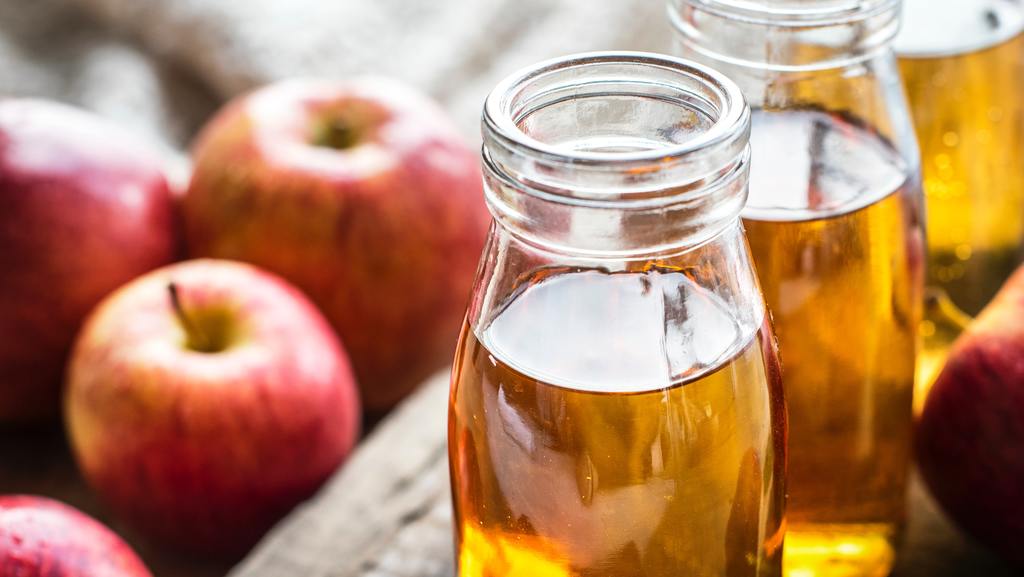 You might be wondering, can you substitute apple cider vinegar for red wine vinegar? The answer is yes! Though it tastes more fruit-forward, apple cider is a good red wine vinegar substitute as well. 
Offering a sweet, crisp, and fruity flavor profile, apple cider will do wonders on recipes that require red wine vinegar, particularly in vinaigrettes. As such, this will work well as a substitute when you prepare a mustard vinaigrette for this warm goat cheese salad. All you need to do is incorporate three parts apple cider vinegar and one part red wine for every four tablespoons of red wine vinegar. By doing so, you'll get that tangy flavor that red wine vinegar is known for.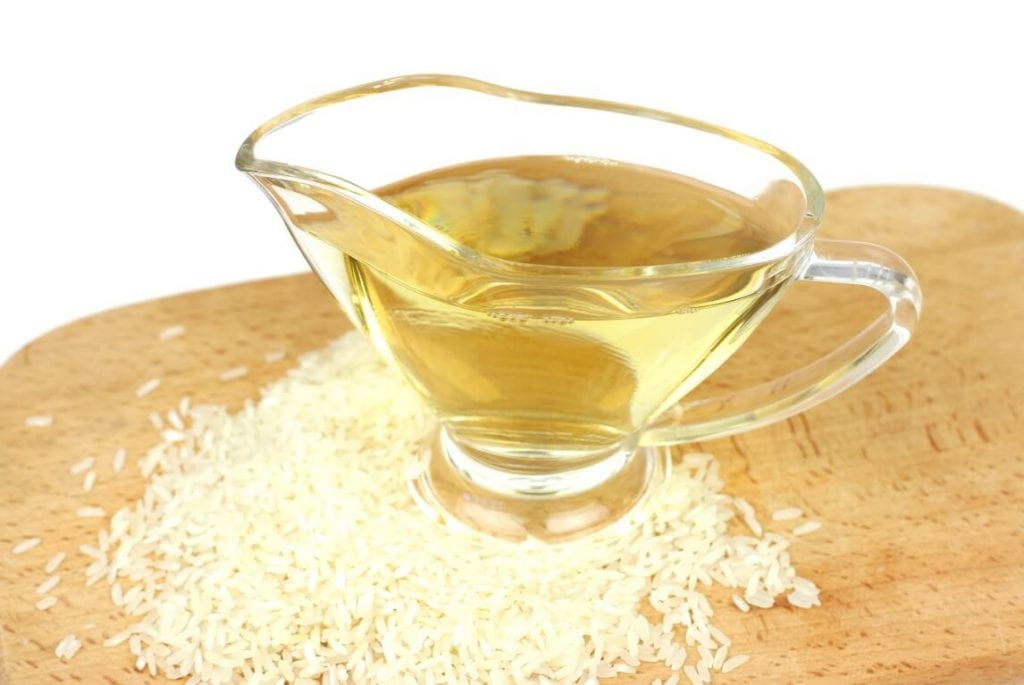 When it comes to comparing rice wine vinegar vs red wine vinegar, rice wine has a slight hint of acid with notes of piquancy that's akin to the taste of red wine vinegar. Though not as sharp as the crimson one, rice wine vinegar, having a milder flavor, is a mainstay in the kitchen too.
For every one tablespoon of red wine vinegar required, add one tablespoon of rice wine vinegar. Though we suggest that you add more of this liquid ingredient to achieve the tangy flavor that red wine vinegar provides. Use this substitute in this delicious chicken pasta salad recipe. 
Made from fermented sparkling wine, champagne vinegar makes for an incredible replacement as well. However, this particular substitute is not as strong as the red wine vinegar in the matter of flavor intensity. Even so, champagne vinegar, much like the crimson-colored vinegar, can also be used in refreshing green salads such as in this smoked whitefish salad. 
For this swap, begin by substituting one tablespoon of champagne vinegar for one tablespoon of red wine vinegar. However, as it has a milder flavor, you'll need to incorporate more of this vinegar to get similar results.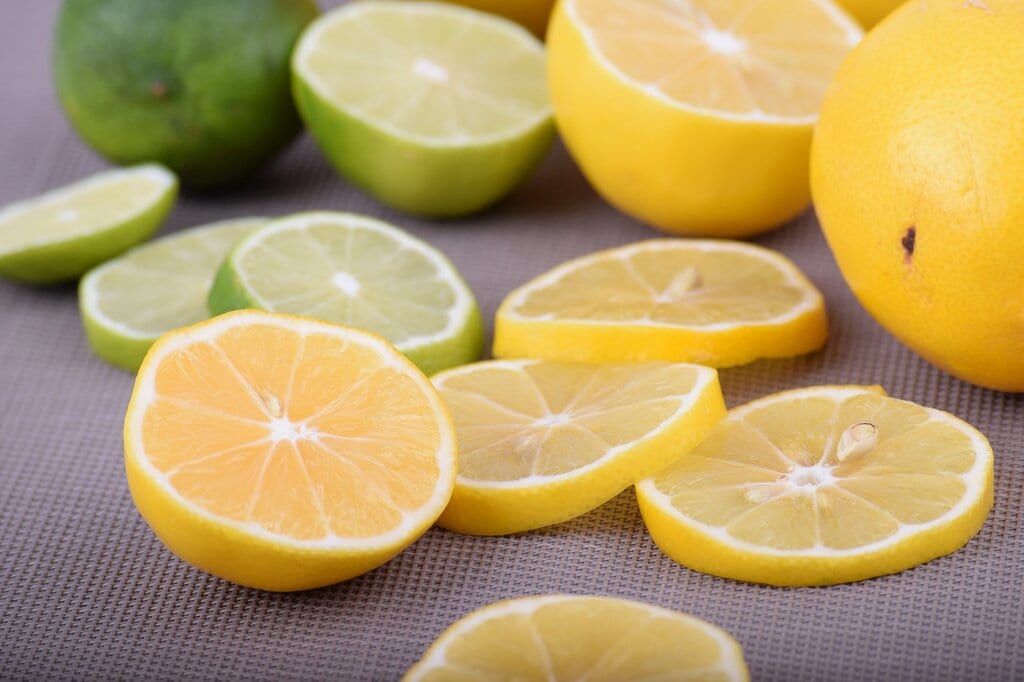 Firstly, to make things clear, citrus juices are citric acid-based whereas all the wine vinegar are acetic acid-based. Meaning, these two components have distinct flavor profiles. However, if you find yourself running out of other options, lemon or lime juice can be promising alternatives for red wine vinegar too.
With their natural fresh taste, a lemon or lime juice will provide the right amount of zesty kick you're aiming for. That is if you apply the proper substitution. Substitute lemon juice for red wine vinegar in recipes that only need a rather small amount of vinegar, like in this tasty turnip greens recipe. Note that citrus juices have a powerful sourness that might ruin your dish if too much is used. Hence, a tad bit of lemon juice will do just fine.
White Vinegar and Red Wine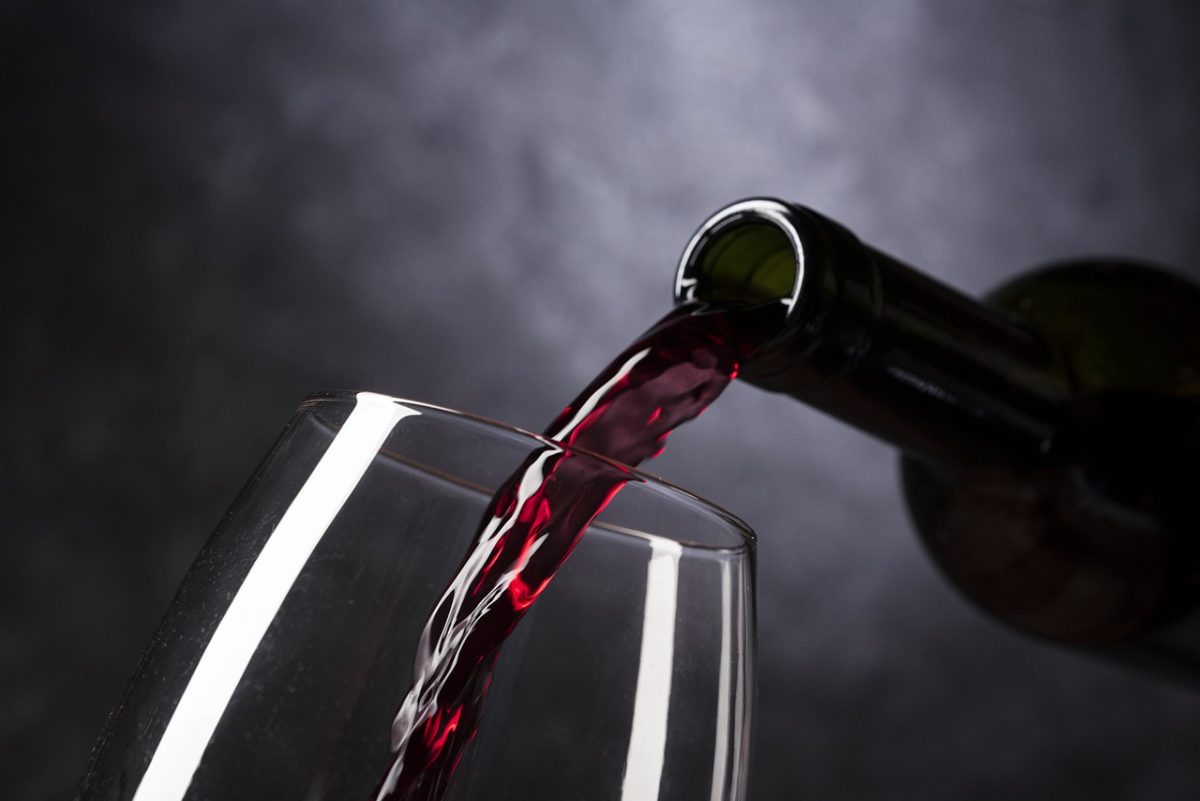 Combine red wine with white vinegar, and voila! You got yourself another great red wine vinegar substitute. White vinegar has all the acidic properties whereas red wine brings about the vibrant grape flavor. Stir them together and they'll add vibrancy to this scrumptious grilled chicken breast.
When using them as replacements, you'll get the best results if you mix an equal measure of white vinegar and red wine. For instance, if a recipe calls for four tablespoons of red wine vinegar, simply combine two tablespoons of red wine and two tablespoons of white vinegar. 
How To Make Red Wine Vinegar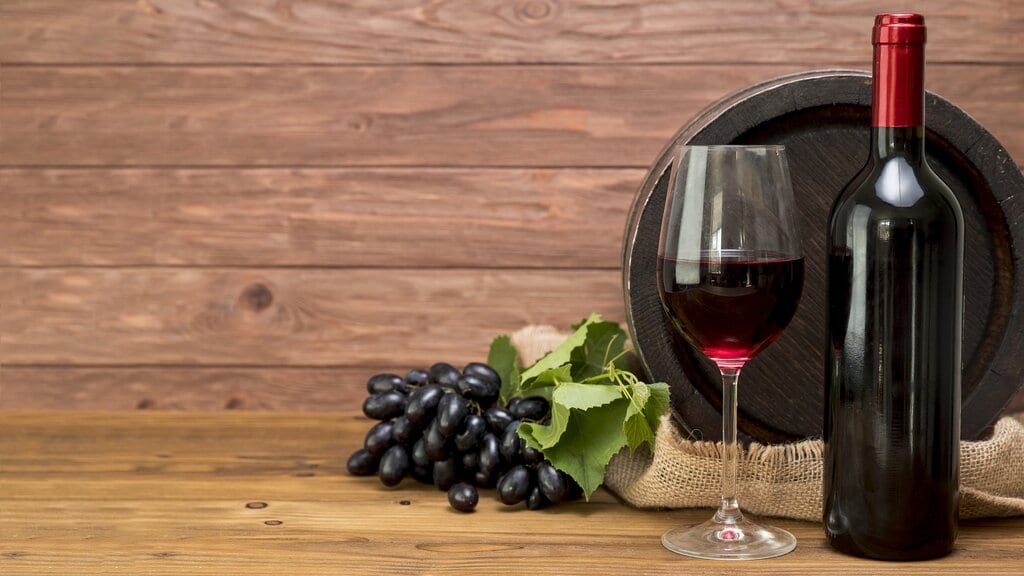 Sure, there are lots of red wine vinegar substitutes out there. But nothing beats the genuine tanginess of red wine vinegar. Surprisingly, making this crimson-hued vinegar is easy-peasy. 
To make your own red wine vinegar, you only need two ingredients: red wine and an unfiltered raw vinegar or vinegar mother. Pour one cup of raw vinegar and a 750 ml bottle of red wine into a container. Keep in mind to leave inches of airspace at the top of the container. Then, cover with a handy cheesecloth or a clean towel so unwanted objects won't get through and to allow airflow. Also, remember to keep it out of direct sunlight as much as possible.
When is your homemade red wine vinegar ready to use? The taste and scent are good indicators actually. Get a whiff of the mixture from time to time. Does it have a sharp and vinegary scent? If so, get a taste of the liquid mixture to gauge if it's already sour or sharply acidic enough. If the liquid is tangy enough for you, transfer it to a sealed or corked bottle.
Use These Red Wine Vinegar Substitute Options To Liven Up Your Dishes
By this time, you already know that there are plenty of options that you can use as a red wine vinegar substitute. Each replacement from our list mimics the vibrant flavors that crimson vinegar usually offers. That is if you follow our substitution ratio recommendations. With these alternatives, you'll never have to rush back to the grocery store whenever you run out of this prized ingredient.