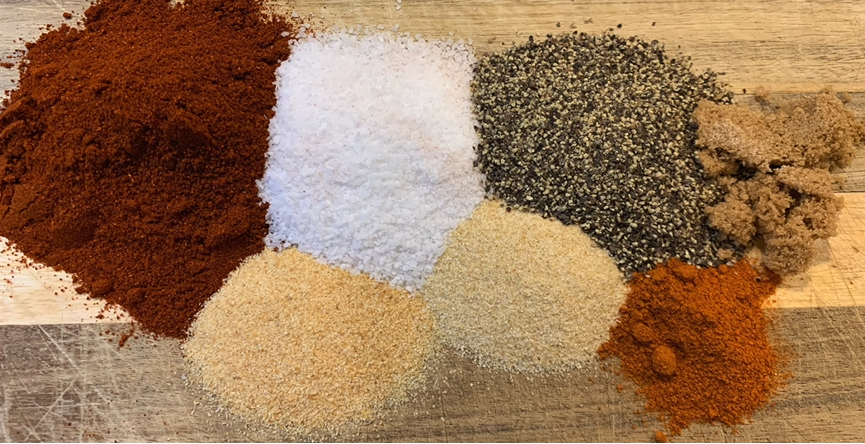 Hamburger Seasoning Recipe
My family enjoys grilling season, and I always make it a habit to serve delicious grilled homemade hamburgers, sausages, and roasted vegetables. As the one in charge of gathering and preparing the ingredients, this time around I wanted to upgrade the flavor of my burgers. It had to be the best burger for grilling season. I wanted to know how to season burgers properly to whip up something even more appetizing. Turns out, there are a lot of so-called best seasoning for burgers out there. I tried some of them, but there's just something missing in terms of flavor.
I wanted something a bit smoky and spicy. Before, I would usually just use salt and pepper to season my homemade . It tasted great, but I knew I could do better than that! That's why I did some experimenting and made the best hamburger seasoning for burger patties. It's a super simple burger seasoning recipe that anyone can do at home.
I used simple, kitchen-friendly ingredients for this hamburger seasoning. The powders and spices I used are inexpensive so you can always make this any time. All you need to do is mix all of the ingredients in a large bowl, and you're done! What's great about this recipe is that you can store it, and use it all-year round. When you're seasoning hamburger patties, you'll only need about 2 to 3 teaspoons of the burger seasoning mix for every pound of hamburger patties. That's why I recommend that you store them in an airtight container where they can last longer.
I've been making this hamburger seasoning since then, and it really adds a lot of depth and flavor to my patties. The blend of the paprika and black pepper adds a subtle smokey, spicy, and earthy flavor while the dark brown sugar and the kosher salt give a perfect salty and sweet balance. Lastly, the garlic powder and onion powder add aroma and a fresh onion and garlic taste to the patties.
This combination of flavors definitely makes it the best burger seasoning since it blends the taste of smoky and savory. I made some using this burger seasoning recipe with a side of arugula salad for a complete meal. And my family really enjoyed munching on their burgers!
How To Make How To Make Hamburger Seasoning
Level up your grilled hamburgers with this hamburger seasoning recipe that combines smoky and warm spices for an extra layer of deliciousness.
Ingredients
2

tsp

paprika

1½

tsp

ground black pepper

1¼

tsp

kosher salt

½

tsp

dark brown sugar

¼

tsp

garlic powder

¼

tsp

onion powder

¼

tsp

ground cayenne pepper
Instructions
Combine all ingredients in a small bowl. Sprinkle seasoning on hamburger patties before cooking. Enjoy!
Nutrition
Calories: 

33.37kcal

Fat: 

0.80g

Saturated Fat: 

0.16g

Monounsaturated Fat: 

0.12g

Polyunsaturated Fat: 

0.43g

Carbohydrates: 

7.45g

Fiber: 

2.76g

Sugar: 

2.06g

Protein: 

1.26g

Sodium: 

26.45mg

Calcium: 

30.66mg

Potassium: 

176.95mg

Iron: 

1.42mg

Vitamin A: 

123.59µg

Vitamin C: 

0.53mg