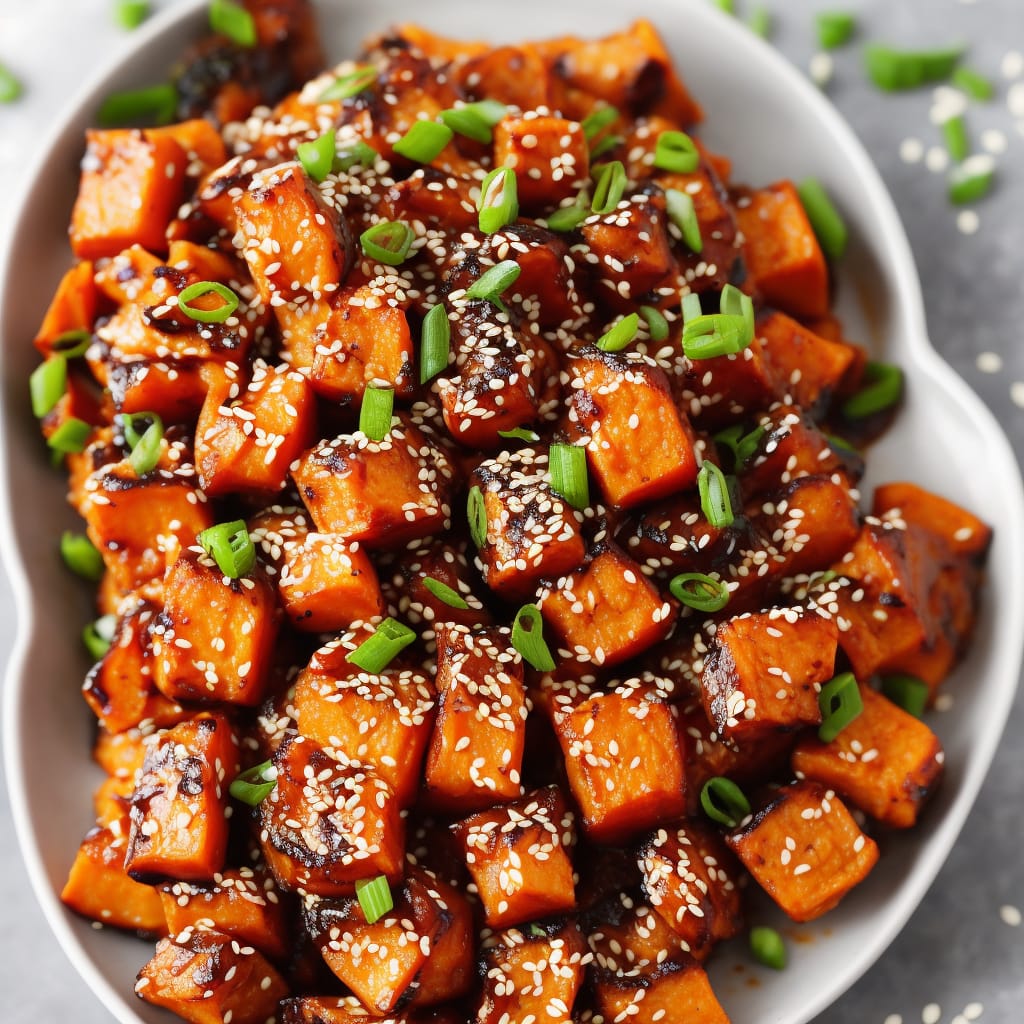 Barbecue Sesame Sweet Potatoes Recipe
How To Make Barbecue Sesame Sweet Potatoes
Ingredients
4 sweet potatoes, peeled and cut into wedges
2 tbsp barbecue sauce
1 tbsp sesame oil
1 tbsp soy sauce
1 tbsp honey
1 tsp garlic powder
1 tsp paprika
1/2 tsp salt
1/4 tsp black pepper
1 tbsp sesame seeds
Instructions
Preheat grill or barbecue to medium heat.

In a small bowl, whisk together the barbecue sauce, sesame oil, soy sauce, honey, garlic powder, paprika, salt, and black pepper.

Place the sweet potato wedges in a large bowl and pour the barbecue sauce mixture over them. Toss until well coated.

Place the coated sweet potato wedges on the grill or barbecue, and cook for about 10-12 minutes per side, or until they are tender and slightly charred.

While the sweet potatoes are grilling, sprinkle the sesame seeds over them and cook for an additional 2 minutes, or until the seeds are toasted.

Remove the sweet potato wedges from the grill or barbecue and serve hot.
Nutrition
Calories :

210kcal

Total Fat :

6g

Saturated Fat :

1g

Cholesterol :

0mg

Sodium :

631mg

Total Carbohydrates :

36g

Dietary Fiber :

5g

Sugar :

10g

Protein :

3g