Rigatoni A La Vodka With Chicken And Asparagus Recipe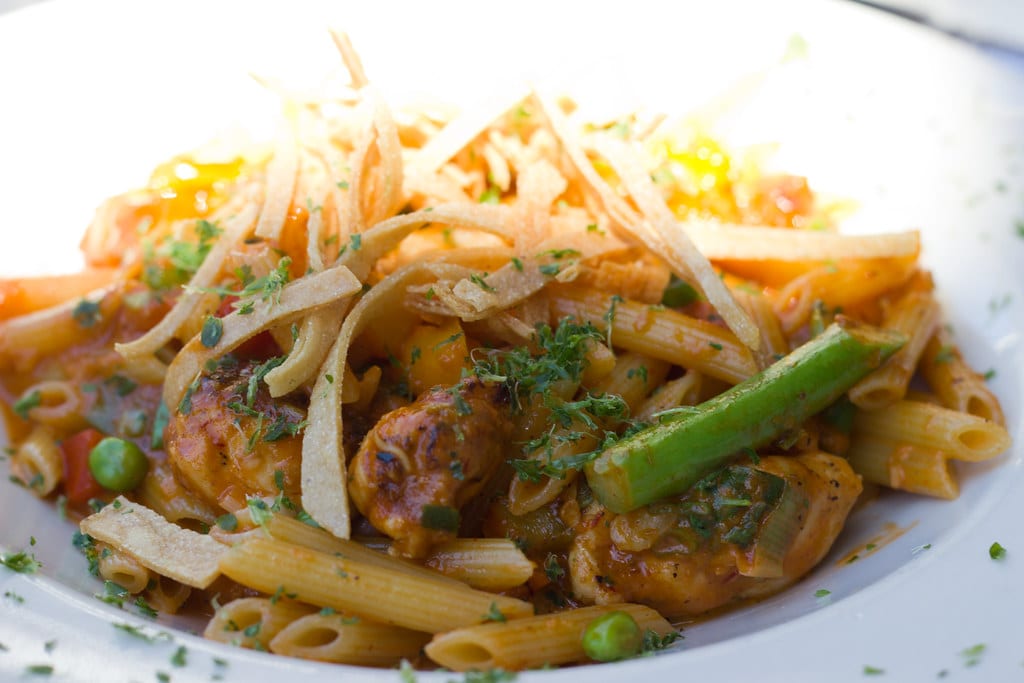 This quick and easy rigatoni a la vodka recipe will make you feel like you're at an Italian restaurant!
How To Make Rigatoni a la Vodka with Chicken and Asparagus
Ingredients
16

oz

rigatoni pasta

water for boiling

2

boneless and skinless chicken breasts

8

asparagus stalks

salt

pepper

seasonings

for chicken and asparagus

19.8

oz

Scarpetta Tuscan Vodka sauce

either consume all or half depending on how much sauce you desire

olive oil

enough for sauteing

Parmesan cheese

shredded
Instructions
Start boiling a pot of water. Once the water boils, throw in the rigatoni and cook according to its package directions (this takes about 14-15 minutes).

After cooking the pasta, drain it and run it under cool water then return it to the pot.

Chop the asparagus stalks into 3-4 pieces each.

Next, drizzle olive oil into the skillet (enough to coat the pan and saute the asparagus).

Place the asparagus in the pan and season it with salt, pepper, and other seasonings.

Once the asparagus becomes tender, plate it and drain it of any excess oil.

Chop the cleaned chicken breasts into bite-sized pieces (if frozen, thaw them in the microwave).

Add more olive oil to the pan for sauteing followed by the chicken. Season it as desired.

Once you're finished sauteing your chicken, transfer it to a dish or bowl and set aside.

Use a new skillet or clean up the one you've been using to heat up your sauce. After that, pour the Scarpetta sauce into the pan over medium heat.

Let the sauce heat for 2-3 minutes, then add chicken.

After adding the chicken, let all the contents of the pan heat for 2 more minutes.

Plate your pasta in the pan and top it with chicken vodka sauce and shredded parmesan cheese.

Serve your dish with asparagus as your side dish as well as crusty Italian bread if you wish. Bon apetit!