When we think of mac 'n cheese, we often think about the instant ones. But why should we settle for instant mac 'n cheese that's mostly bland? Read on as we show you how to create an absolutely creamy mac and cheese recipe. Enjoy this classic mac 'n cheese copycat recipe from Noodles and Company for your cheesy comfort food fix!
First, to make this recipe, go with your preferred brand of pasta. Of course, the star for this mac and cheese recipe will be the cheese. For this dish, we're using two types of Monterey Jack. If you're not familiar with different kinds of cheese, Monterey Jack is also known as the American white. It has a distinct mild flavor and it can be easily melted, which is perfect for Mexican dishes.
On the other hand, Colby Monterey Jack, or Colby Jack, is the result of blending Monterey Jack and Colby cheese. Colby is softer and creamier than Cheddar cheese. This superb cheesy combination will make your mac and cheese a delightful dish that everyone at home will enjoy. Our creamy mac and cheese go well with our Easy Egg Salad With Fresh Herbs Recipe, so try that one out too!
How To Make Just Like Noodles and Company Copycat Wisconsin Mac N Cheese
Treat yourself with this creamy and cheesy mac and cheese recipe. Double the fun with the use of two types of cheeses!
Advertisement
Continue Reading Below
Ingredients
2

lb

macaroni noodles

4

tbsp

butter

4

tbsp

flour

4

cups

whole milk,

can use half and half cream

1

tsp

salt

1

tsp

paprika

½

tsp

fresh ground pepper

4

cups

Monterey jack cheese,

shredded

2

cups

Colby Monterey jack cheese,

fine shred

¼

cup

fresh parsley,

chopped (garnish)
Instructions
Cook the macaroni according to the directions to al dente. Be careful not to overcook the pasta.

Melt butter on a saucepan over medium heat.

Add in flour and whisk until the butter mixture starts to boil and bubble.

Cook for another minute until it starts to lightly brown.

Slowly whisk in the cream. Continue to whisk and cook until it starts to thicken up.

Add in the salt, pepper, paprika and Monterey Jack cheese. Whisk until the cheese has melted.

Pour about half a cup of the cheese sauce into the bottom of a bowl.

Add about 1 cup of cooked noodles over the sauce.

Top this with about half a cup of the shredded Colby jack.

Top with fresh parsley for color. Before digging in, mix the contents of your bowl together and enjoy!
Advertisement
Continue Reading Below
Advertisement
Continue Reading Below
Commonly Asked Questions
Why did my mac and cheese turn out dry?
When the food gets dry after cooking, it's usually a sign of dehydration or a lack of moisture. The same thing can be happening to your macaroni dish when it gets dry or sticky. The main solution to this is adding more liquid into your mixture. In this particular recipe, we're using milk to make the macaroni creamy. So, if your mac and cheese becomes dry, just add in more milk or cream to get your desired consistency.

How do I fix bland mac and cheese?
When your mac and cheese end up being bland it might mean that there isn't enough cheese. We recommend putting in a generous amount of cheese into your mac and cheese. If you want to have an extra kick to your macaroni, you can also add in more black pepper. However, if you want a stronger spice, we recommend using chili powder.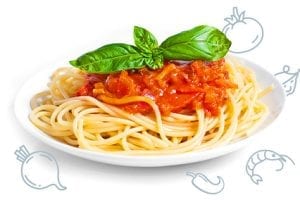 Conclusion
This mac and cheese dish will definitely remind you of Wisconsin with Monterey Jack. Serve this creamy and cheesy dish for breakfast, lunch, or dinner. It's certainly perfect at any time of the day! Make sure to stock up on your macaroni pasta so you can have this comforting creamy and delicious dish any time you want.
Advertisement
Continue Reading Below
Topics:
Advertisement
Continue Reading Below
Advertisement
Continue Reading Below