Tender beef ribs, marinara sauce, cheese tortellini all on one plate. What more could you ask for? This palatable Olive Garden's Beef with Cheese Tortellini is one of the best pasta dishes from their menu and we're going to give you all the reasons to recreate this copycat recipe in your own kitchen. The effort in making this beef tortellini is totally worth it!
Turn your kitchen just-like Olive Garden's and serve this homely dish to the whole family at lunch or dinner as an appetizing entree.
If you'd love to recreate your own version of other hearty pasta dishes like this, we have our Olive Garden Recipes lined up for you!
Cooking Beef with Cheese Tortellini Just Like Olive Garden
Olive Garden's Braised Beef Tortellini makes a fabulous appetizer from their menu. Aside from its mouthwatering tender beef and hearty marinara sauce, another key ingredient that plays importance in making this dish is its Marsala sauce and cheese tortellini.
A dry Marsala wine is mostly used for cooking savory meals such as meaty pasta dishes. Marsala gives off a very unique aroma that makes all the cooks crazy all over this famous food wine. Aside from its aromatic scent, this fortified dry wine gives a nutty and sweet brandy flavor that works great with sauteed mushrooms too.
Tortellini, on another note, is cheese-stuffed pasta that you simply have to boil until al dente. If your tortellini is refrigerated, it only needs thawing under warm water before cooking. Aside from this recipe, try our Creamy Crockpot Cheese Tortellini or Creamy Baked Cheese Tortellini for another meaty and cheesy combos.
Tips When Making This Tortellini Recipe That You Shouldn't Miss
Be in for a treat with this delicious dish filled with nicely tenderized beef cuts, cheese-stuffed tortellini pasta with fresh marinara sauce. Make the following tips worthy of your time in cooking your beef with cheese tortellini.
Use beef, or your choice of other lean meat to incorporate with this savory dish. Make sure the meat is drained of fat as much as possible to lessen the grease too.

There are tons of tortellini flavors to choose from. You can get store-bought tortellinis such as Rising Moon, Seviroli, or Trader Giotto's which are all best for

tortellini recipes.
Marsala wine is a key ingredient for this copycat recipe. If you don't have Marsala available, a good replacement would be dry Madeira or Oloroso. But take note that whatever wine you're getting, make sure it's a secco or a dry wine which is what's best for savory dishes.
In this copycat recipe, we added mushrooms to add some meaty flavor into the dish, but you could use other leafy vegetables too such as parsley, spinach, or celery.
How To Make Beef with Cheese Tortellini (Olive Garden Copycat)
No need to visit the nearest Olive Garden when you can make your own homemade beef tortellini recipe. It's hearty, meaty, and cheesy for a full-on plate combination.
Advertisement
Continue Reading Below
Ingredients
3

tbsp

olive oil

¼

cup

flour

2

lb

beef short ribs

2

garlic cloves,

minced

1

white onion,

diced

14

oz

tomatoes,

(1 can) undrained, diced

8

oz

mushrooms,

(1 can) sliced

1 ¼

cup

Marsala wine

1

tbsp

Italian seasoning

9

oz

cheese tortellini,

(1 package)
Instructions
Cook pasta according to package directions. Set aside.

Douse the beef in flour and sear in olive oil over high heat.

Add the garlic, onion, and mushrooms. Cook until tender.

Add the remaining ingredient except for the pasta.

Put it over low heat and allow it to braise for 2 to 3 hours or until beef is tender.

Toss with cooked pasta.
Recipe Notes
Make sure to use enough Marsala in cooking. Taste it to your own liking but don't overdo the amount of wine. Liquor has a strong taste so make sure to add the wine in little amounts to not overpower the flavor of other ingredients included.
Advertisement
Continue Reading Below
Advertisement
Continue Reading Below
Commonly Asked Questions
How do I thaw frozen tortellini before cooking?
No need to thaw your frozen readied tortellini. Heat up enough water with a tablespoon of salt and put your frozen tortellini. Take off from boiling after 5 minutes or until they float on top.

How do I store my leftover beef with cheese tortellini?
Put your leftover tortellini in a resealable plastic bag before placing them in the refrigerator. Store it for 3 to 5 days.

How do I reheat my leftover beef with cheese tortellini?
Put your leftover pasta in a heating bowl and cover it with aluminum foil. Microwave it for 15 to 20 minutes.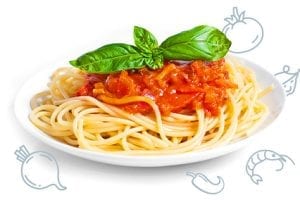 Conclusion
Olive Garden may have removed this fabulous dish on their menu, but feel free to recreate them with all your might using this copycat recipe as a guide. Savor a rich and loaded plate of this satisfying dish for your next dinner. Serve your Marsala wine as a paired drink and enjoy.
Advertisement
Continue Reading Below
Topics:
Advertisement
Continue Reading Below
Advertisement
Continue Reading Below