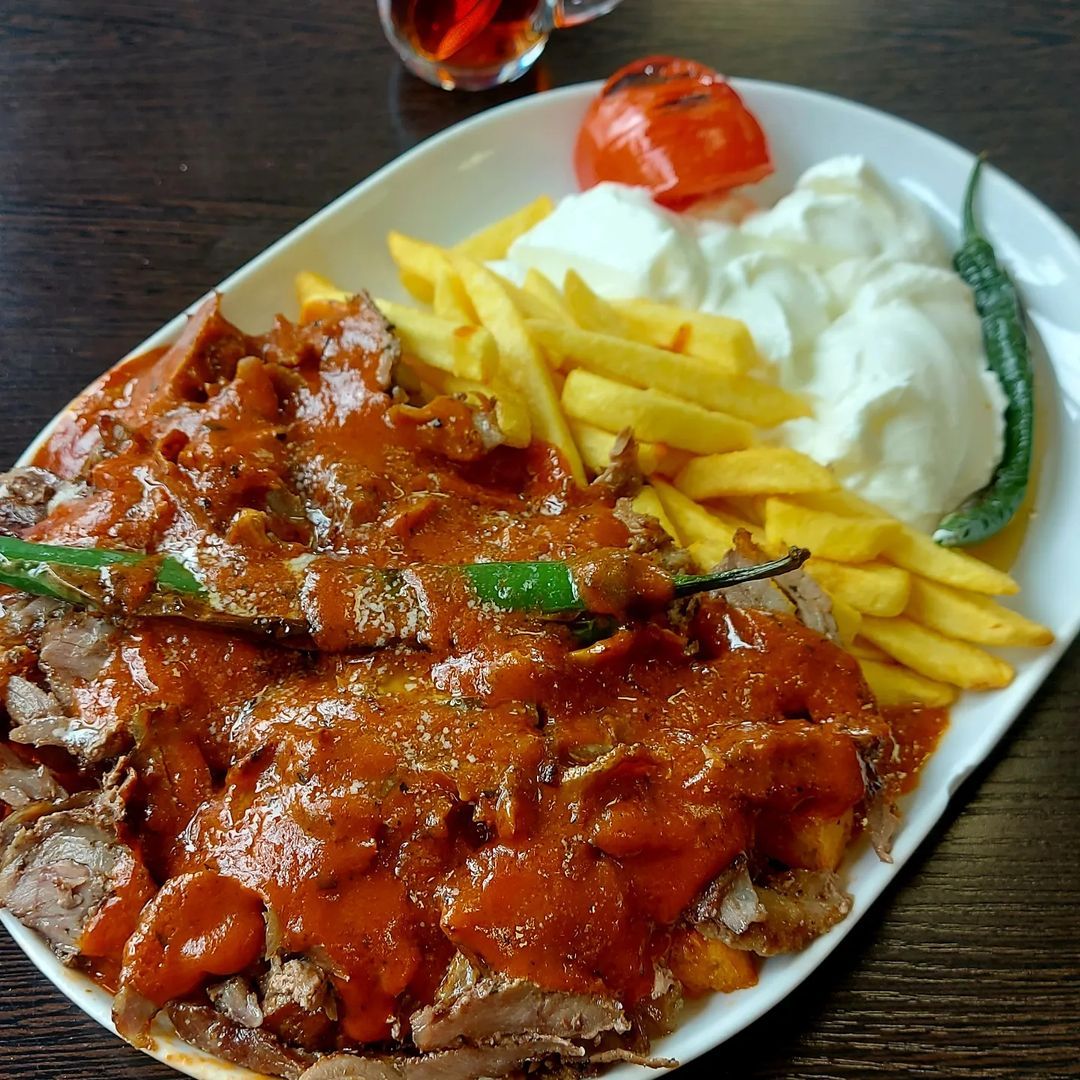 Iskender Kebab Recipe
How To Make Iskender Kebab
Try something new with our authentic kebab recipes! Mix your home meals up with kebab, a classic Middle Eastern dish that features various meat, from beef to chicken, fish, and lamb. Grilled to absolute perfection, the meat is then skewered together with smoky vegetables. Our kebab recipes are perfect for a lunch out with family and friends. So, if you're looking for unique grilled food, try our tasty kebab recipes!
Ingredients
500g lamb, thinly sliced
4 pita bread
1 cup tomato sauce
1/4 cup melted butter
1 cup Greek yogurt
2 cloves of garlic, minced
1 tbsp olive oil
Salt and pepper to taste
Fresh parsley, chopped for garnish
Instructions
Preheat the grill or grill pan. Season the lamb with salt, pepper, and minced garlic.

Grill the lamb slices for 2-3 minutes on each side until cooked through. Set aside.

Cut the pita bread into small pieces and toast them until golden brown.

In a small saucepan, heat the tomato sauce over low heat until warm.

In a separate pan, melt the butter.

To assemble the Iskender Kebab, place the toasted pita bread pieces on a serving dish.

Arrange the grilled lamb slices over the bread.

Drizzle the warm tomato sauce over the lamb.

Pour the melted butter over the top.

Serve the Iskender Kebab with a dollop of Greek yogurt on the side.

Garnish with fresh chopped parsley.
Nutrition
Calories :

480kcal

Total Fat :

24g

Saturated Fat :

9g

Cholesterol :

98mg

Sodium :

740mg

Total Carbohydrates :

31g

Dietary Fiber :

2g

Sugar :

4g

Protein :

36g