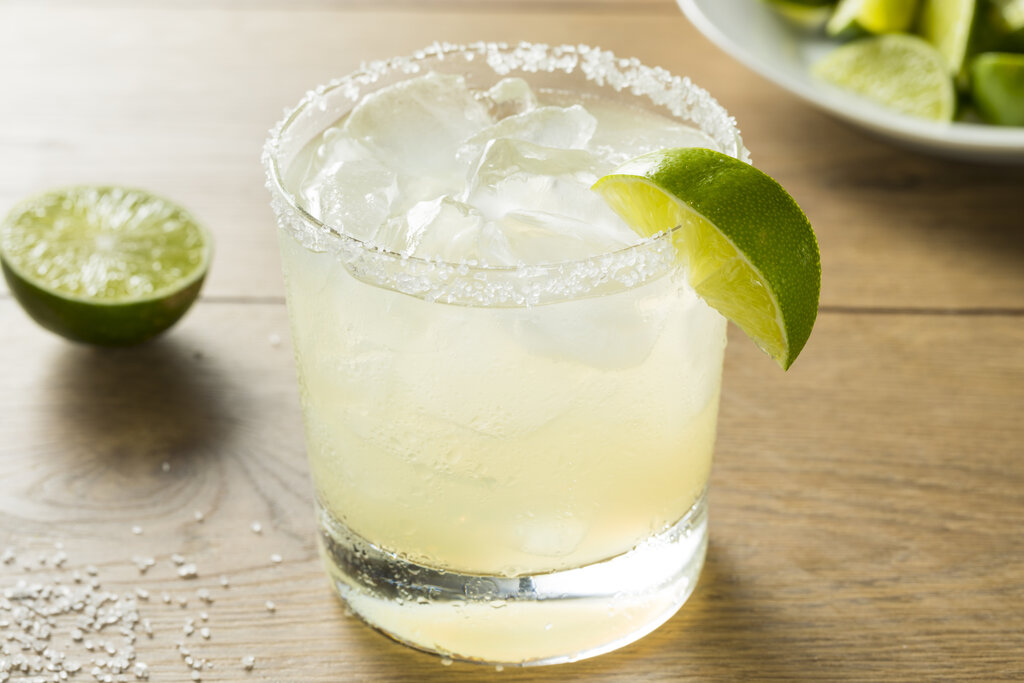 Gin Margarita (Margatini) Recipe
Lately, I've been thinking of ways to enhance my margaritas, and I found that adding gin to my usual margarita recipe really gave it a more flavorful twist! This gin margarita or "margatini", as I like to call it, is so easy to make since it only uses three ingredients: gin, Cointreau, and lime juice. It's different from a tequila margarita or a vodka margarita, but it's definitely another delicious Cinco de Mayo drink recipe to try. In just less than 5 minutes, I got to make a fun and boozy margarita mix with a salted rim for me and my friends!
What I like about this gin margarita is the surprisingly light, tangy, and sweet taste of the drink. It was even sweeter when I added a bit of agave nectar (or agave syrup) into the mix. You can also use other sweeteners like simple syrup. But if you want to savor the sourness of the drink, then feel free to ditch the sweeteners and focus on the gin margarita mix instead.
For the ingredients, I recommend that you use Cointreau which is an orange liqueur. Triple Sec or Grand Marnier are also good options, but I prefer the balanced bittersweet flavor of Cointreau. For the gin, I used a Bombay Sapphire which has touches of sweetness, spice, and ripe citrus in its fragrance. It tastes wonderful when mixed with the Cointreau. I suggest avoiding a gin that overpowers the flavor of the lime juice like a Hendrick's Summer Solstice or Roku.
The combined taste of the gin and Cointreau blends well with the citrus flavor of the fresh lime juice. Once you have the ingredients, get your rum glass (or any favorite glass) and stir all of the liquids together. Instead of using a cocktail shaker, it's better to stir the concoction rather than shake it. This is because gin mainly contains juniper berries that can easily "bruise" when it's agitated or shaken. The distinctive odor can become bland or dull so it's best to serve this gin margarita stirred.
I poured the drink in a glass with a salted rim using coarse salt, and added a lime wedge. My friends really enjoyed this gin margarita drink. They even made me try a frozen margarita which is basically using a blender to mix the ice, lime juice, and Cointreau until it's smooth and slushy-like, and then adding a shot of gin afterwards and lightly stirring. It was equally delicious, and definitely another gin margarita recipe variation to make for the next time.
How To Make How To Make Gin Margarita (Margatini)
Keep your nights lit with this boozy gin margarita drink! This "margatini" combines gin with Cointreau and lime juice for a flavorful combo.
Ingredients
1½

oz

gin,

Bombay Sapphire, or any preferred gin

1

oz

Cointreau orange liqueur,

Triple Sec, or Grand Marnier

¾

oz

lime juice,

freshly squeezed

agave nectar,

or simple syrup, optional sweeteners, optional
For Serving:
lime wedge

coarse salt

ice
Instructions
Run a lime slice around the top rim of a glass.

Fill a shallow bowl with salt, and dip the rim in the salt until it is covered with your desired amount of salt. Set aside.

Add gin, lime juice, and Cointreau and stir until combined.

Stir in ½ teaspoon of agave or simple syrup at a time, until the mix reaches your desired level of sweetness.

Fill the glass with ice, then pour in the margarita mixture over the rocks.

Serve immediately, garnished with an extra lime wedge, if desired.
Nutrition
Calories: 

206.98kcal

Protein: 

0.18g