Make the perfect homemade dessert with this easy pound cake recipe you can whip up using basic ingredients. For this traditional pound cake recipe, we only need 4 ingredients: flour, whole eggs, sugar, and butter. Mix all of these ingredients together in a greased bundt baking pan and you'll get a light, fluffy, and buttery cake perfect for any occasion. Enjoy this homemade cake after eating a delicious serving of veal piccata with a side of crisp wine.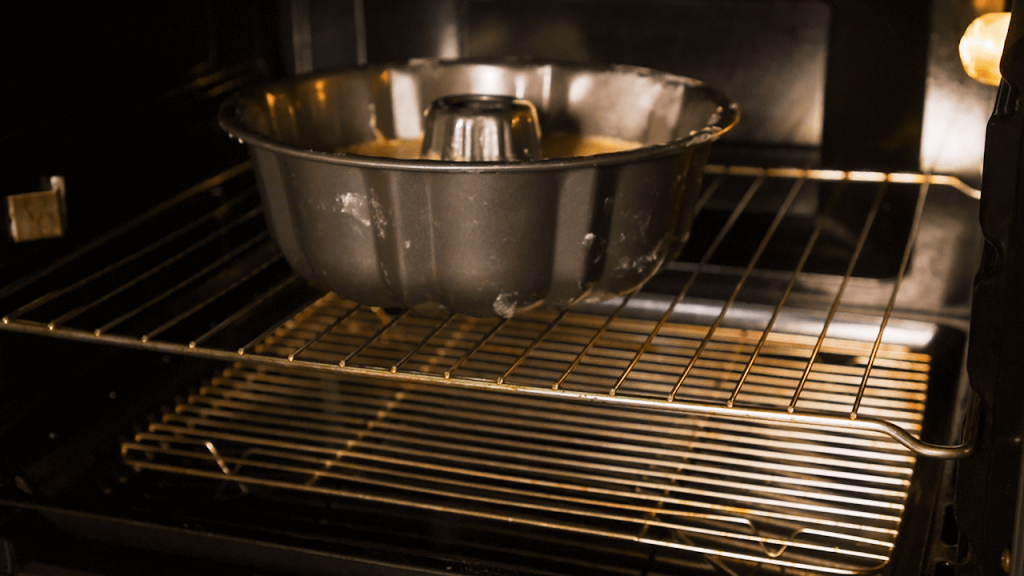 Tips on Making Pound Cake
This simple butter pound cake recipe makes for a delicious after-meal dessert. It's one of those easy cake recipes that you can enjoy on its own or add in any flavorful toppings of your choice. Since you only need 4 ingredients to make the base, there are a lot more ways for you to enhance the flavor and texture of the cake. We listed some tips below to help you get the best out of your homemade pound cake: 
Use cake flour as a substitute for all-purpose flour.

If you want a smoother and fluffier pound cake, then cake flour is the best flour choice for this

easy pound cake recipe

. Cake flour is a lot less dense than all-purpose flour because of its lower protein content which primarily becomes gluten. It's a great flour substitute for making a finer and softer pound cake and especially if you're worried about gluten! 
Avoid using baking powder or any leavening ingredients

like baking soda or self-rising flour. A pound cake rises or "lifts" on its own because of the creaming stage. This is when you cream or mix together the butter and sugar until it absorbs a lot of air. It's an important step so take your time to thoroughly cream the butter. This would make the pound cake nice, light, and fluffy in the end. 
Get creative with your toppings.

To make this

easy pound cake recipe

even more exciting and delightful, mix and match some of your favorite toppings! Go for the classic

cream cheese

frosting with chocolate chip, chopped nuts, or sprinkle toppings. If you want a fruitier alternative, then try whipped cream with

fresh berries

like strawberries or blueberries.  

More Easy Pound Cake Recipes To Try
Making an old fashioned pound cake recipe is the first step to trying out other delicious variations of this dessert! You can make different flavored pound cakes with just a few additional ingredients. Indulge in some of our tasty pound cake recipes below: 
Vanilla Pound Cake

– Start out with a simple yet sweet pound cake. This vanilla pound cake recipe is another classic flavor, and you'll only need to add whole milk and

vanilla extract

to complete the dessert. 
Lemon Pound Cake

– If you're craving for a sweet and lemony dessert, then this pound cake recipe is perfect for you. Combine the flavors of lemon with vanilla, sugar, and sour cream to make this special cake.  
Sour Cream Pound Cake

– Make another sweet and tangy flavored pound cake by adding sour cream into the mix! It's a scrumptious pound cake dessert that's soft, dense, and moist with every bite.
Million Dollar Pound Cake – This pound cake recipe combines almond extract and vanilla extract with the classic pound cake ingredients to create a sweet and subtle nutty dessert cake to serve.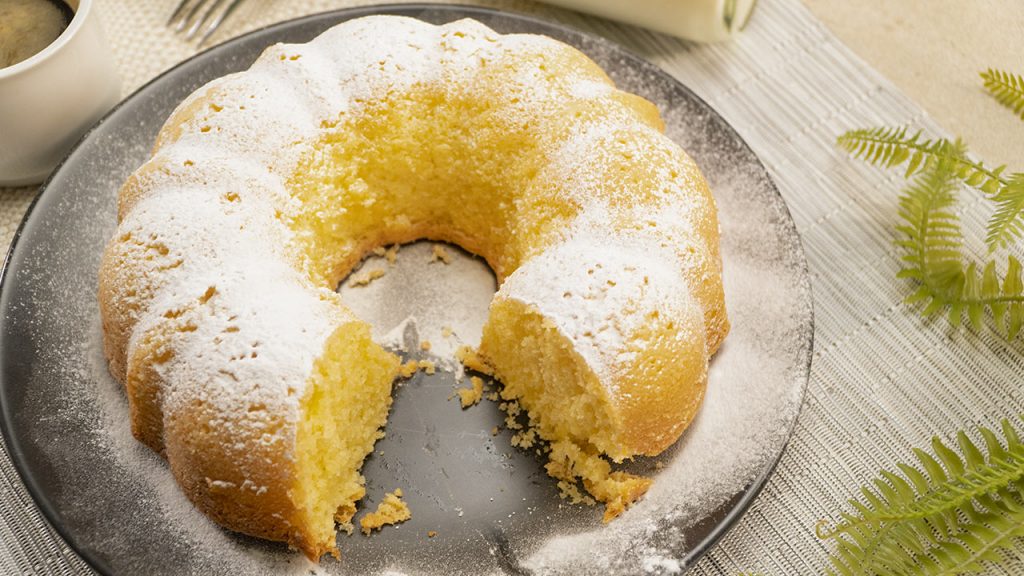 4-Ingredient Pound Cake Recipe
How To Make 4-Ingredient Pound Cake
This quick and easy pound cake is a moist dessert that you can make for a last-minute dessert. It only needs 4 ingredients to make this best pound cake recipe! Enjoy the cake with additional fillings or toppings like walnuts or even a tasty buttercream frosting.
Ingredients
2

cups

all-purpose flour,

sifted, plus more for dusting

5

eggs,

at room temperature

1⅔

cups

granulated sugar

1

cup

unsalted butter,

at room temperature
For Garnish:
Instructions
Preheat oven to 350 degrees F. Grease your bundt pan with cooking spray and dust with flour. Gently tap to remove any excess flour.

In a bowl, cream together the butter and sugar for roughly 8 to 10 minutes, until light and fluffy.

Add the eggs. Continue creaming.

Fold your flour into your wet mixture until evenly incorporated.

Pour your batter into a greased bundt pan and bake for 45 minutes until golden brown and a cake tester comes out clean.

Let it cool for 30 minutes before removing it from the pan.

Garnish with powdered sugar and serve.
Nutrition
Sugar:

44g

:

Calcium:

27mg

Calories:

526kcal

Carbohydrates:

68g

Cholesterol:

163mg

Fat:

26g

Fiber:

1g

Iron:

2mg

Monounsaturated Fat:

7g

Polyunsaturated Fat:

2g

Potassium:

79mg

Protein:

7g

Saturated Fat:

15g

Sodium:

43mg

Trans Fat:

1g

Vitamin A:

858IU
Nutrition Disclaimer
Frequently Asked Questions
What is the difference between butter cake and pound cake?
The original pound cake recipe was made with a pound of each ingredient, but the recipe changed over time to accommodate the quantity and size of the pan. Despite the changes, the main ingredients remain the same. On the other hand, butter cake has a slightly different measurement which means that it has more butter than eggs and flour. Both cakes are delicious to eat, but the pound cake is considered as one of the richer tasting cakes. Its light and fluffy texture pairs well with any sweet, tangy, or fruity toppings!
Can I substitute a tube pan for a Bundt pan?
Yes, you can. If you don't have a Bundt cake pan on hand, then a tube pan is the next best option. The only difference between the two is that a tube pan doesn't have the fluted sides that give the overall pound cake a sculpted look. In terms of taste, there's hardly any difference! Just remember to also grease and dust the tube pan or nonstick tube-shaped pan well with butter and flour.

Why did my pound cake come out dry?
To avoid a dry cake, make sure that you properly measure your flour. Too much flour would make the batter crumbly and dry. Pound cakes should be a little dense, but not too heavy. Another reason can be that the cake was over-baked. Keep the 350 degrees F heat steady while baking, and position the pan in the middle so that the heat circulates properly around the cake.
How to store pound cake?
Wrap the leftover pound cake with parchment paper or plastic wrap then place inside an airtight container. It can last for up to 3 days at room temperature. You can also refrigerate or freeze the cake so it lasts longer. Just make sure that you thaw or bring it to room temperature first so the cake can soften up a little.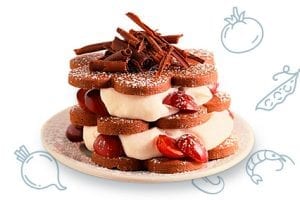 Conclusion
Make a traditional cake with just 4 ingredients! This pound cake is the perfect cake recipe for beginners. Serve this delicious homemade cake at any gatherings where you can pair it with a deliciously crisp wine or cool drink.