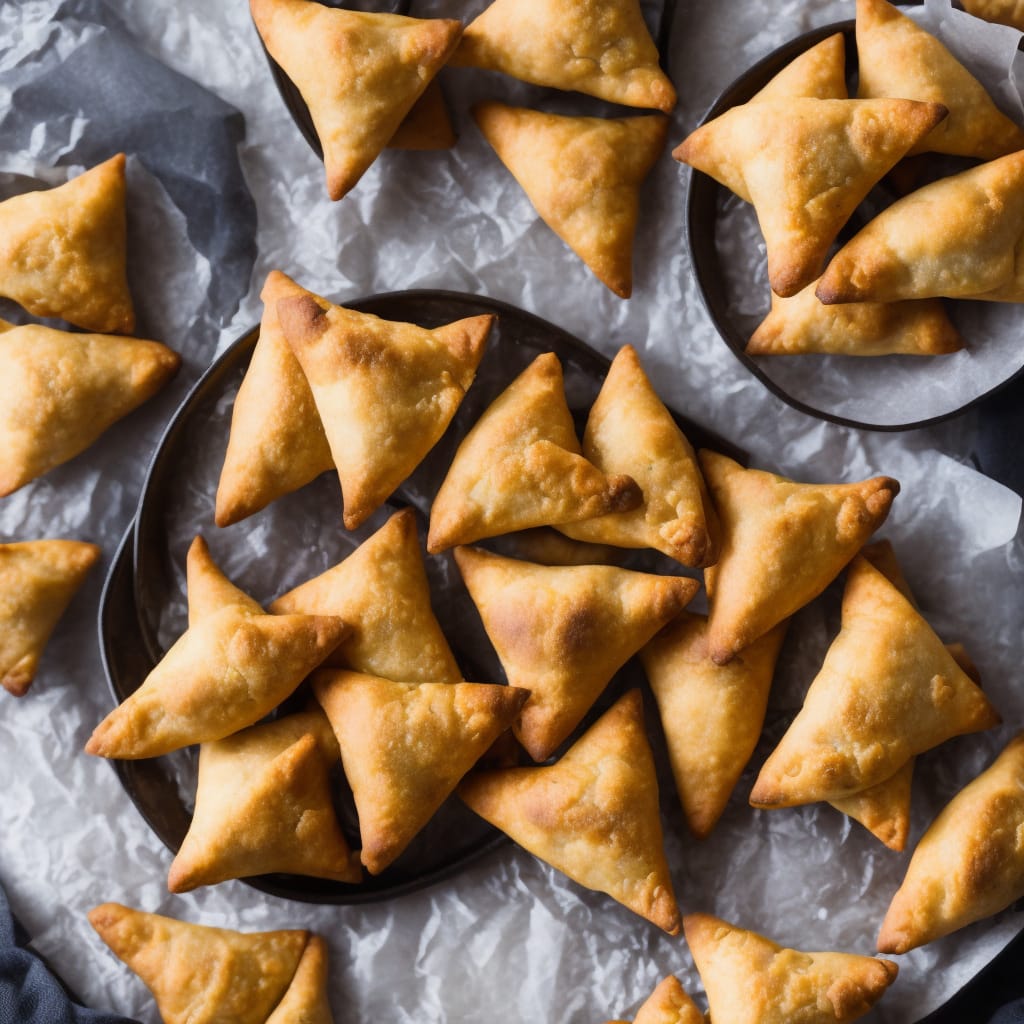 Easy Baked Indian Samosas Recipe
How To Make Easy Baked Indian Samosas Recipe
Take a quick trip to South Asia with our delicious Indian recipes! Make your own take on curry, biryani, and other famous Indian dishes with these recipes. Have fun cooking spicy and tangy Indian recipes like tikka masala or tandoori. We have all kinds of Indian curry recipes and even desserts too! So, what are you waiting for? Let's get cooking! 
Ingredients
2 cups of all-purpose flour
1/2 tsp of salt
4 tbsp of vegetable oil
1/2 cup of water
2 potatoes, boiled and mashed
1/2 cup of peas, cooked
1 small onion, finely chopped
2 cloves of garlic, minced
1 tsp of ginger, grated
1 tsp of cumin powder
1 tsp of coriander powder
1/2 tsp of turmeric powder
1/2 tsp of red chili powder
Salt to taste
Vegetable oil, for brushing
Instructions
In a mixing bowl, combine the all-purpose flour and salt. Add in the vegetable oil and mix well to form a crumbly texture.

Gradually add water and knead the dough until it becomes smooth and soft. Cover with a damp cloth and let it rest for 15 minutes.

In a pan, heat some oil and sauté the onions until translucent. Add in the garlic and ginger, and cook for another minute.

Add in the mashed potatoes and cooked peas. Mix well.

Add in the cumin powder, coriander powder, turmeric powder, red chili powder, and salt. Stir until well combined. Remove from heat and let it cool.

Preheat the oven to 375°F (190°C).

Divide the dough into small balls and roll each ball into a thin circle.

Cut each circle in half. Wet the straight edge with water.

Take one half and form a cone shape, overlapping the straight edges. Press to seal.

Fill the cone with the potato-pea mixture and seal the top edges by pressing firmly.

Repeat with the remaining dough and mixture.

Place the samosas on a baking tray lined with parchment paper.

Brush the samosas with vegetable oil for a golden crust.

Bake for 30 minutes or until the samosas are golden brown and crispy.

Serve hot with mint chutney or tamarind chutney.
Nutrition
Calories :

250kcal

Total Fat :

8g

Saturated Fat :

1g

Cholesterol :

0mg

Sodium :

200mg

Total Carbohydrates :

40g

Dietary Fiber :

5g

Sugar :

2g

Protein :

6g