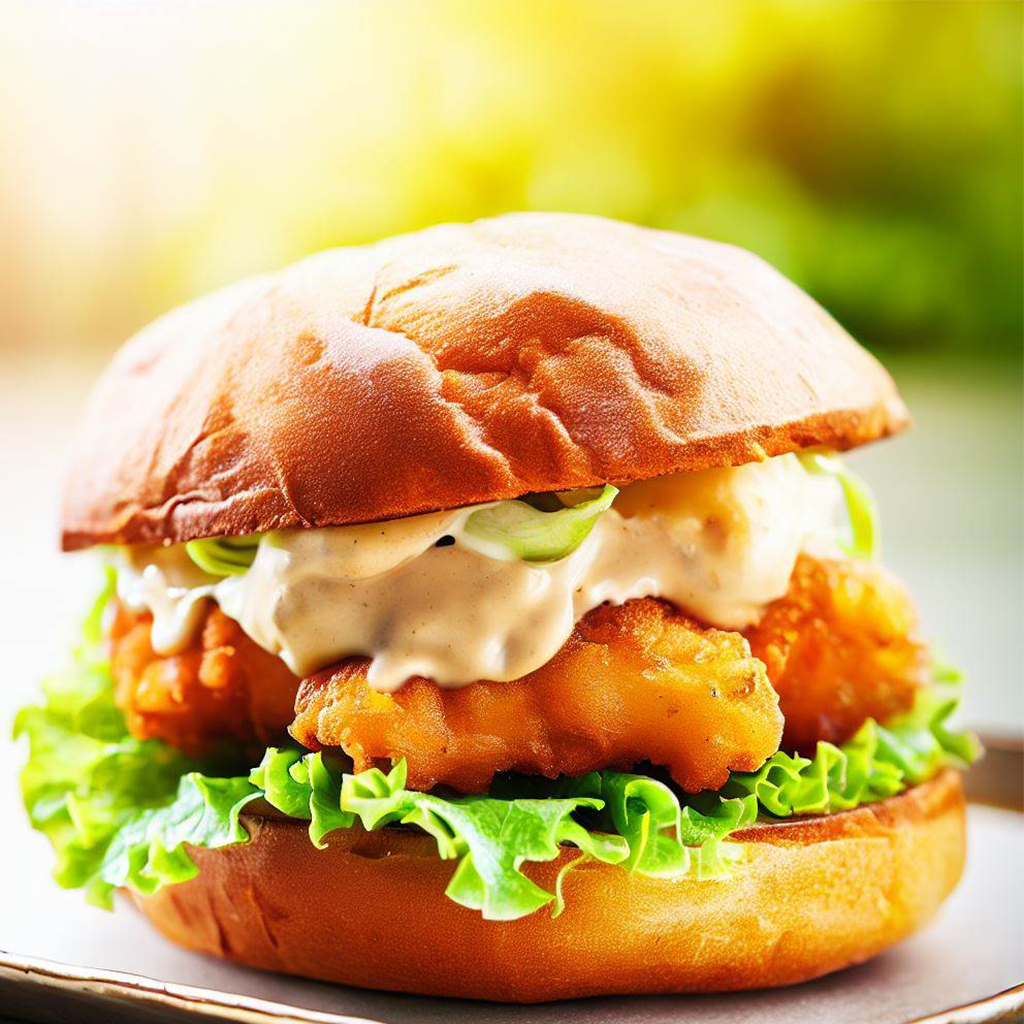 Culver's North Atlantic Cod Sandwich Recipe
How To Make Culver's North Atlantic Cod Sandwich Recipe
A delicious and crispy fish sandwich made with beer battered North Atlantic Cod, served with tartar sauce and lettuce.
Ingredients
4 burger buns
4 pieces of North Atlantic Cod
1 cup of all purpose flour
1 tsp of salt
1 tsp of paprika
1 tsp of garlic powder
1 tsp of onion powder
1/2 tsp of baking powder
1/2 tsp of baking soda
1 cup of beer
Vegetable oil, for frying
Tartar sauce
Lettuce
Instructions
Preheat the oil in a deep frying pan over medium high heat.
In a bowl, whisk together the flour, salt, paprika, garlic powder, onion powder, baking powder, and baking soda.
Slowly pour in the beer while mixing until a smooth batter forms.
Dip each piece of cod in the batter, allowing any excess batter to drip off.
Carefully place the cod into the hot oil and fry for 3-4 minutes, or until golden brown and crispy.
Remove the cod from the oil and place on a paper towel to drain any excess oil.
To assemble the sandwich, spread tartar sauce on the top and bottom buns, add a piece of lettuce and the cod fillet.
Serve hot and enjoy!
Nutrition
Calories :

457kcal

Total Fat :

11g

Saturated Fat :

2g

Cholesterol :

41mg

Sodium :

1673mg

Total Carbohydrates :

68g

Dietary Fiber :

3g

Sugar :

7g

Protein :

20g