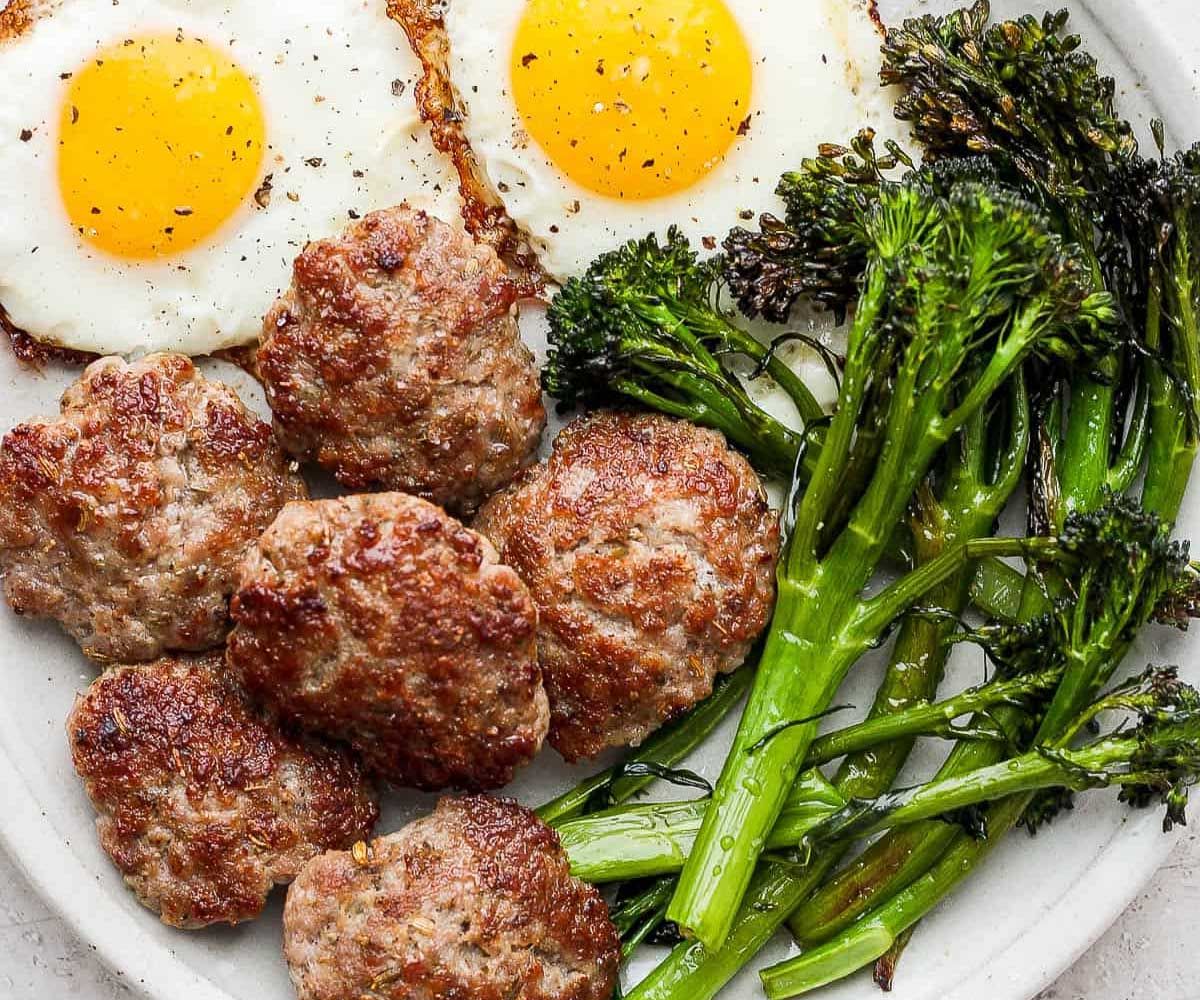 Homemade Paleo-Style Breakfast Sausage Recipe
How To Make Homemade Paleo-Style Breakfast Sausage Recipe
Ingredients
1 pound ground pork
1 tsp ground sage
1 tsp ground fennel
1/2 tsp garlic powder
1/2 tsp onion powder
1/2 tsp salt
1/4 tsp black pepper
1/4 tsp paprika
1/4 tsp red pepper flakes (optional)
1 tbsp coconut oil
Instructions
In a large mixing bowl, combine ground pork, sage, fennel, garlic powder, onion powder, salt, black pepper, paprika, and red pepper flakes (optional). Mix well until all spices are evenly distributed.

Heat coconut oil in a skillet over medium heat.

Form the sausage mixture into small patties and place them in the hot skillet.

Cook the sausage patties for about 3-4 minutes on each side, or until they are browned and cooked through.

Remove the patties from the skillet and place them on a paper towel-lined plate to drain any excess grease.

Serve hot and enjoy!
Nutrition
Calories :

250kcal
Total Fat